Back in 2014, a group of archaeologists discovered in China a pair of wool pants dating back to around 3,300 years ago – the oldest one ever found. The wool garment found in China was made between 3,000 and 3,300 years ago.
Now a team, which includes archaeologists and fashion designers, have studied them and discovered they used several innovative textile-making techniques which are still used on trousers today.
A team of archaeologists excavating graves at an ancient burial place in the Xinjiang Uighur area of western China discovered the trousers. The cemetery is located on the outskirts of the Taklamakan desert, adjacent to the Turfan oasis, which was a common halting point for Bronze Age nomads and afterward for Silk Route merchants.
The very dry climate in the area preserved the bodies and the grave in a very good condition, including items like food and clothing. The pants were found in the remains of two warriors about forty years old. They were created for horse-riding, which shows in the design. They have straight-fitting legs and a wide crotch with elegant decoration.
A special process, called radiocarbon dating, showed the clothes were made between the thirteenth and tenth centuries BC, making them the oldest known trousers in the world.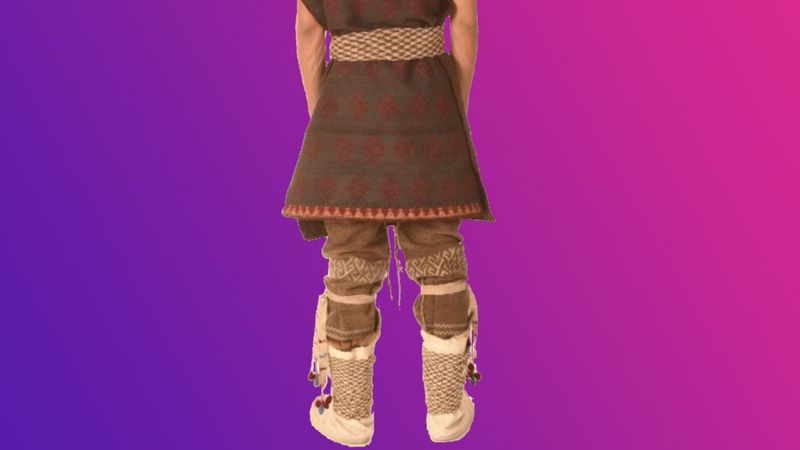 The team led by Mayke Wagner of the German Archaeological Institute in Berlin have found three different textile techniques were used on the one garment.
Initially, the researchers were puzzled over how the pants had been made, as there were no traces of cutting on the fabric. However, after a close examination, they discovered that a combination of three weaving techniques was used to manufacture them. This was later confirmed by the re-created version of the pants, made by an expert weaver.
The study also revealed that much of the garment consisted of twill, a versatile fabric weave that is featured in most modern jeans. There were also other innovations in the pants. On the knee section, a technique currently known as tapestry weaving was used to produce a more protective fabric at these joints. On the waist, a method approach was used to have a thicker waistband. A twining method was also used to create a decorative, geometric pattern across the knees and at the ankles and calves.
Jeans are still made today using the same procedures that were utilized three millennia ago. The fact that ancient herding communities' cultural practices and knowledge extended across Asia is also impressive. The patterns used to embellish the horseman's pants also appear on bronze vessels dating from the same period in China.
According to the study published in Science Direct, researchers claim that the decorative patterns on the garment reflected influences from different societies across Eurasia.
The findings behind the pants were published in the journal Quaternary International.