During the most recent excavations at Domuztepe Mound in the Türkoğlu district of southern Turkey's Kahramanmaraş province, a settlement and silo presumed to date back 7,500 years were discovered.
Under the direction of associate professor Halil Tekin of Hacettepe University's Faculty of Letters and Archaeology Department, and in collaboration with the Ministry of Culture and Tourism, excavations at the site have been ongoing.
Speaking to Anadolu Agency (AA), Tekin said that during this year's excavations they came across important structures belonging to the pre-Sumerians, the pioneer group of the ancient Mesopotamian Sumer civilization.
Noting that the team has asserted the pre-Sumerians lived in Anatolia since the day they started the excavations, Tekin said that the objects recently unearthed in the mound support their thesis.
The team uncovered 20 square meters (215 square feet) of the village settlement in the excavation area during their work, Takin said, adding that they then discovered the silo, which has a diameter of 3 meters (nearly 10 feet).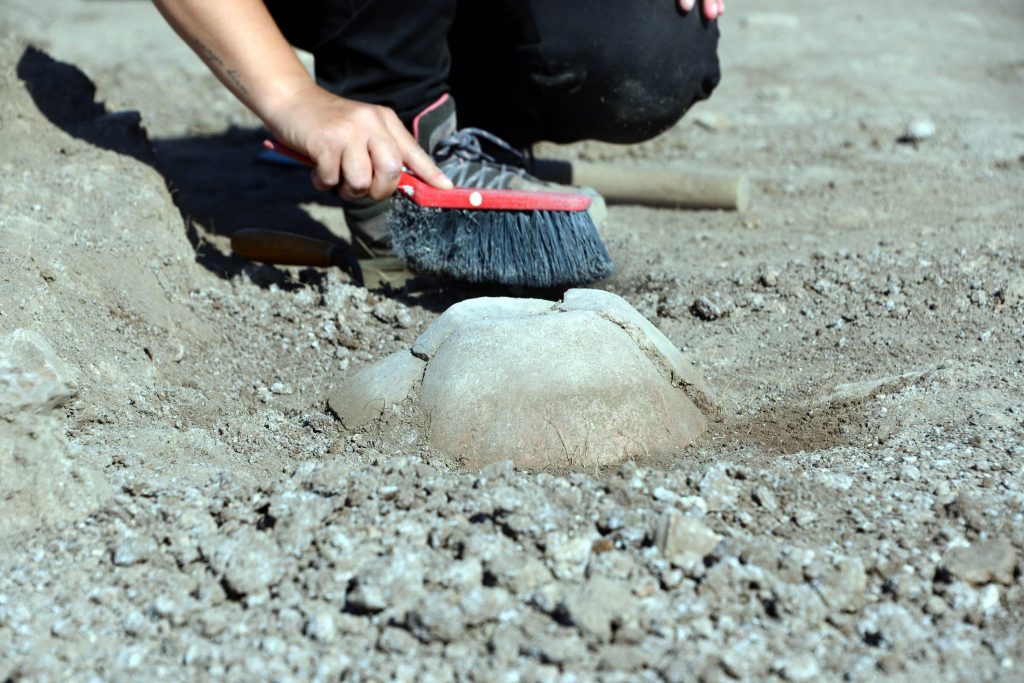 More details about the settlement will be revealed in the ongoing excavations, Tekin assured. "This is a concrete settlement dating back 7,500 years, which we define as the pre-Sumerian period. We have proven that a tribe of the pre-Sumerians may have lived here and led a settled life," he added.
Domuztepe Mound
The settlement, defined as Domuztepe by the local people due to a large number of wild boar nests on it, was discovered in 1994 by an American team during the survey carried out in the region; team leader Prof. Dr. It has been excavated since 1995 by a joint American-British delegation under the chairmanship of Elizabeth Carter.
After his retirement in 2008, Professor Stuart Campbell from the University of Manchester, who has also been on the excavation team since the beginning, took over the excavation directorate and continued this duty until 2012.
Excavations have been continuing since 2013 under the direction of Associate Professor Halil Tekin from Hacettepe University.
It is believed that Domuztepe Mound was first settled around 7,000 BC and abandoned around 5200 BC. The excavation finds of Domuztepe, a mound settlement that has been inhabited uninterruptedly for about 2000 years, revealed that the settlement was closely related to Mesopotamia on the one hand, and was in contact with its contemporary settlements in Çukurova and Northern Syria, on the other.