The Israel Antiquities Authority declared Monday that a 1,600-year-old mosaic discovered in Yavne, which archaeologists believe may have once graced a mansion in an affluent neighborhood, would be displayed in the central city.
The multicolored mosaic flooring, which dates from the Byzantine era (4th-5th century CE), was discovered during excavations and was thought to be plain white due to a patina coating.
Yavne, In many English translations of the Bible, it is known as Jabneh.
"At first, we did not realize that the floor is multicolored," said Dr. Elie Haddad and Dr. Hagit Torgë of the IAA in a statement.
"We assumed that it was simple white mosaic paving belonging to yet another industrial installation. But black patches dotted around the mosaic suggested that it was more than one color and prompted us to remove the whitish patina that had coated it for years," the experts said in the statement.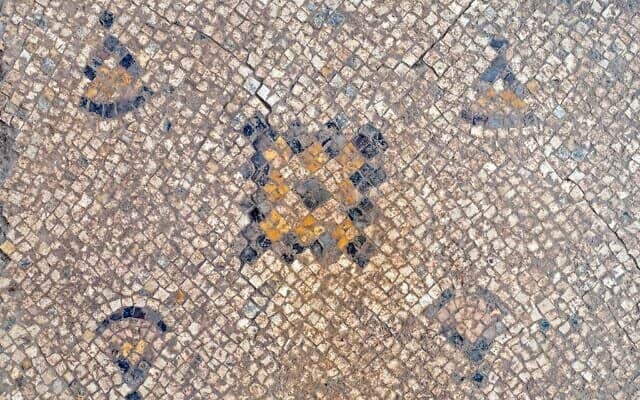 The mosaic was cleaned using special acid "and to our astonishment, a colorful mosaic carpet was revealed, ornamented with geometric motifs."
The archaeologists said it was the first time that flooring of this type had been discovered in Yavne, and it "may have been part of a splendid residential building in a wealthy neighborhood adjacent to the industrial zone."
The mosaic was removed by the Israel Antiquities Authority and taken to one of its facilities for preservation treatment after it had been fully documented in situ.
It will be displayed at the city's cultural center as part of a collaboration between the Yavne municipality, the Israel Antiquities Authority, and the Israel Land Authority.