Archaeologists excavating the Switzerland Oberhalbstein valley have discovered a metal hoard containing more than 80 bronze artifacts dating from 1200 BC to 1000 BC or the late Bronze Age.
Oberhalbstein is in Graubünden canton, the easternmost region of Switzerland, and about 100 miles southeast of Zurich.
In 2021, the Archaeological Service of Graubünden (ADG) launched a new research project to systematically examine the landscape for the remains of the conflict between Rome and the Suanetes. The Bronze Age hoard was discovered as part of this project.
The hoard, which was discovered in a field south of an ancient settlement on a transalpine trade route, dates to the 12th or 11th century B.C. It is the largest and most important Bronze Age hoard ever discovered in the canton of Graubünden.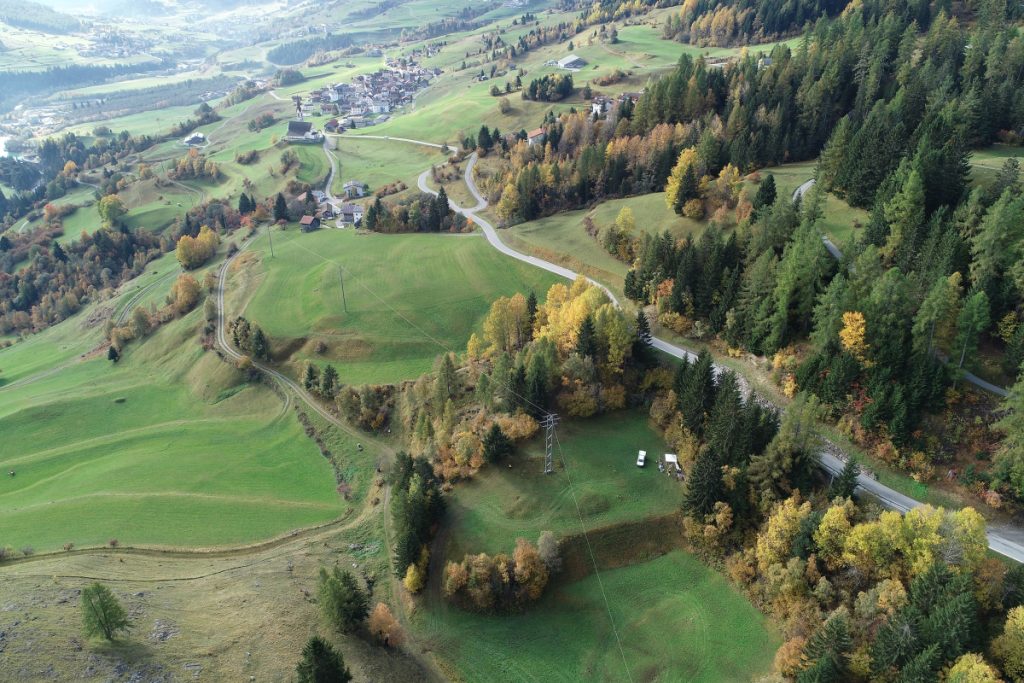 The Archaeological Service of Graubünden (ADG) unearthed the hoard in October 2022 after a volunteer metal detectorist surveying the site alerted the team to its presence. The artifacts were found last fall but only recently announced.
The items had been intentionally damaged to be unusable, placed in a wooden box, wrapped in leather and buried in the valley.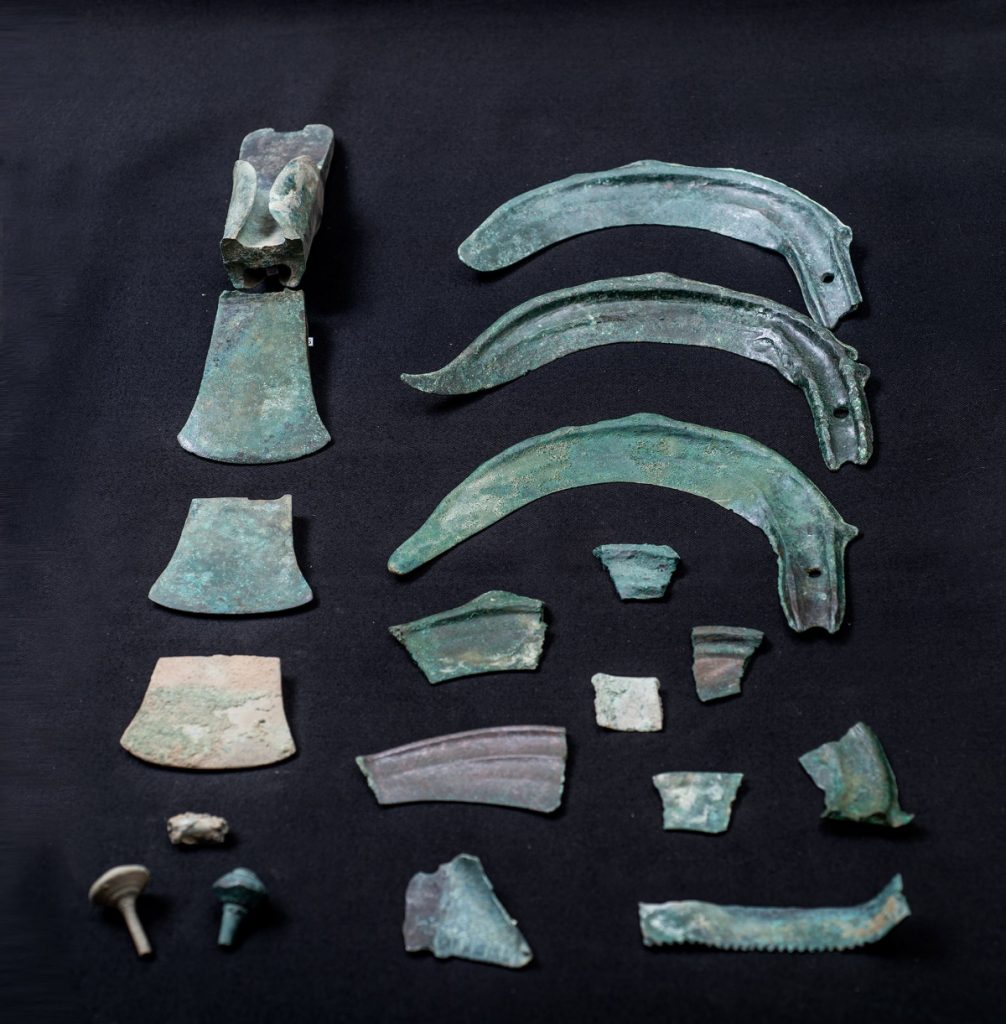 Most of the buried treasures were metal objects, possibly linked to metal production in the Alps, archaeologists said. The collection included several pieces of raw copper, sickles, axes, part of a saw and jewelry pieces. They were damaged deliberately, and "killed" before being buried as an offering.
"The comprehensive scientific investigation that will now follow this find, which is unique in our area, will certainly provide far-reaching insights into late Bronze Age cultural, economic, and landscape history," says Thomas Reitmaier, an archaeologist for the Graubünden canton.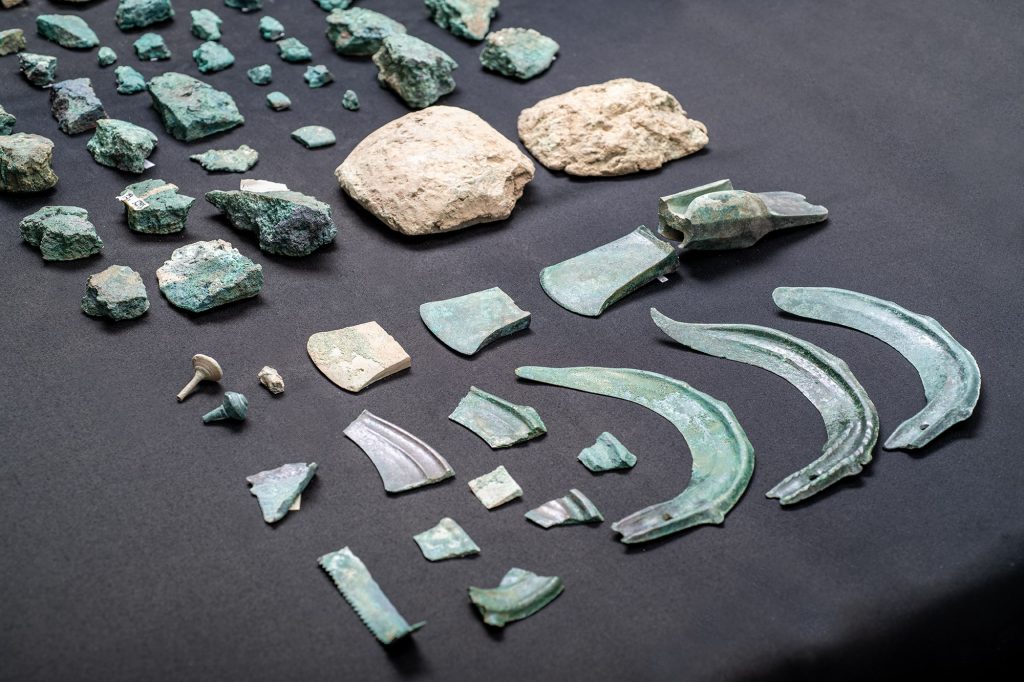 The buried treasure will provide more insight into the culture and economy of the late Bronze Age, he said in the release.
Since 2003, hundreds of Roman sling bullets, hobnails, a dagger with elaborate decoration, and other pieces of military hardware have been discovered at the site close to the present-day municipality of Surses. The sheer volume of projectiles, weapons, and equipment from the Augustan era indicates that it was the scene of a significant military engagement between three Roman legions under the command of future emperor Tiberius and his brother Drusus and the local Suanetes tribe in 15 B.C. The only known Roman battleground in Switzerland is this one. In 2008, the ruins of the Roman military camp that had been built during the summer to guard the crucial Septimer Pass were found.
Cover Photo: Archaeological Service of Graubünden