A silver treasure hoard from the 9th century AD has been discovered in Poland's Osa and Drwęca basin.
The hoard consists of 118 silver denarii coins and fragments representing the Carolingian King/Emperors: Louis the Pious, who reigned from AD 814 to 840, and Charles the Bald, who reigned from AD 840 to 877.
The Carolingians were a Frankish dynasty that rose to prominence in AD 800 with Charlemagne's coronation as Emperor of the Romans and the Carolingian Empire. The Empire started to collapse and fragment after Charlemagne's death in AD 814, gradually leading to the creation of the Kingdom of France and the Holy Roman Empire.
According to Szczepański, who was responsible for archaeological studies, the treasure trove of early medieval Carolingian coins in this region is unusual and therefore difficult to interpret.
In this part of Europe, archaeologists have found the only coins of that period ever minted in Western European mints. In the 9th century, the lands inhabited by the Prussian tribes were mainly Arabic coins, which were supposedly used in trade.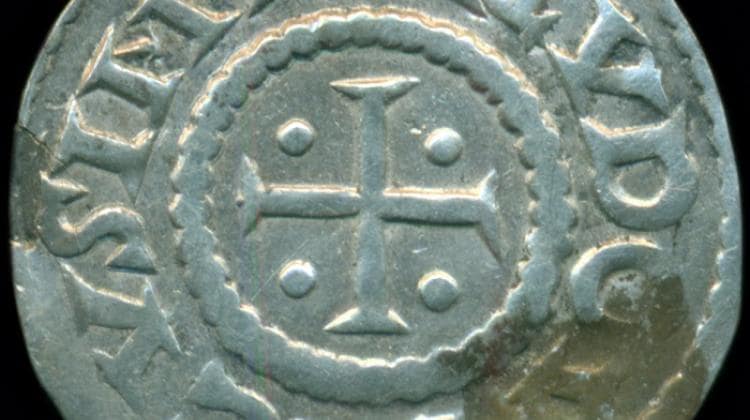 Earlier unique finds of Carolingian coins included three denarii found in Janów Pomorski at the site of the legendary Truso store. Among them, the two dinars used as a necklace by the devout Louis, are considered one of the oldest items related to the Christian religion in this part of Europe.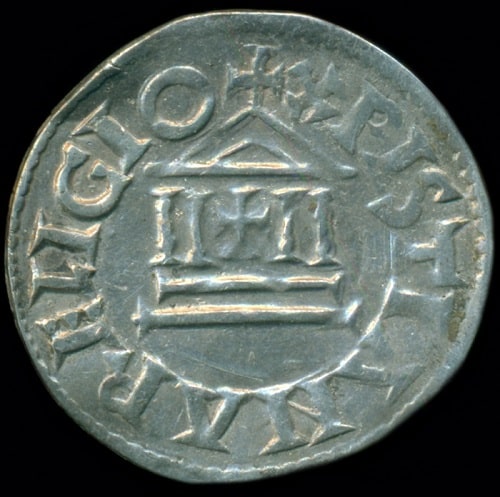 Łukasz Szczepański from the Museum in Ostróda said: "The Viking settlement in Truso and the related activity of the Vikings likely indicates how the treasure reached the territory of ancient Prussia. In the 9th century, we notice a clear increase in the threat posed by the Vikings taking part in the invasions of Western Europe. Paris is besieged in AD 845, and at the same time the Scandinavians are actively trading in the Baltic regions."
The treasury will be presented to the public for the first time at the Ostróda museum in mid-May, on the Night of Museums.
Source: PAP
Image source: Muzeum w Ostródzie