In Ha Nam Province, northern Vietnam, skeletal remains dating back 10,000 years have been discovered. This is marking the oldest human remains ever unearthed in Vietnam.
Mai Thanh Chung, director of the Ha Nam Department of Culture, Sports and Tourism, said at a meeting that the remains were discovered during an excavation carried out by the Vietnam Institute of Archaeology at the Tam Chuc Pagoda Complex in Kim Bang District in March.
Archaeologists discovered three graves of children and adults, with the people buried in a kneeling position.
"This is the first time human remains dating back 10,000 years have been discovered in Vietnam," noted Mai Thanh Chung.
In addition to human remains, scientists also found in the excavation pit mollusk shells and teeth bones of small animals, which could have been food sources for ancient people.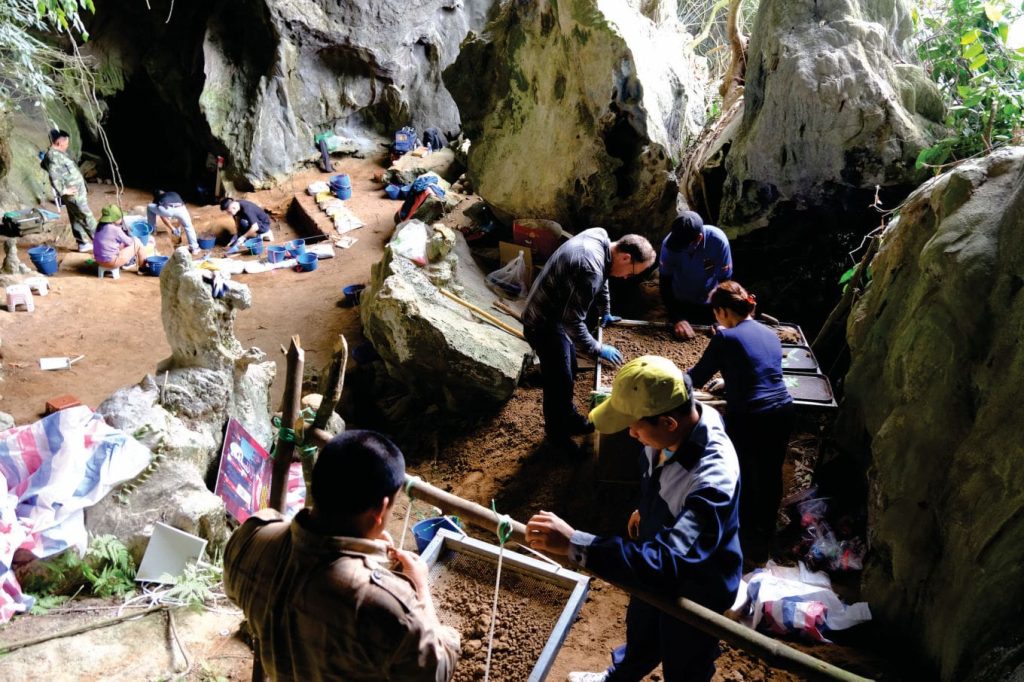 The stone tools found in this excavation site are not particularly large. Their type and technical characteristics indicate that they are attributable to the Hoa Binh culture, which is dated 15,000 years ago, extending to 2,000 years BC in northern Vietnam.
During the March excavation at two caves in Kim Bang, the Vietnam Institute of Archaeology also made significant discoveries of prehistoric paleontological remains and material artifacts.
These findings included animal fossils and fragments of reddish-brown rope pottery, which can be attributed to the Dong Son culture, which thrived in ancient Vietnam's Red River valley, located in the country's northern region, from 1000 BC to the first century AD.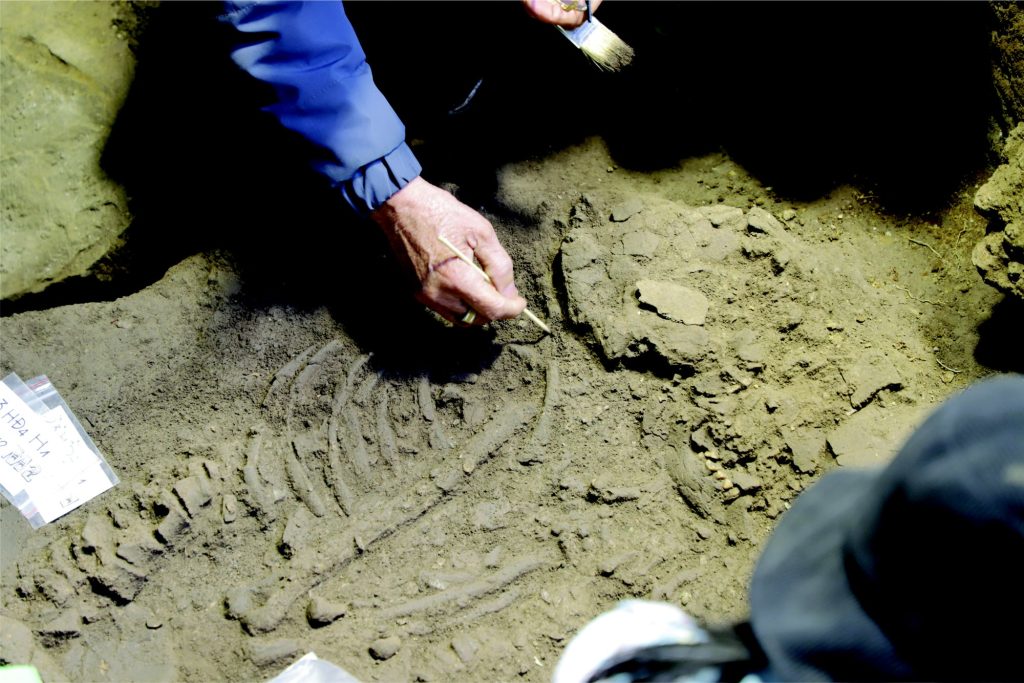 The relics discovered in Kim Bang District can be traced back to a wide time span, ranging from the late Pleistocene to the late Holocene era, approximately 10,000 to 12,000 years ago, according to the Vietnam Institute of Archaeology.
Within the Tam Chuc complex, archaeologists also came across sea mollusk shells and stream snails.
At the summit of the mountain within the complex, pottery shards were found alongside pieces of mollusks.