In Vilnius, the capital of Lithuania, in excavation exposed the Torah ark and bimah (raised prayer platform) of the Great Synagogue of Vilna, which was destroyed by the Nazis during the Holocaust and later razed again by the Soviets.
Israel Antiquities Authority announced on Thursday that they have made important discoveries in an excavation jointly conducted by Israel and Lithuania for six years.
"Just this morning, while sifting the soil in front of the aron kodesh, we found a silver yad. The yad is a pointer used to read from the Torah scroll," the IAA stated in its statement, referring to a pointer at the part of the biblical text being read. The finding will be exhibited at the local Jewish museum.
Vilnius was once regarded as "Lithuania's Jerusalem." The Great Synagogue of Vilna, constructed in the 17th century in Renaissance-Baroque architecture, was the centerpiece of a great Jewish center of religious and communal learning. It was the center of the Lithuanian Jewish community, including synagogues and prayer halls, schools, ritual baths, and the community council.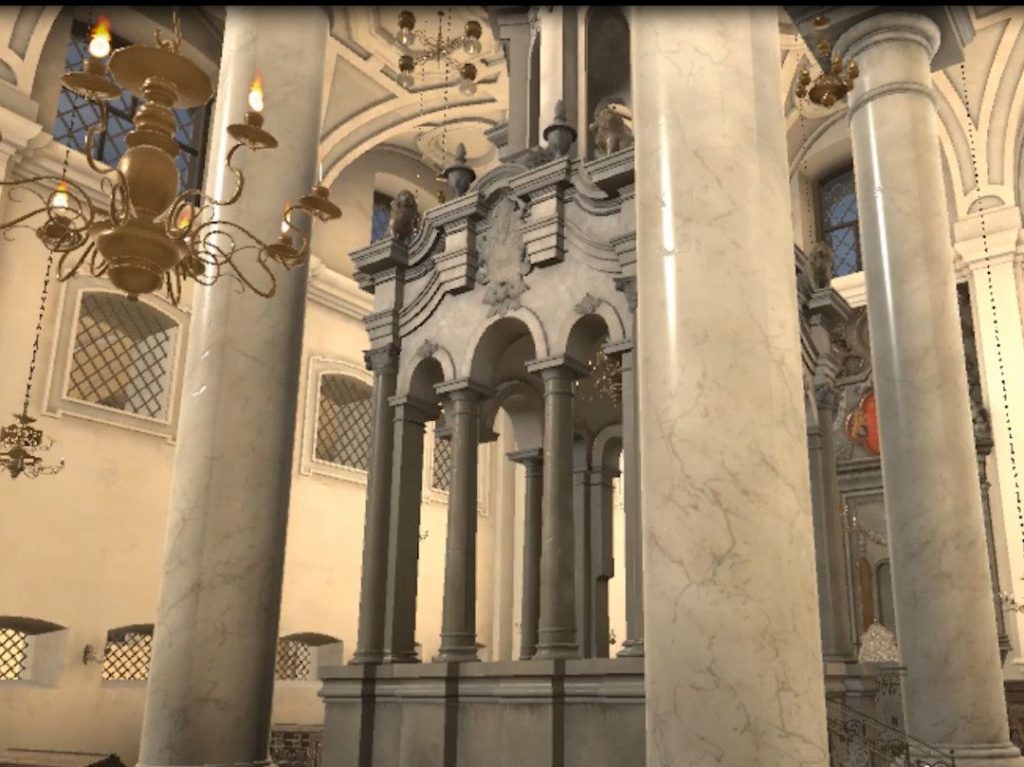 Vilnius was a hub of Jewish life in Eastern Europe prior to World War II. The Nazis killed 90 percent of the city's Jews and demolished their places of worship during the Holocaust. Following the Soviet Union's invasion of Lithuania in 1944, the Communists demolished the 17th-century Vilna Synagogue and erected a kindergarten on its rubble.
"When we arrived to carry out the excavations of the interior of the synagogue, it became clear, unfortunately, that the core of the synagogue had been greatly damaged," said Dr. Jon Seligman from the Israel Antiquities Authority. "Still, two impressive staircases, clearly visible in the many images of the synagogue before its destruction, were discovered and are evidence of their existence."
Dr. Jon Seligman also said that "the synagogue is a typical baroque nine-bay synagogue."
The Israel Antiquities Authority, the Kultros paveldo Isaugojimo pajgos, the Good Will Foundation, and the Jewish Community of Lithuania collaborated in the dig. Lithuanians, Israelis, and North Americans make up the study team.
Cover Photo: The excavation of the Great Synagogue of Vilna in Lithuania showing the area of the Torah ark and two flights of stairs destroyed by the Nazis and the Soviets, August 2021. (Jon Seligman/Israel Antiquities Authority)