During search and excavation operations in the archaeological area of Amrit in Tartus, Syria, a joint excavation team from the General Directorate of Antiquities and Museums and the Tartus Department of Antiquities discovered a Roman-era funerary tomb with 19 tombs and carved-in-rock staircases.
The discovery was made at the archaeological site of Amrit in Tartus, about 500 meters from the seashore.
"During the survey and excavation processes at the site, we recognized a hole that later turned out to be the ceiling of the cemetery", Assistant Director-General of Antiquities and Museums, Dr. Hammam Saad, said in a statement to SANA, adding that the site was discovered earlier by excavations whose date cannot be determined, carried out by unknown persons who vandalized and destroyed many lithic remains.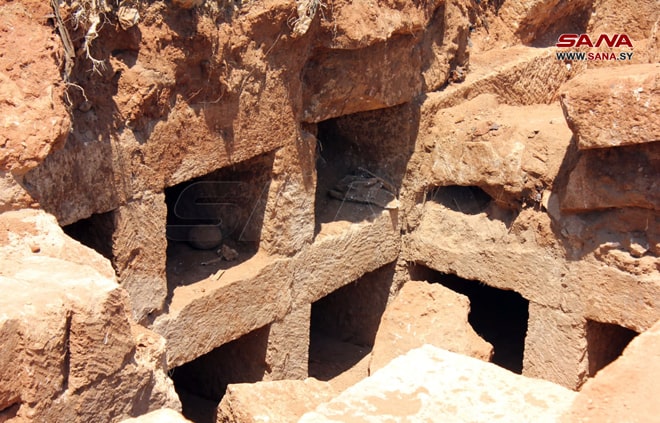 From the time of the Roman Emperor Constantine the Great, the city had a settlement bishopric. No longer a residential bishopric, Antaradus is today still listed by the Catholic Church as a titular see.
The city was favored by Constantine for its devotion to the cult of the Virgin Mary. The first chapel to be dedicated to the Virgin is said to have been built here in the 3rd century.
the Amrit site is considered one of the most important sites with its various components, such as the stadium, the temple, and tower burials in addition to the multi-patio burial area and models.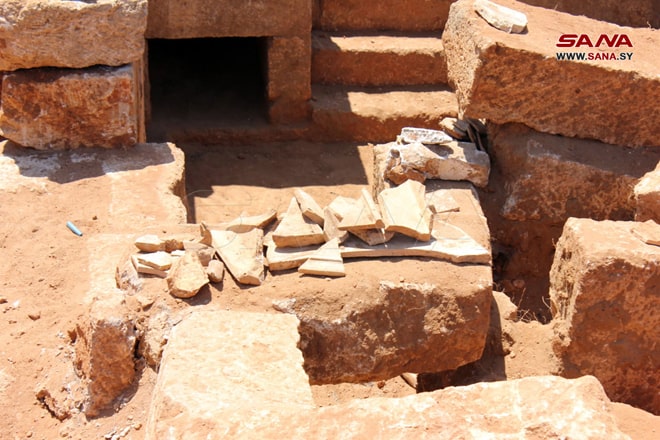 However, despite being a Phoenician colony, not much remains from Phoenician Antaradus, on the shores of Tartus, and the nearby area of Amrit.
Cover Photo: SANA