In the Andalucian city of Utrera, archaeologists have uncovered the remains of a 14th-century synagogue.
The discovery, made public on Tuesday, elevates the 14th-century structure to a rare group of medieval synagogues that have survived the years following Spain's Jews were exiled in 1492.
Only 4 surviving synagogues in Spain after 1492 were known (two in Toledo, one in Segovia, and one in Cordoba).
For seven centuries the synagogue had been used later converted into a church, a hospital, and everything from a house for abandoned children to a restaurant and disco pub.
Over 400 years ago, there were references to the lost temple. "In that place, there were only foreign and Jewish people… who had their synagogue where the Hospital de la Misericordia now stands," wrote local priest, historian, and poet Rodrigo Caro of Utrera in his 1604 history of the city.
The Utrera City Council decided to buy the building in 2016. However, the purchase price caused controversy. Critics questioned whether the purchase price was worth it, considering there was no hard evidence that the synagogue had ever been at that site.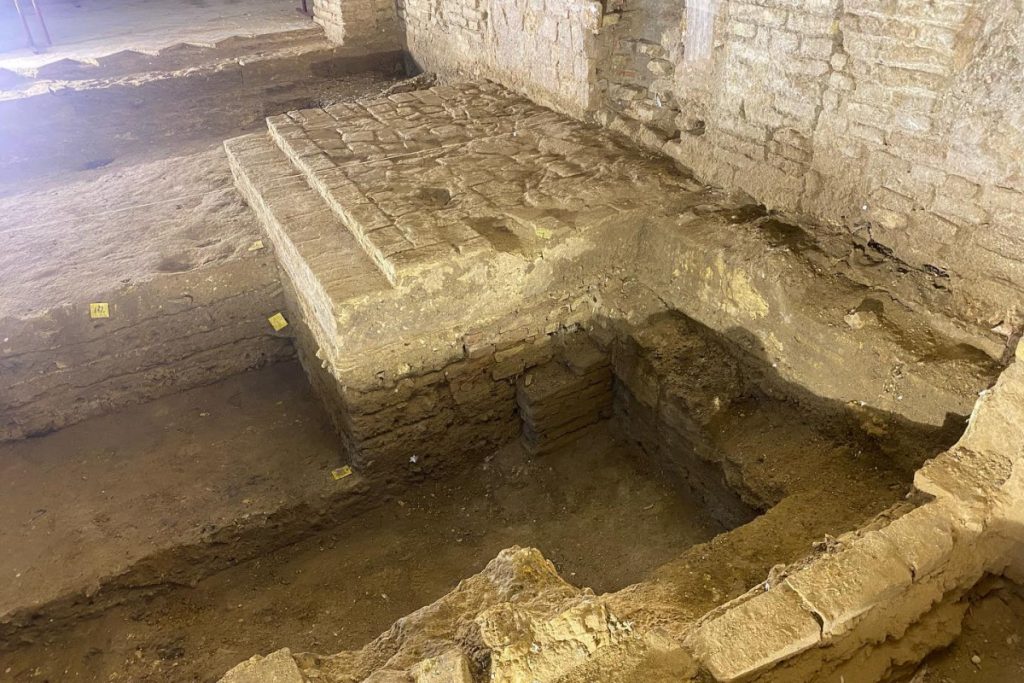 There were no maps or official records describing the synagogue of medieval Utrera because Jewish communities in pre-expulsion Spain had a great deal of autonomy, including their own law courts and taxation systems. Furthermore, even if the hospital was built over the synagogue, nothing of the original might have survived. Expulsions of Jews were frequently accompanied by violent pogroms, and unrestrained development in the twentieth century destroyed much of Utrera's medieval city.
Regardless of objections, the city went ahead with the acquisition and ordered an archaeological investigation of the structure in November 2021. They were able to confirm Caro's story by identifying the synagogue's prayer hall, the perimeter bench, and the Hechal, the Sephardic term for the ark of the Torah, the small chamber or niche where the scripture scrolls were kept.
Archaeologist Miguel Ángel de Dios told journalists that "the first thing to confirm is the presence of the prayer room" following years of analysis of the building's walls and floor.
"The fundamental elements of the synagogue, such as the entrance hall," he said, "or the perimeter benches that have emerged in this survey, now confirm that we are indeed in the prayer hall."
Archaeologist Miguel Ángel de Dios and the team now hope to identify the pulpit and a bath used for rituals.
Cover Photo: Utrera city hall.