Located in wales nine treasure finds dating from the medieval and post-medieval periods have been declared treasure.
Metal detectors in Wales unearthed nine priceless items dating back to the Middle Ages and the Middle Ages, including a gold ring decorated with a weird skull made of white enamel.
According to a statement by Amgueddfa Cymru (National), these treasures include a total of three gold and silver coins, gold and silver rings, and personal belongings worn by members of the upper class of Welsh society from the 9th to the 17th century.
The latest nine finds in Wales that have been declared treasure by the Assistant Coroner for South Wales Central, Mr. Thomas Atherton are:
A late medieval silver-gilt finger ring found in Tregynon, Powys.
A medieval silver bar-mount found in Llancarfan, Vale of Glamorgan.
A post-medieval gold posy ring found in Talgarth, Powys.
A post-medieval gold finger ring found in Carreghofa, Powys.
A medieval silver annular brooch found in Montgomery, Powys.
A Tudor silver coin hoard found in Churchstoke, Powys.
An early-medieval silver double-hooked fastener found in Churchstoke, Powys
A 17-century gold coin hoard found in Trefeglwys, Powys.
A medieval gold coin hoard found in Llanwrtyd Wells, Powys.

Hazineler, Powys, Trefeglwys'de bulunan 17. yüzyıldan kalma bir altın para istifini içeriyordu. Source: Live Science
Chris Perkins and Shawn Hendry discovered three medieval gold coins during metal detection in Llanwrtyd, Powys in April 2019. These coins are the "nobles" of Edward III and Richard II (1327-1399), with a total value of 20 shillings, which is about 50 days' wages for skilled merchants. They may have been buried for safekeeping at the end of the 14th century, but they were never recovered by their owners.
The scary skull ring caught the attention of metal detective David Balfour, who discovered it in the Welsh community of Carreghofa. The inlaid enamel skull may symbolize death because it is surrounded by the phrase "Memento Mori"-Latin for "remember you (must) die". Analysis of the shape, style, and text of the ring shows that its history can be traced back between 1550 and 1650.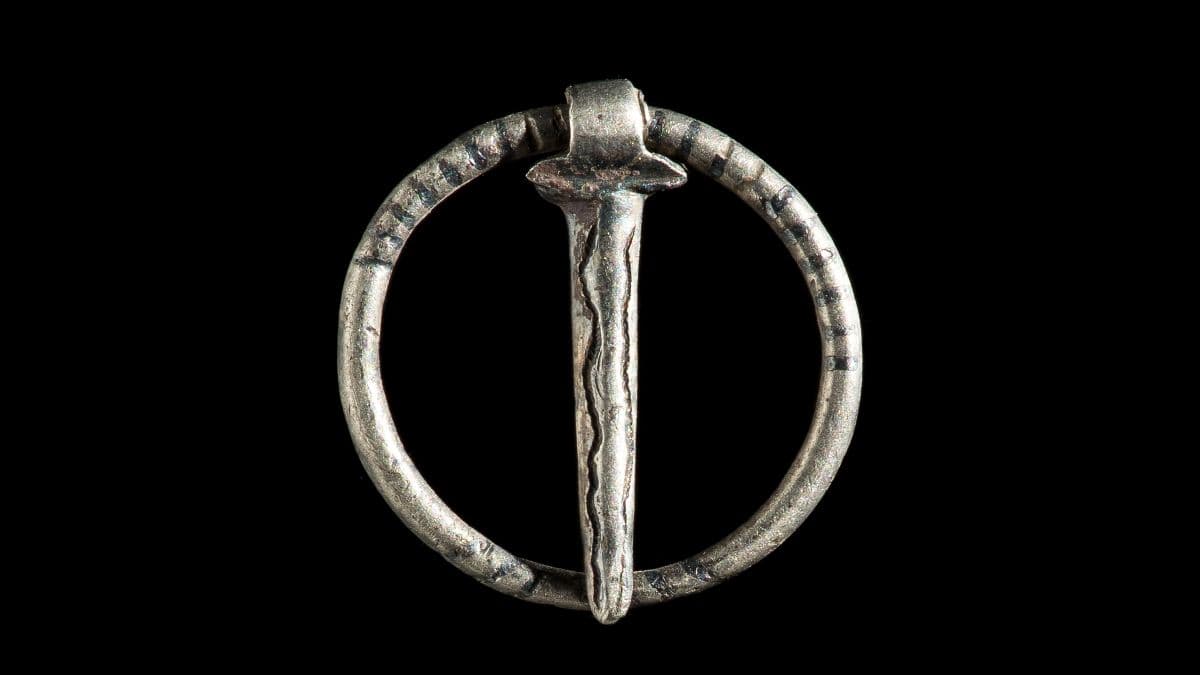 "This is a rare example of a Tudor or early Stuart memento mori ring with a clear Welsh provenance," Mark Redknap, deputy head of Collections and Research at Amgueddfa Cymru — National Museum Wales, said in the statement. "Its sentiment reflects the high mortality of the period, the motif and inscription acknowledging the brevity and vanities of life." Live Science
Another treasure, the early medieval silver double hook, was probably used by the Anglo-Saxons in the 9th century. It probably had two purposes: to fasten the upper garment and serve as stylish costume jewelry, as it was decorated with animal patterns. Metal detectorist Stuart Fletcher found the hooked fastener in Churchstoke.
Meanwhile, another gold ring was found in the city of Talgarth – known as the Posy Ring, engraved with the words "Be constant to the end". It is post-medieval and dates from the late 17th or early 18th century, according to the statement.
Located in wales precious items must be reported in accordance with the law and handed over to the National Museum of Wales, as the main heritage organization responsible for the work of Welsh treasures.