During the construction of the office building on Lootsi Street in Tallinn, Estonia's capital on the Baltic Sea, a shipwreck was found underground, exceeding the size of any wreck previously excavated here.
The surprise didn't stop there; Construction at Lootsi 8 began with the knowledge of a shipwreck on the property that wouldn't be affected by planned work, however, an unexpected second wreck was unearthed as well, and it may be one of the best-preserved in the region.
The wreck was found at the mouth of the Härjapea River. The wreck was measured to be 24.5 meters long by 9.5 meters wide, and experts hope to unearth it in as large of pieces as possible.
"We have another 13th-century wreck on our property whose location is known, but the second one came completely unexpectedly," said EHC Lootsi representative Tarmo Mill.
Ragnar Nurk, an archaeologist in Tallinn City Planning Board's Department of Heritage Conservation, said the previously known wreck was three to four meters deep, but the newly found wreckage was much closer to the ground, about one and a half meters deep.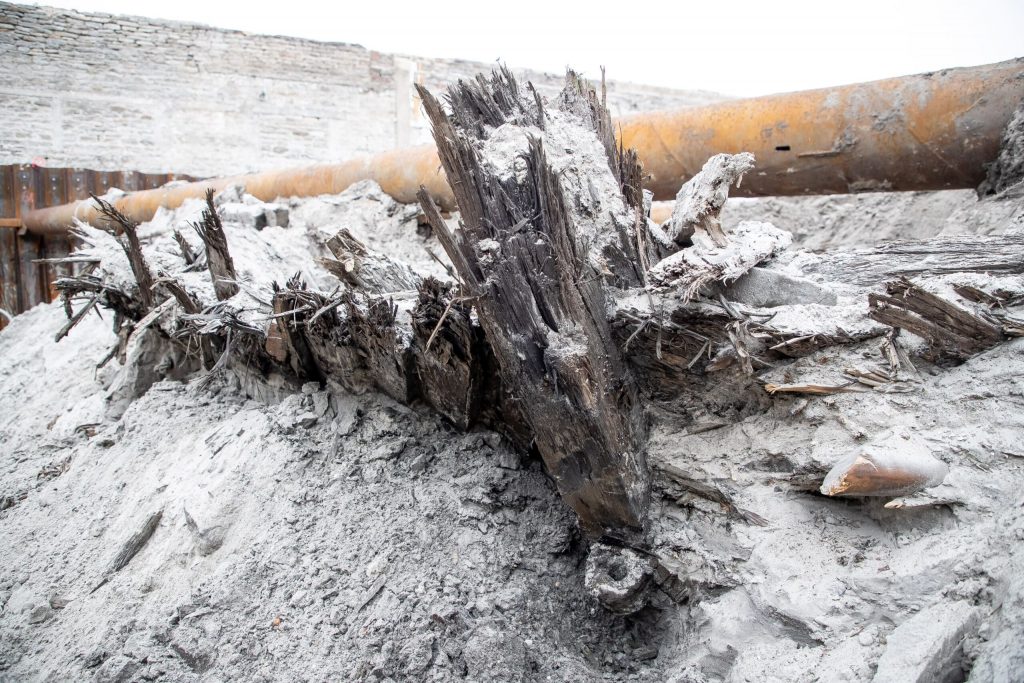 Although the site is 200 meters (ca. 220 yards) from the water today, for centuries it was a port. In the late 1930s, the area was infilled with ash and household refuse. It's not clear if the ships sank there are were gradually buried over time by siltification, or if they were deliberately sunk after reaching the end of their natural lives.
Archaeologist Mihkel Tammet, who led the excavations at OÜ Muinasprojekt, thinks that next Thursday the debris will be cleared, the water will be pumped out and all details of the wreck can be seen.
According to Estonian Maritime Museum Priit Lätti, initial dendroanalyses indicated that the recently discovered wreck may date back to the late 13th or early 14th century, an estimate which is being increasingly supported as more details are unearthed, but that further analysis would be necessary to confirm the dating.
According to Tammet, "Definitely one of the best-preserved shipwrecks ever found."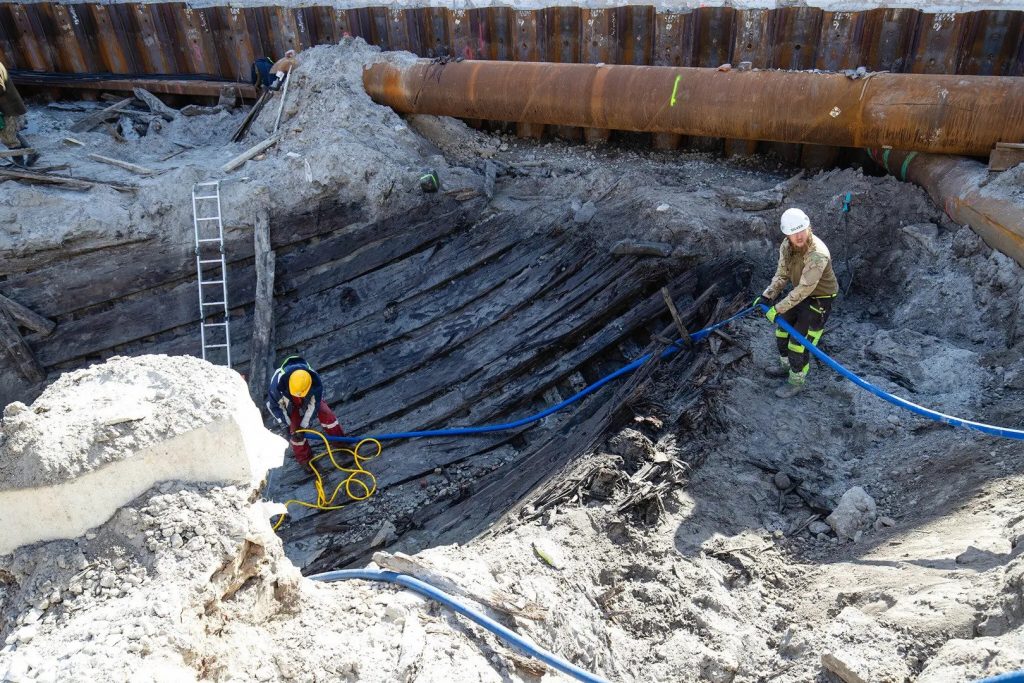 Finding the wreckage brought some controversy. Heritage conservationists have suggested that the overall goal might be to get the wreckage underground as much as possible.
"We will do everything we can to get these wreck out of the ground, but what's sad is that the state's contribution to preserving our common heritage is nonexistent," said EHC Lootsi representative Tarmo Mill, stressing that the wreck doesn't belong to the company and the state should support its excavation.
Small interesting finds were also found from the wreckage. One of the interesting finds is a mallet. It is a tool made of pigskin, used by sailors to tie the ends of a rope.