Archaeologists have found an ancient Celtic coins treasure consisting of 41 gold coins in a field in Brandenburg, a state in northeastern Germany.
The curving shape of the coins gave them the German moniker "regenbogenschüsselchen," which means "rainbow cups." according to their reflection after rain when they appeared on freshly plowed fields; their name may be also associated with superstition about treasure at end of a rainbow.
The 41 gold coins were minted more than 2,000 years ago, and are the first known Celtic gold treasure in Brandenburg,  Manja Schüle, the Minister of Culture in Brandenburg announced in December 2021.
In 2017, Wolfgang Herkt, a volunteer archaeologist with the Brandenburg State Heritage Management and Archaeological State Museum (BLDAM), uncovered the trove near the town of Baitz.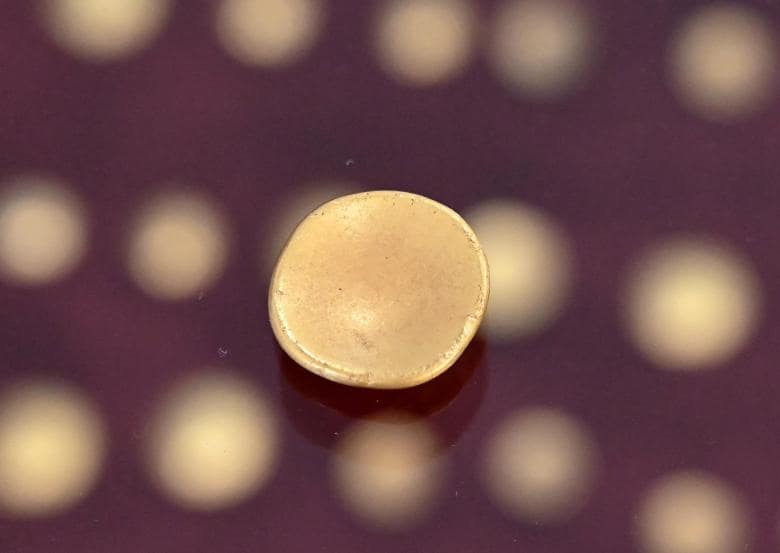 After finding 10 more coins, Herkt reported the discovery to the BLDAM, whose archaeologists brought the hoard's total to 41 coins. "This is an exceptional find that you probably only make once in a lifetime," Herkt said in a statement. "It's a good feeling to be able to contribute to the research of the country's history with such a find."
Numismatist Marjanko Pilekic noted that coins older than 2,000 years have been found far from the original distribution area of the Celts, which dates back to the Iron Age from the 8th to the 1st century BC. They lived in southern, central, and western Europe.
However, Celts did not live in Brandenburg, so the discovery suggests that Iron Age Europe had extensive trade networks.
By comparing the weight and size of the coins with those of other ancient rainbow cups, Pilekić was able to date the hoard's minting to between 125 B.C. and 30 B.C., during the late Iron Age.
The discovery was made public after extensive research. It is scheduled to be shown to the public in the spring at the state archaeological museum.