Cotswold Archeology and a team of volunteers have found an unusual potter's signature or graffito in Minety, a village in the north of Wiltshire, England. First complete 'TPFA' stamp, more TPF and LHS tiles, paw prints, and even footprints found from the site.
Minety, 12 miles south of Cirencester, has long been known as a place where ceramic tile production took place during the Roman period, and as the likely source of tiles stamped with a series of Latin letters found in Cirencester, the Cotswolds, and beyond.
In 2022 Cotswold Archaeology commenced a community-based project at Brandiers Farm, the first new field investigation of the Minety tile industry in almost fifty years.
Last week was the second week of this season's Roman tile kiln excavations in Minety, Wiltshire, and the fascinating site did not disappoint its fans.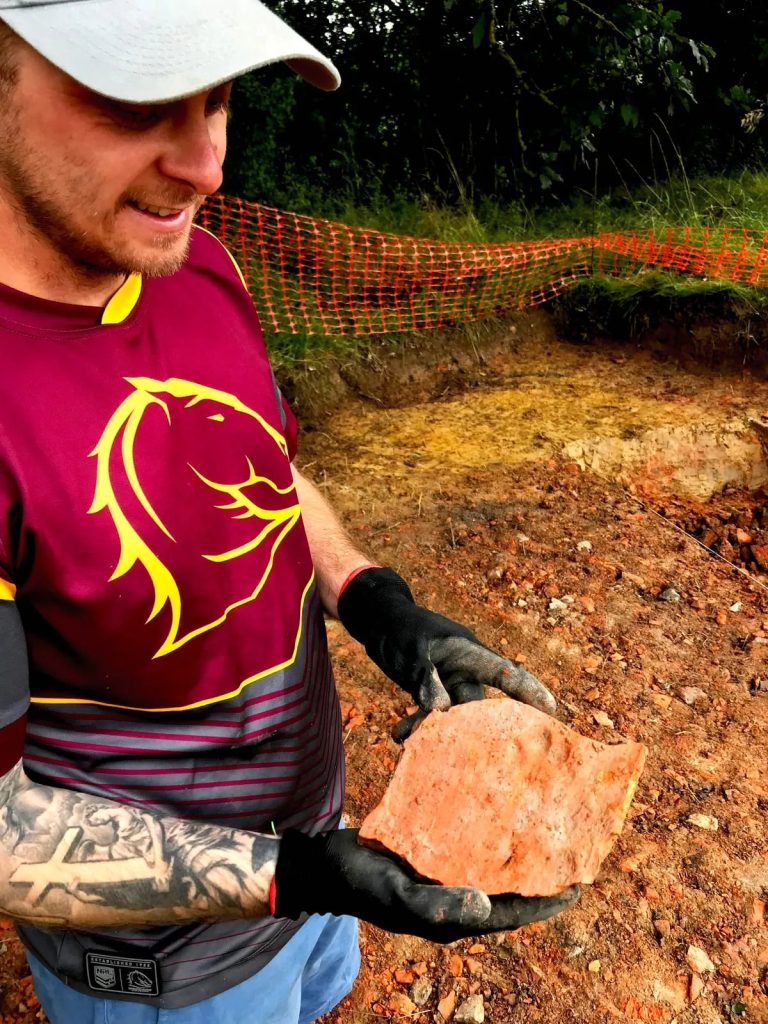 A very unusual potter's signature or graffito was found in the kiln trench this week. 1,800 years ago a Roman potter stood right where we are, and scored this into the tile with their finger and fingernail, marking their work, either for ownership or payment (or both?).
A tile was also found with a small paw print! Originally thought to be a cat, it has now been revealed to be from a small dog. A deer print was discovered on a separate second tile.
The team also discovered rib fragments in the filling of the central chimney of the Celia furnace. These are the first historical bones found during the excavation.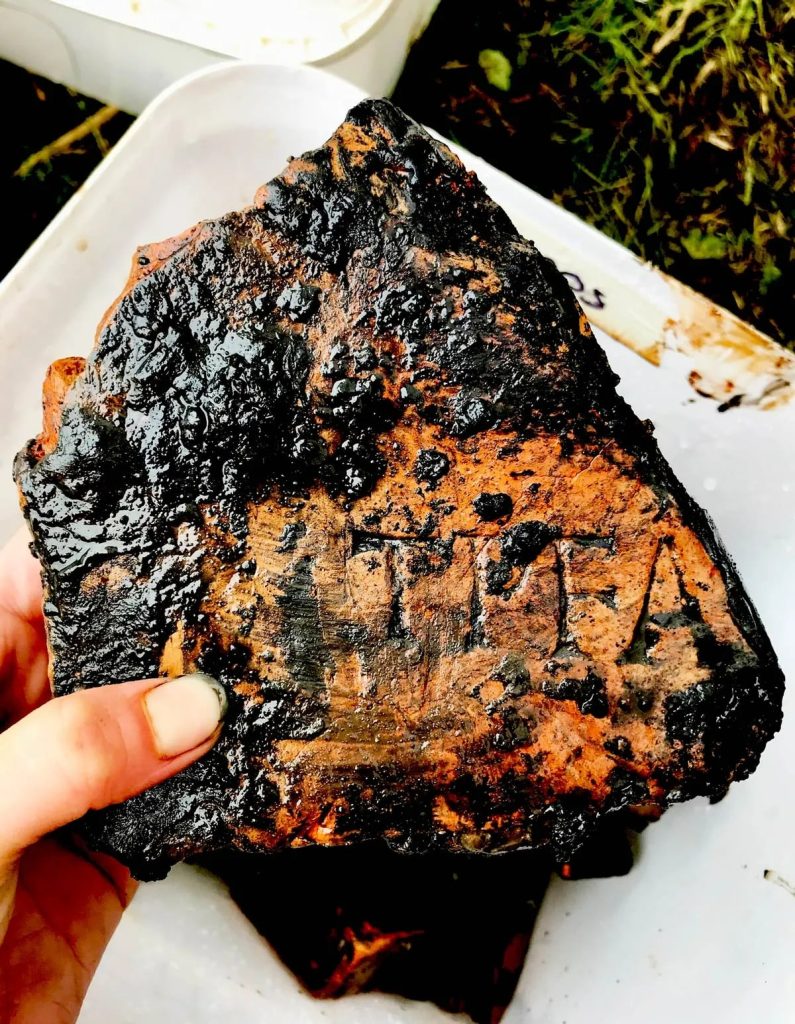 Nestled in a shallow Wiltshire valley, on land swathed in the typically undulating ridge and furrow of the medieval, is Brandiers Farm. For nearly forty years, Brandiers has been home to the Lavery family – Peter and Kimberley Lavery bought the old farmhouse in Minety, north Wiltshire. In the ensuing decades, the family has extensively converted, renovated, and repaired the farm. These renovations have revealed a succession of older structures – whole cobbled yards, long-forgotten hearths, and the foundations of a complex of buildings far larger and significantly older than the contemporary farmhouse.
The excavations at Brandiers Farm continue to pull up new and exciting finds.