A family in Norway was searching for a lost gold earring in their yard on the island of Jomfruland when they discovered treasure much more valuable than the jewelry: Viking-era artifacts dating back more than 1,000 years.
The Aasvik family was searching for the lost jewelry at their home in Jomfruland, but as soon as they turned on the metal detector, they stumbled upon a bowl-shaped buckle and another item that appear to be part of a Viking-era burial, according to a Facebook post this week by the Cultural Heritage of Vestfold and Telemark County Council.
The council said they believe a woman's grave had been unknowingly preserved under a large tree in the Aasvik family's garden. The artifacts are thought to date from around 800 AD.
The Aasvik family immediately contacted local authorities to report their find.
Jomfruland is a small island off the south coast of Norway. The find is significant to the history of the region. It was previously assumed people lived on the island in Kragerø during the Viking Age, but scientists have been unable to confirm it until now. This is thought to be the first Viking-era find on the island.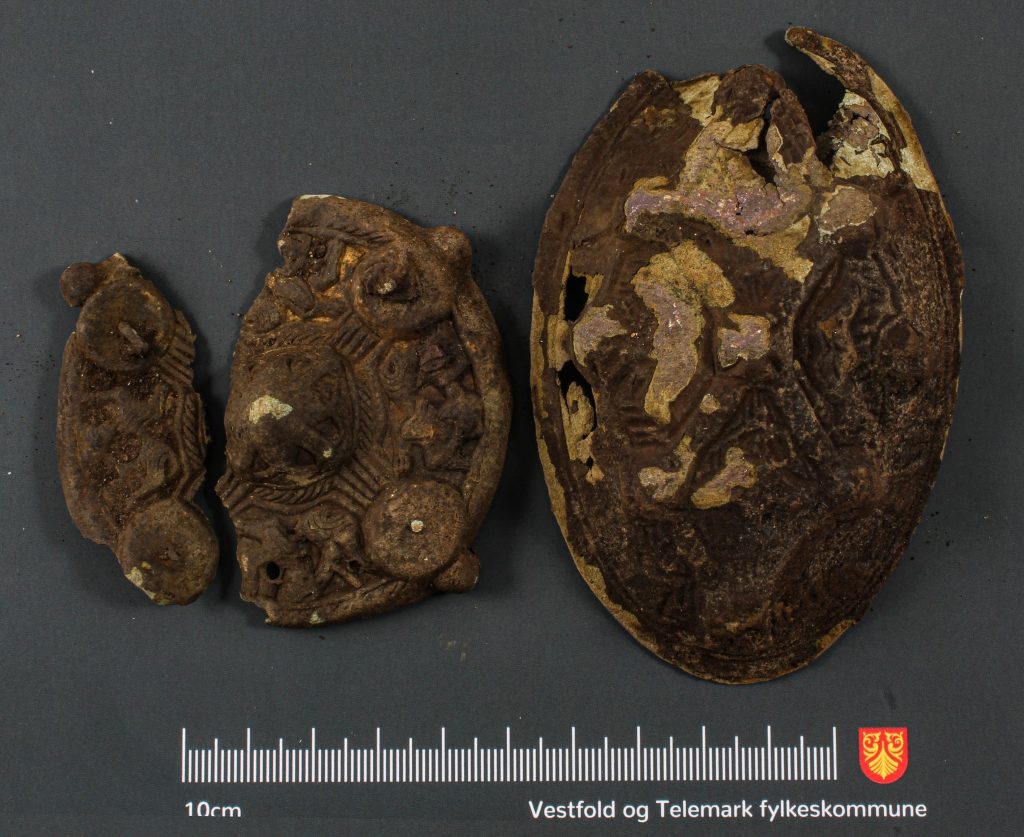 Archaeologist Vibeke Lia in Vestfold and Telemark County Municipality, who has seen the buckles, says it is an incredible find, and 1,200-year-old artifacts are in good condition.
"As far as I know, it is the first secure find we have from the Viking Age on Jomfruland," Lia told the NRK Vestfoldogtelemark, adding this is an exciting archaeological find.
Lia believes there may be more objects in the ground at the site but says digging for more is inappropriate.
"If it is a grave, it is protected. We will rather try to find out more in other ways," she said.
The Aasvik family are not the only people to make a discovery from Viking times in Norway this month. Another treasure was recently found, which archaeologists described as the find of the century.
Amateur archeologist Erlend Bore was using his newly purchased metal detector and dug up nine pendants, three rings, and 10 gold pearls, believed to be from around AD 500.
Cover Photo: Cultural Heritage of Vestfold and Telemark County Council.