A Norwegian 51-year-old Erlend Bore out walking on doctors' advice unearthed rare 6th-century gold jewellery using a newly bought metal detector, a discovery that archaeologists said on Thursday was Norway's "gold find of the century.
It turned out to be nine pendants, three rings, and 10 gold pearls in what was described as the country's gold find of the century.
Archaeologists say the find is unique because of the design on the medallions — a type of horse from Norse mythology.
The rare find was made this summer on the southern island of Rennesoey, near the city of Stavanger.
As a child, Erlend Bore wanted to be an archaeologist. So when his physiotherapist told him he must move more instead of sitting on the couch, he bought a metal detector and searched for archaeological objects, just as a hobby.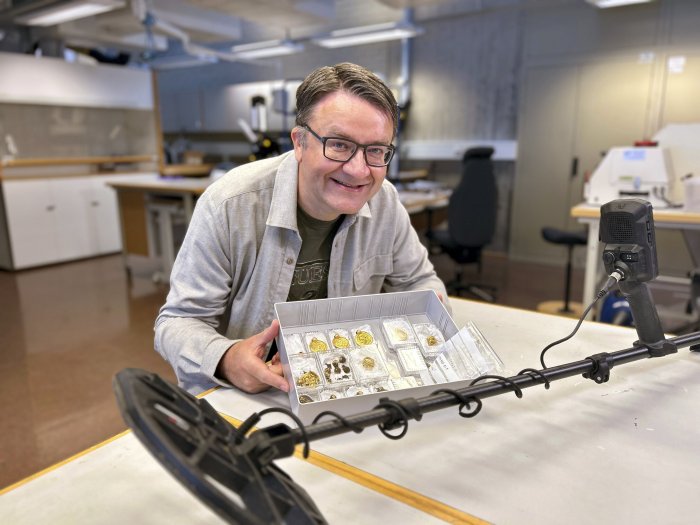 "At first I thought it was chocolate coins or Captain Sabertooth coins," said Erlend Bore, referring to a fictional Norwegian pirate.
"It was totally unreal."
The jewels, which weigh a little more than 100 grams, were discovered to date from around 500 AD.
Associate Professor Håkon Reiersen with the museum said the gold pendants—flat, thin, single-sided gold medals called bracteates—date from around A.D. 500, the so-called Migration Period in Norway, which runs between 400 and about 550 when there were widespread migrations in Europe.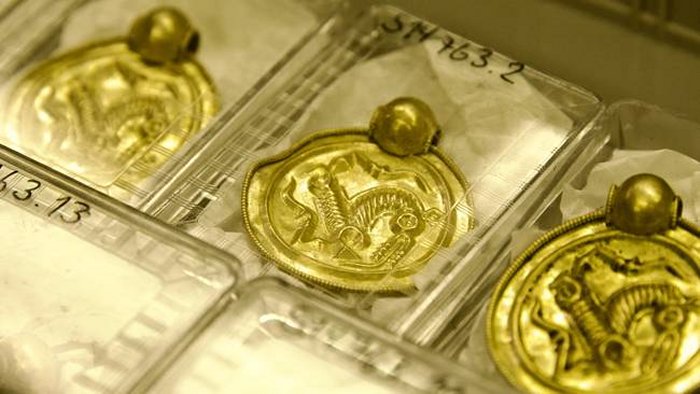 The pendants and gold pearls were part of "a very showy necklace" that had been made by skilled jewelers and was worn by society's most powerful, said Reiersen.
"It's the gold find of the century in Norway," said Ole Madsen, the head of the University of Stavanger's Museum of Archaeology.
"To find that much gold all at once is extremely unusual."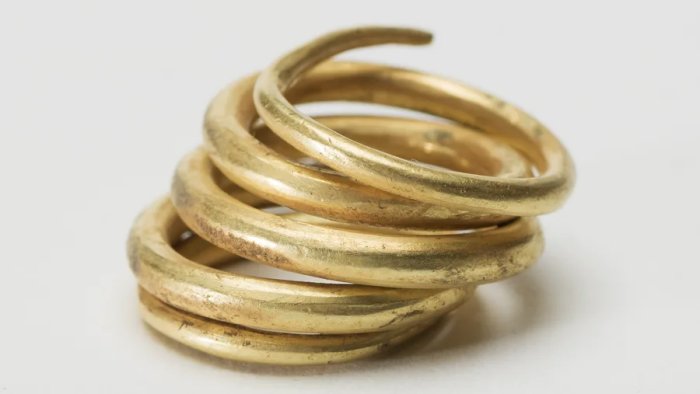 The most recent comparable find in Norway dates back to the 19th century.
"Given the location of the discovery and what we know from other similar finds, this is probably a matter of either hidden valuables or an offering to the gods during dramatic times," Professor Hakon Reiersen said.
In line with Norwegian law, both Bore and the landowner will receive a reward although the sum has not yet been determined.
Cover Photo: ANNIKEN CELINE BERGER / ARCHAEOLOGICAL MUSEUM, UIS