Two statuettes of Demeter, the Greek goddess of earth and fertility, were discovered in a cistern in the ancient city of Aigai in western Türkiye's Manisa.
Aigai, also Aigaiai was an ancient Greek, later Roman, city, and bishopric in Aeolis. Aegae is mentioned by both Herodotus and Strabo as being a member of the Aeolian dodecapolis.
It was also an important sanctuary of Apollo. Aigai had its brightest period under the Attalid dynasty, which ruled from nearby Pergamon in the 3rd and 2nd centuries BC. The remains of the city are located near the modern village Yuntdağı Köseler of Manisa Province, Turkey.
The excavation team, led by Professor Yusuf Sezgin, head of the archaeology department at Manisa Celal Bayar University, is actively working in Aigai.
Sezgin, who found a cistern near the road to the "sanctuary of Athena" in the city, said that they made some unexpected discoveries during the excavation.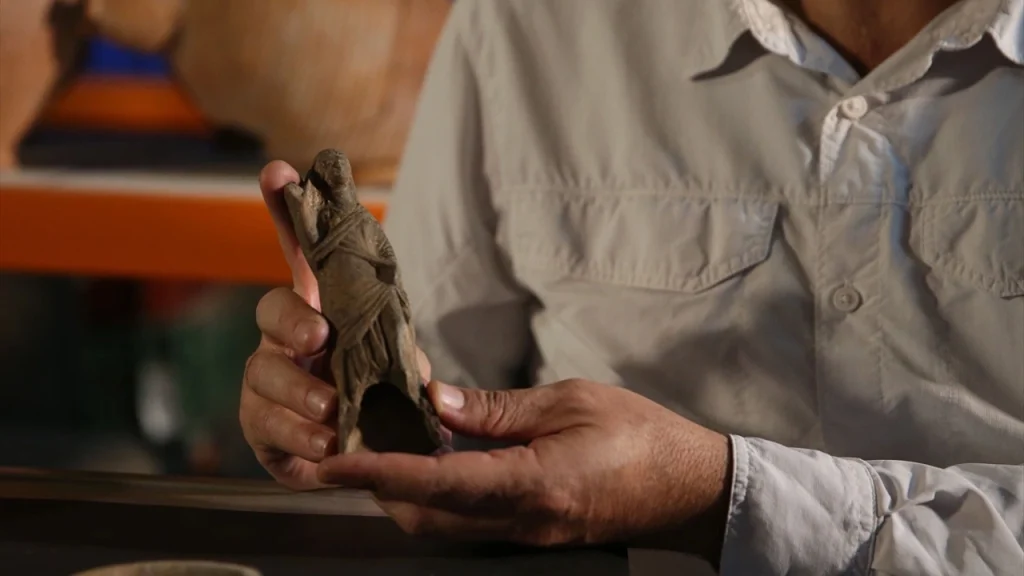 "The cistern we excavated this year is quite different from others in both its form and the artifacts found within. For example, we discovered a figurine specially placed under what we call the "cistern bracelet," a recess at the entrance of the cistern. Normally, we don't find such figurines inside cisterns. This one, specifically placed or laid there, depicts the goddess, Demeter, as we know from Greek mythology."
"Another interesting point is that this wasn't the only Demeter figurine; we found another one inside the cistern, also shown in the same posture. The third discovery, which might not be very clear because it's broken, is a piece of a decorated vase. On its fragments are sheaves of wheat, which we know are associated with the goddess Demeter," he added.
Sezgin also shared: "Demeter was the goddess of agriculture. She was the one who provided the earth's fertility and productivity. At the same time, she was the protector of plants. In rural ancient cities like Aigai, she was one of the most important goddesses. Considering how difficult it was to farm on rural land, Demeter was given significant importance. In this regard, there was a very strong cult of Demeter in Aigai."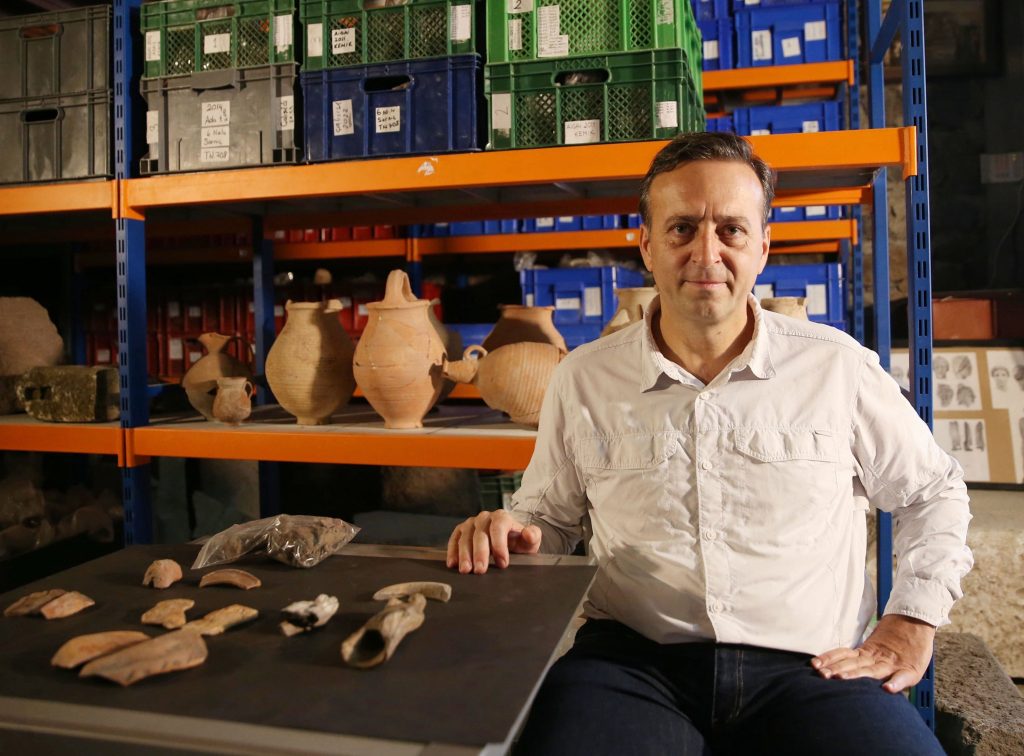 Special festivals and rituals for gods and goddesses were common in ancient times. Archaeologists recently discovered a cistern about 50-60 meters away from the Atena sanctuary in Aigai. This cistern might have been used for these rituals.
The cistern's proximity to the sacred area suggests it may be associated with Demeter festivals. This cistern is unique in that more figurines were discovered inside than in any other cistern.
Cover Photo: AA