Archaeologists have unearthed eight prehistoric tombs between 5,500 and 6,500 years old in the Swiss town of Pully.
The site is the site of a famous necropolis in the Swiss town of Pulley, located in the suburbs of the city of Lausanne in the Canton of Vaud, on the shores of Lake Geneva, but the last discoveries in the area were made in 1984.
While fresh construction work was being done in the region, a team of specialists was called in to inspect the site. They uncovered eight fresh Neolithic tombs on Chemin de Verney Street dated from 4,500 to 3,500 B.C.
The huge necropolis extends, at the very least, from Chemin de Verney Street to Chemin des Chamblandes Street. With the latest find, the necropolis is believed to be home to about 80 tombs.
It was first discovered over a century ago by Swiss archaeologist, historian, and architect Albert Naef (1862-1936).
The necropolis is located near the location of a previous discovery of 30 Neolithic graves in 1826. Unfortunately, because the artifacts from the Pierraz-Portay site were badly kept, just a few of them have survived.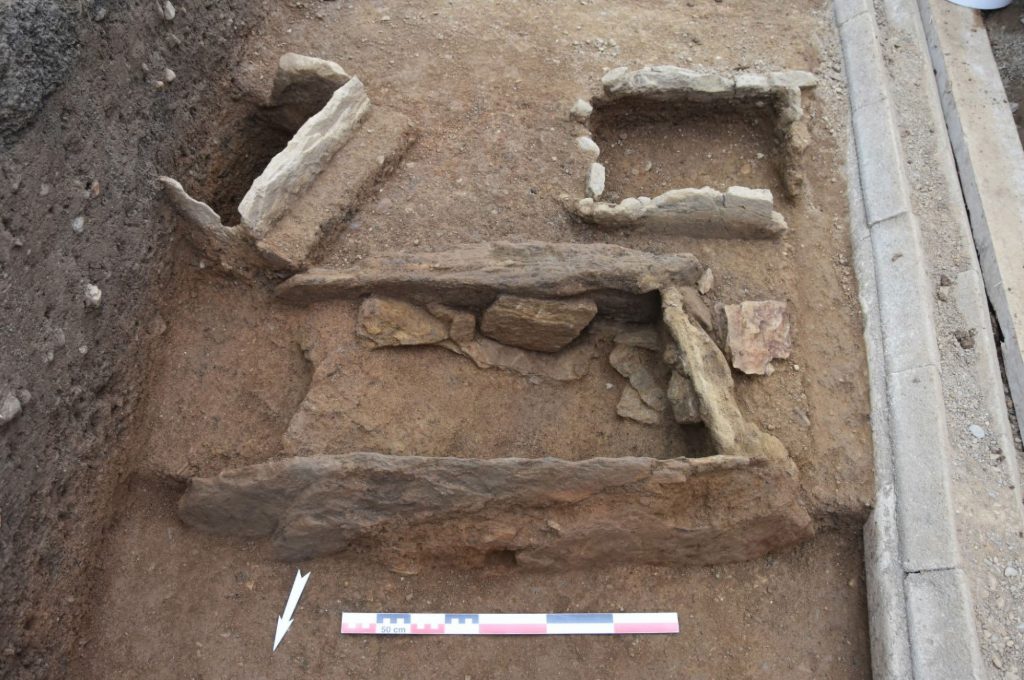 The Vaud Canton authorities said in a statement obtained by Newsflash that "archaeological monitoring of the work on Chemin de Verney, entrusted to the company Archeodunum SA, was carried out between 28th June and 17th August 2021."
The statement added: "In an area of barely 10 square meters, eight vault tombs, made of molasse slabs, have been unearthed."
Molasse is a term that usually means sandstone, shale, and other forms of stone that result from new mountain chains forming and rising. They can typically be found in the Alps and in the Himalayas.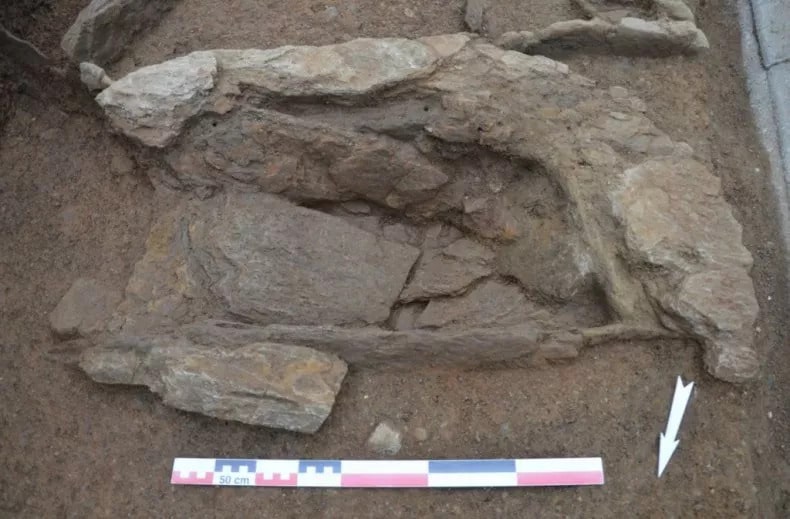 The statement also said: "They appeared at a shallow depth and their cover slabs, which were very fragmented, were only very partially preserved.
"Two graves were intact in the center of the trench, the others having suffered damage caused by recent digging in connection with urban networks."
The statement also said that only three tombs yielded skeletal remains, in the form of skulls, due to the urban network construction work.
They said that these new sarcophagi represent a rare opportunity to complete the mapping of the necropolis, which still remains "difficult to fathom" given the absence of "extensive, recent digs" at the site.