Archaeologists have uncovered a unique ancient Roman winery at the luxurious Villa of the Quintilii, just to the south of Rome, Italy.
The findings, which were published on April 17 in the journal Antiquity, describe a winery in a mid-third-century CE building along the ancient Appian Way–a critical supply line for the Roman military.
The building, which dates to the middle of the third century AD and is situated along the Via Appia Antica, exhibits a level of opulence and performance that is almost never seen in an ancient manufacturing site. This fascinating complex demonstrates how affluent Romans combined luxurious decoration and theater with practical function to shape their social and political status.
The wealthy Quintilii brothers owned the large villa and served as consuls, one of the most powerful elected positions in the Roman Republic in 151 CE. Commodus, the Roman emperor, had them killed and took possession of their properties, including this villa, around 182 or 183 CE.
The villa's luxuries, which included a massive bathing complex, statues, and colored marble tiling, had previously been documented by archaeologists. During Commodus' reign, a circus for chariot racing was added to the villa, which was one of the villa's lesser-known features. The first hints of the hidden winery were discovered during a 2017 and 2018 expedition to find the circus' starting gates.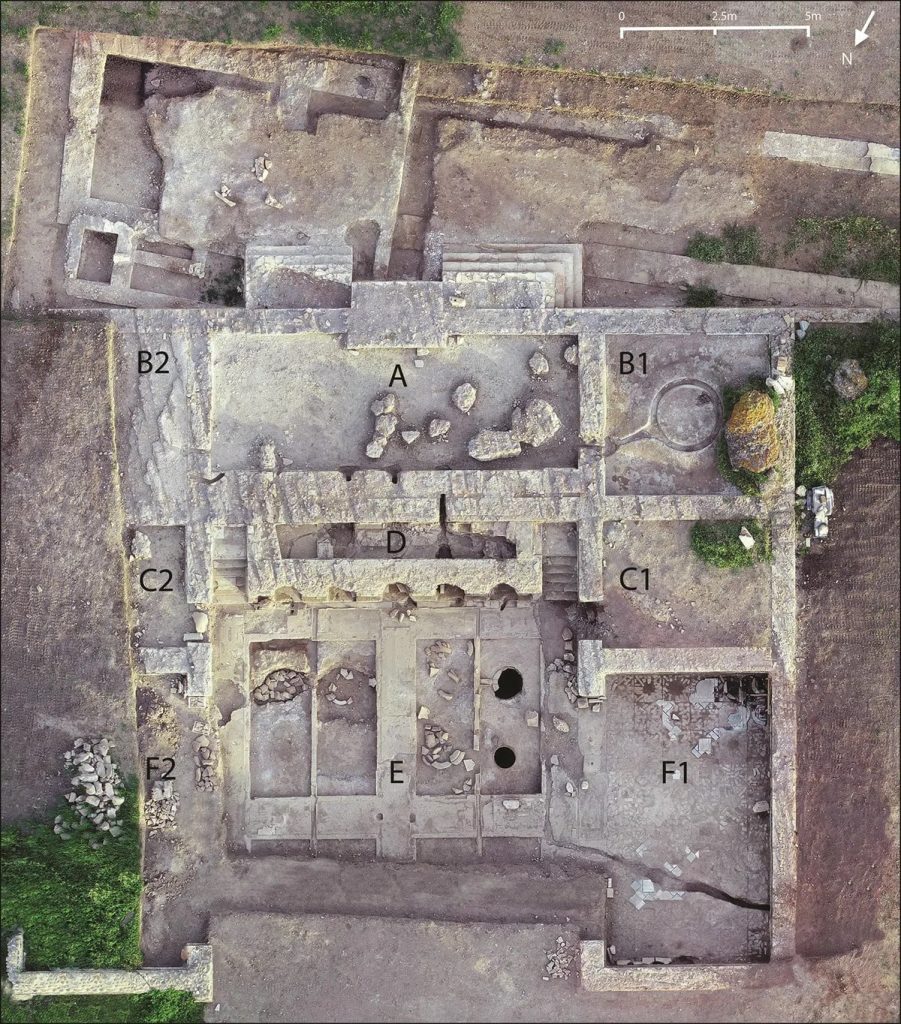 According to the study, the name Gordian is stamped into a wine-collection vat, implying that Emperor Gordian III may have built or renovated the winery between CE 238 and 244. In ancient times, the winery was situated close to Rome's outskirts, amidst orchards, farms, opulent tombs, and the mansions of the super-wealthy like the Quintilii brothers.
Two wine presses, a space for trading grapes, two presses, and a cellar dug into the ground to store and ferment the wine in large clay jars are all standard elements of a winery at the time. However, the decoration and arrangement of these features is almost completely unparalleled in the ancient world.
Almost all the production areas are clad with marble veneer tiles. Even the tread area, usually coated with waterproof coccio pesto plaster, is covered with red breccia marble. This luxurious material, combined with its impractical properties (it is very slippery when wet, unlike plaster), conveys the extreme feeling of luxury.
Enslaved workers would stamp down the harvested grapes within the marble-lined trading areas. The crushed grapes were then transferred to two mechanical presses, and the resulting grape must be pumped into the three wine fountains. The wine must have gushed out of semicircular niches built into a courtyard wall.
The facility also included multiple luxurious dining rooms with a view of wine-filled fountains.
https://doi.org/10.15184/aqy.2023.18
Cover Photo: The dig at the Villa of the Quintilii. The cella vinaria are in the foreground and treading floor and presses are behind. S. Castellani, after Paris et al. Reference Paris, Frontoni and Galli 2019: 71