A three-room Urartian tomb with a rock-cut libation (liquid offering area) to offer gifts to the gods was unearthed in the Erciş district of Van, in eastern Turkey.
In order to identify the historical structures in the Madavank region, which is registered as an Immovable Cultural Heritage in the Çelebibağ District, research was conducted in the area by Van Museum Director Fatih Arap and Van Yüzüncü Yıl University (YYÜ) Faculty of Letters Archeology Department Head Prof Dr Rafet Çavuşoğlu.
During this study, it was determined that there was an Urartian tomb with 3 rooms in the area close to the area where the Urartian worship area emerged as a result of the withdrawal of Lake Van.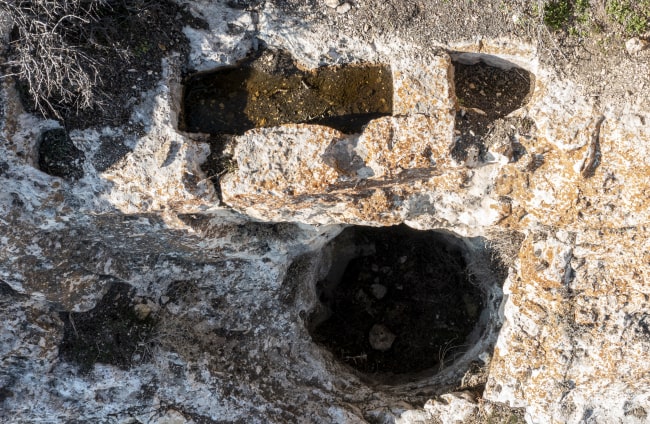 Prof Dr Rafet Çavuşoğlu said that important structures belonging to the Urartian period were identified in the region.
Researchers told AA that there are two small burial chambers to the right and left of the main chamber. The chamber tomb dug into the calcareous rock, reflects the Urartians' classical characteristics. According to researchers, treasure hunters caused minor damage to the tomb.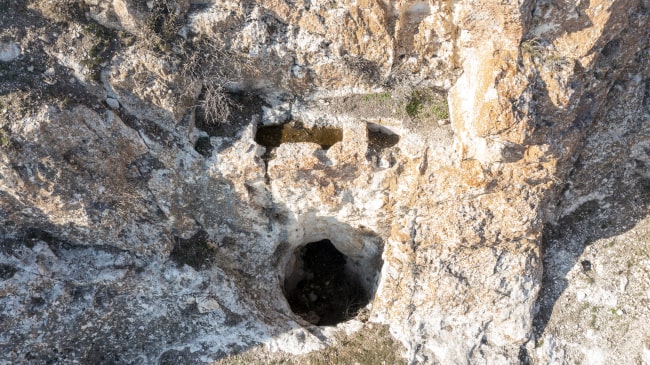 Emphasizing that the tomb is an important remnant in terms of Urartian architecture, Çavuşoğlu said, "The three-room chamber tomb is entered through an oval arched door. Then there is a small chamber on the left and right. It is not a well-known practice, but a channel for liquid libation was opened just above the entrance. "It is a chamber tomb we have seen for the first time. The important thing for us is that the tomb consists of 3 rooms, two rectangular openings above the entrance, and liquid libation were made here," he said.
A libation is a ritual pouring of a liquid, or grains such as rice, as an offering to a deity or spirit, or in memory of the dead. The libation could be poured onto something of religious significance, such as an altar, or into the earth.