Archaeologists in Norway, a 20-meter-long Viking ship has been discovered using georadar on a mound previously believed to be empty.
"This is a spectacular find which sheds light on the earliest Viking kings", says archaeologist Håkon Reiersen.
The mound was explored a little over a hundred years ago by archaeologist Haakon Shetelig. The result was just 15 wooden spades and some arrowheads.
The archaeologist Haakon Shetelig was incredibly disappointed when he did not find a Viking ship during an excavation of the Salhushaugen gravemound in Karmøy in Western Norway. And nothing more was done with this mound.
In June 2022, archaeologists decided to search the area using ground-penetrating radar or georadar – a device that uses radio waves to map out what lies below the surface of the ground.
However, georadar results revealed that Shetelig simply did not dig deep enough.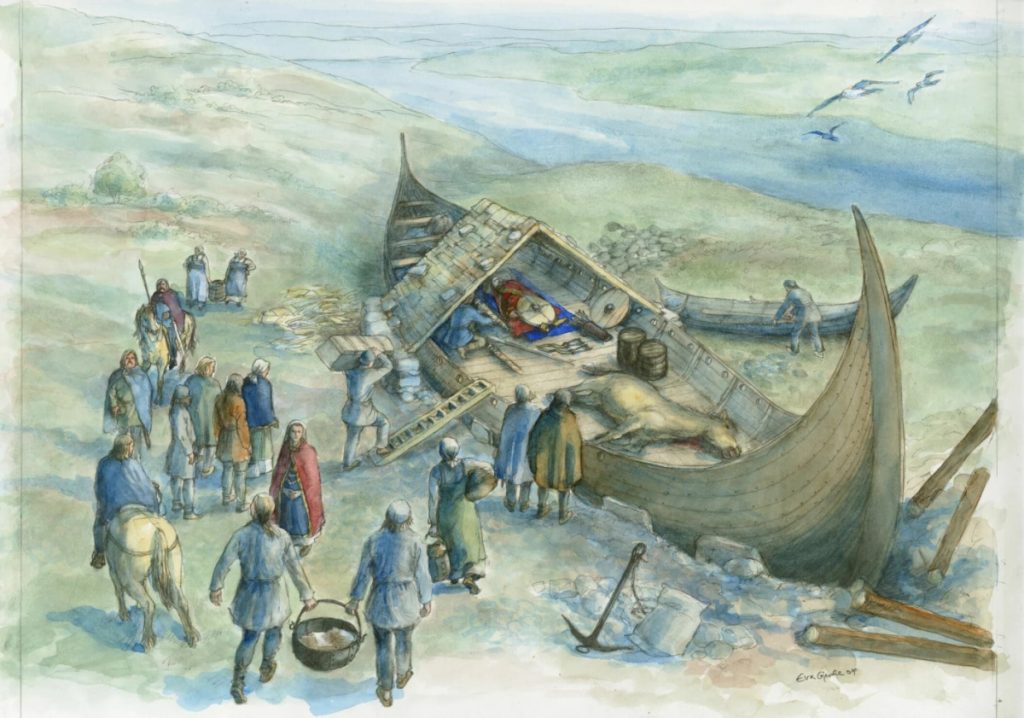 "We've been working on this for a year, so we feel pretty confident about our findings," says Reiersen, who was project manager for the field work.
Publications are yet to come, but the data from the georadar surveys are quite clear, according to Reiersen.
"The georadar signals clearly show the shape of a 20-metre-long ship. It's quite wide and reminiscent of the Oseberg ship," he says.
The Oseberg ship is about 22 metres long and a little over 5 metres wide.
Furthermore, the ship-shaped signals are located in the mound's center, exactly where the burial ship would have been. The likely explanation being that it is in fact the burial ship.
The ship is also reminiscent of yet another Viking ship found on Karmøy in 1886, the Storhaug ship, and finds made in connection to the excavation of this.
"Shetelig found a large circular stone slab, which may have been a sort of altar used for sacrifice. A very similar slab was found in the Storhaug mound, and this ties it to the Storhaug ship in time," Reiersen says.
The archaeologists intend to conduct a verification excavation to examine the conditions and possibly obtain a more precise dating.
A historic powerhouse on Norway's southwest coast for over 3,000 years, Karmøy now has three Viking ships with this latest find.
Cover Photo: Museum of Archaeology, University of Stavanger