A possible Iron Age anchor made from wrought iron was found at the bottom of the southern North Sea during survey works for ScottishPower Renewables' East Anglia ONE offshore wind farm.
The artifact is thought to date from the Roman or late Iron Age, putting it between 1,600 and 2,000 years old. It is thought that the discovery could provide evidence of ancient Roman seafaring and trading in the southern North Sea, off the coast of the East of England.
The anchor, which was over two meters long and weighed about 100 kilograms, is thought to have been estimated from a 500–600 ton ship, possibly one of the larger merchant ships in the Roman fleet.
The anchor most likely came from a sizable merchant ship in the Roman fleet because it shares several characteristics with anchors used on ships during the Roman Imperial period.
The Classis Britannica was the first British navy and the regional fleet of the Roman province of Britannia. It operated from the middle of the first century AD to the middle of the third century AD, despite the fact that very little physical maritime evidence has been found. As in Agricola's campaign into Caledonia (Scotland), where the Classis would have scouted the coastline and resupplied the advancing legions as they pressed further north into tribal territories, erecting forts and temporary encampments, the navy's function was to provide coastal support to land forces.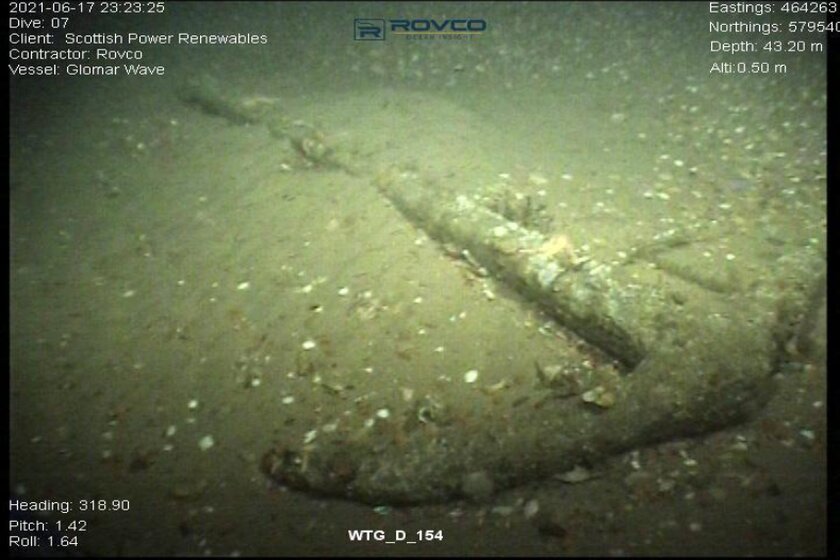 The fleet's primary focus during the final years of Roman rule in Britain was defending the Eastern and Southern coasts from Frankish piracy and Saxon raids against coastal towns known as the Saxonicum or Saxon Shore.
The anchor has first found in 2018 during marine seabed survey works by ScottishPower Renewables for its East Anglia ONE offshore wind farm around 40km off the Suffolk coast.
Protected by an exclusion zone installed on the seabed during construction works and monitored using remote underwater technology due to concerns over its long-term preservation, the anchor was safely and carefully recovered from the water in 2021.
The anchor is the most recent of numerous significant historical and archaeological discoveries made while building the wind farm. Among these is a missing German submarine from World War I, numerous artifacts from the Bronze Age, Iron Age, Roman, and Medieval periods discovered during onshore excavation work, and a prehistoric monument dating back more than 4,000 years, complete with a rare Neolithic wooden trackway and platform and an ancient wild cattle (Auroch) skull radiocarbon-dating to around 6,000 years.
It is currently undergoing detailed imaging and analysis to better determine its age and will eventually go on permanent display in collaboration with the Colchester and Ipswich Museums.
The conservation work is being carried out by ScottishPower Renewables' commissioned specialists Maritime Archaeology Ltd, in collaboration with Mary Rose Archaeological Services, and with advice and guidance from Historic England's material science experts throughout the process.
Cover Photo: ScottishPower