House of Muses, a Roman-era house named after the muse mosaics found in the area located in the ancient city of Zeugma in southeastern Turkey's Gaziantep province, two rock chambers have been unearthed.
Professor Kutalmış Görkay pointed out that the Kaya rooms were used as dining rooms and that the mosaics unearthed from the house carried traces of intellectual life.
Since 2007, excavations have been taking place in the ancient city of Nizip, near the Euphrates River, which has uncovered the famed "Gipsy Girl" mosaic. Nine fairies are shown on the mosaics unearthed in the old home and are said to have inspired writers, poets, singers, historians, and philosophers of the time.
Professor Kutalmış Görkay, the head of the excavations, said that the rock chambers would be opened to visitors after the completion of the works.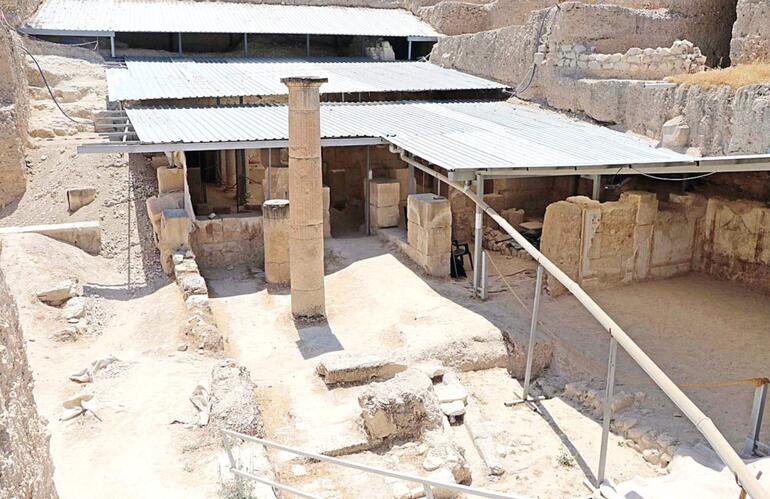 Gürkay, stated that the rock chambers were found after the excavation of 16 meters of earth fill in the House of Muses, adding, "We excavated 16 meters of earth fill above the rock chambers that we identified and shifted the work in this direction. After taking this weight on it, we started excavating inside the rock chambers. Work is still continuing in this chamber, where the earth inside was emptied. We will provide the protection and reinforcement of these chambers. In particular, there are risky cracks on the ceilings in the chamber. We will complete the excavations in the other rock chamber this year, too. Later, we plan to open these areas to visitors by taking protective measures and ensuring room security with injections or steel structures," told Hurriyet Daily News.
With its rich architectural ornamentation, well-preserved mosaics, and paintings, the house is also one of the most notable instances of Roman-era dwelling constructions.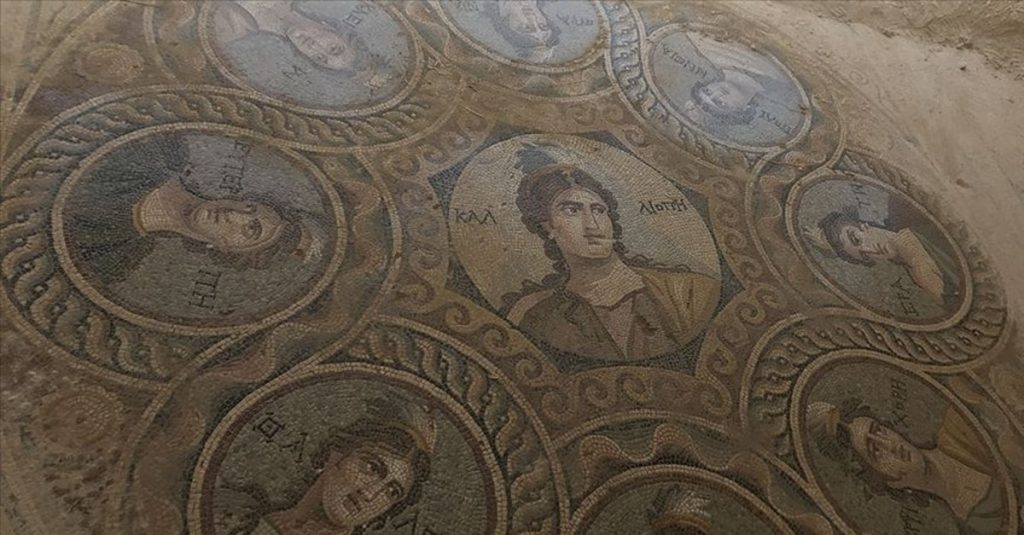 Zeugma had 80,000 inhabitants, but the home belonged to a family with a 'better than the middle-class economy,' according to Görkay, with several courtyards where dinner parties would have been hosted and basins to collect rainwater.
Zeugma is home to Roman homes that are thought to have belonged to aristocrats in the 2nd and 3rd centuries B.C. The majority were decorated with magnificent mosaics, which are now on exhibit in the mosaic museum.
Zeugma, which is strategically positioned near both the Taurus Mountains and the Euphrates River, was built by the Greeks in 300 BC as Seleukia-on-the-Euphrates.
The Romans captured it in 64 BC and called it Zeugma, from the Greek word for the 'bridge of boats' that crossed the Euphrates there.