A deadly 7.7 magnitude earthquake that rocked the southern province of Kahramanmaraş, with tremors felt in the neighboring provinces, has damaged the historical Gaziantep Castle.
While some bastions in the east, south, and southeast parts of the historical Gaziantep Castle, considered one of the best-preserved citadels in Turkey in the central Şahinbey district were destroyed by the earthquake, the debris was scattered on the road.
The iron railings around the court were scattered on the surrounding sidewalks. The retaining wall next to the castle also collapsed. In some bastions, large cracks were observed after the earthquake.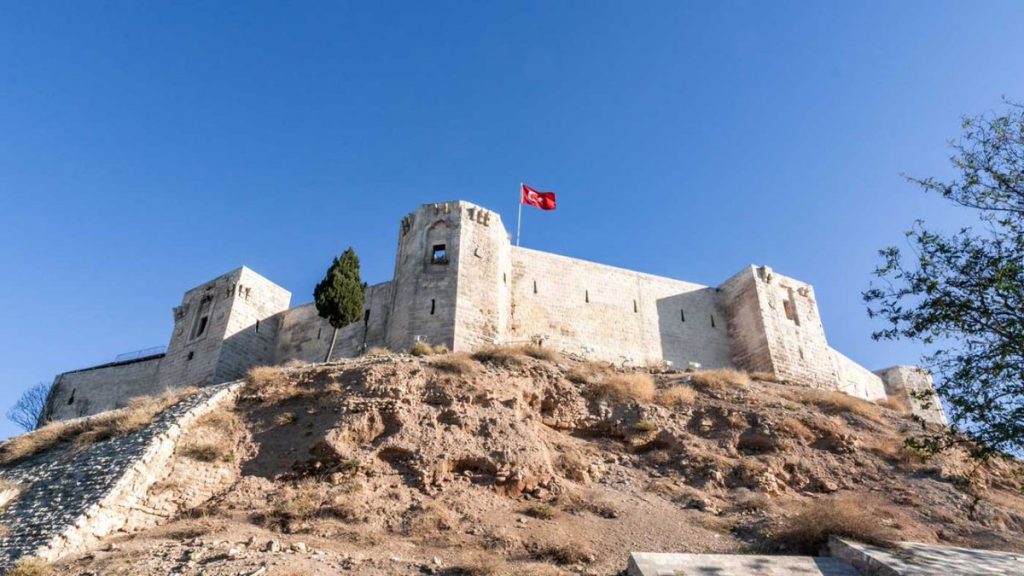 Parts of the castle, which is perched on a hill in the middle of the modern city of Gaziantep, are thought to have been built during the time of the Hittite empire, but the main structure was built by the Romans in the second and third centuries.
The castle was used for observation purposes during the Roman period. The historical castle has been restored many times and took its final form following restoration in the early 2000s.
The dome and eastern wall of the historic Şirvani mosque, next to the castle, also partially collapsed during the quake, according to the Daily Sabah news website.
At least 1,541 people lost their lives in the deadly 7.7 magnitude earthquake, and more than 5,000 others were injured, while tremors were also felt in nine other provinces in the country.
After multiple large and small tremors, another 7.6 magnitude earthquake occurred in Kahramanmaraş at 1:26 p.m.
Also, unverified reports on social media suggested that Monday's earthquakes may have damaged the west gate to Aleppo's old city.