A gold coin found on the south coast of Newfoundland, Canada's easternmost province, may be the oldest known English coin found in the archaeological context in Canada.
The Government of Newfoundland and Labrador issued a press release this week saying that the disputed gold coin was discovered this summer by Edward Hynes, a local amateur historian.
This quarter noble, which has been hailed as the oldest English coin ever found in Canada, was struck in London between the years 1422 and 1427 and was worth one shilling and eight pence, or about $81 in today's money.
The gold coin is at least 70 years older than the arrival of Europeans on the island. A half groat discovered in 1491 at the Cupid Cove Plantation Provincial Historic Site was the earliest-known European coin ever found in Canada.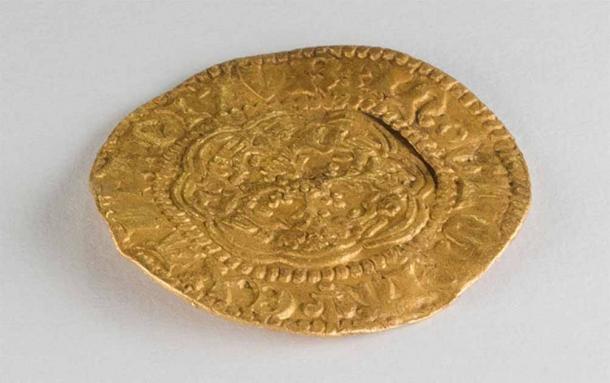 The 600-year-old coin predates the first documented European contact with North America since the Vikings, in a region with a 9,000-year-old history of human settlement and rich Indigenous traditions.
Paul Berry, a former curator of the Bank of Canada's Currency Museum, says that the coin was likely out of circulation when it was lost, there is much speculation about exactly how the gold quarter noble coin made its way to Newfoundland and Labrador.
Exactly how the gold quarter noble coin made its way to Newfoundland and Labrador is a mystery; However, research on the coin is continuing and further work on the site where it was found may be conducted in the future.
The precise location of the discovery is being kept secret to discourage treasure hunters.
In 1497, at the request of King Henry VII, John Cabot explored the area, and European fishing boats soon followed, drawn by the massive shoals of cod in the northern Atlantic waters. In 1501-1502 Portuguese explorers claimed Newfoundland and Labrador for the nascent Portuguese Empire. Seasonal cod fishing camps were used by Basque, English, French, and Portuguese fishermen until 1583, when Britain established the first permanent European colony on Newfoundland, 160 years after Elizabeth's great-great uncle minted the quarter noble.
The coin will go on public display after conservation and study are finished, probably at The Rooms museum in St. John's.