A well-preserved ancient Roman bath complex emerged from the sand of a beach in the Andalusian region of southwestern Spain.
At the Caos de Meca beach in Spain's Andalusia area, researchers from the Institution of Cádiz (UCA) discovered well-preserved Roman baths with walls more than 13 feet high, according to the university.
The baths were most likely built as a location for local farmers and fishermen to unwind and rest. The structure would have been warmed by hot air diffused through the walls and floors from an underground oven.
So yet, just two chambers have been excavated, with the rest of the site undisturbed. The property is projected to cover 2.5 acres, according to UCA.
The walls of the two excavated rooms had been covered by sand "after their abandonment in Late Antiquity," UCA said.
Some medieval ceramics from the 12th and 13th centuries were also found near the baths.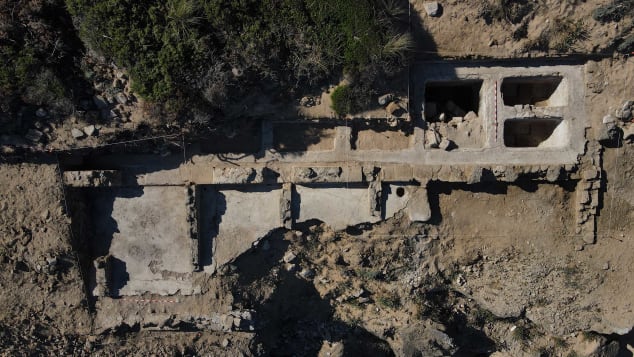 During least seven Roman salting ponds (used to preserve food) were discovered at a separate UCA excavation on Andalusia's Cape Trafalgar, with depths varying from 5 to 6.5 feet.
Nearby, a 4,000-year-old tomb was discovered intact, with the remains of people still within.
"It is wonderful," Andalusia's cultural minister Patricia del Pozo said, adding that the findings demonstrated that the region was "an ​​incredibly attractive area for all types of civilizations, which endows us with incredible history."
Source: CNN