A Roman villa has been found at a construction site in North Yorkshire, considered the first of its kind.
Remains of the large "Remains of the large "stately house" and bath were found in Scarborough, North Yorkshire. The building complex consists of a circular room and a bathhouse.
According to the news of the BBC, Historic England said the type of layout has "never been seen in Britain" and maybe the first example "within the whole former Roman Empire".
Inspector of ancient monuments Keith Emerick said it was "more than we ever dreamed of discovering".
The remains were discovered on the site of a new housing development being built in the Eastfield area of Scarborough.
The excavations revealed a large complex of buildings, including a circular central room with a number of rooms leading off it and a bathhouse.
Mr. Emerick said it was not clear what the building was used for but described it as a Roman version of a stately home, possibly owned by somebody of wealth and status.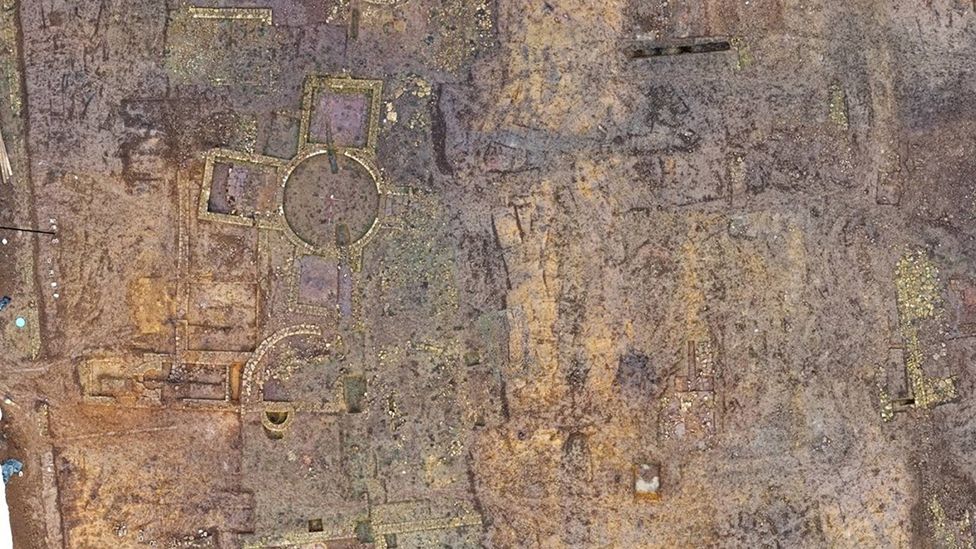 He added: "We've spoken to a number of leading Roman academics about it and we're all trying to find a comparable site and we are struggling.
"So in that sense, it is really significant. It's really exciting as well".
He said the villa may have later been adapted for religious purposes: "One of the descriptions we had was that it is something like a religious building that is almost like a gentleman's club, there's a bathhouse as well. So it's a really interesting hybrid building at the moment."
In order to protect the discovery housing developer, Keepmoat has altered its plans so the remains will be conserved beneath a public open space rather than built on as originally intended.
Mr. Emerick said the site will be designated as a national scheduled monument and he hoped in the future it may be made accessible to the public.