Iran wants 56 Caravanserais from various periods, from the Sassanids (224 CE-651) to the Qajar period (1789-1925), to be included in the UNESCO World Heritage list.
Caravanserais is a composite term formed by combining the words "caravan" and "Sara"; the former refers to a group of travelers, while the latter refers to the structure. Massive gateways were frequently supported by high load-bearing walls. Guest rooms were built around the courtyard and stables behind them, with doors in the yard's corners.
During the Achaemenid dynasty, the first caravanserais were established in Iran (550 -330 BC). Centuries later, when Shah Abbas I came to power from 1588 until 1629, he ordered the development of a nationwide network of caravanserais.
Roadside inns were initially established to shelter people, their belongings, and animals along historic caravan routes during various epochs. The former Silk Roads may be the most famous example dotted by caravanserais.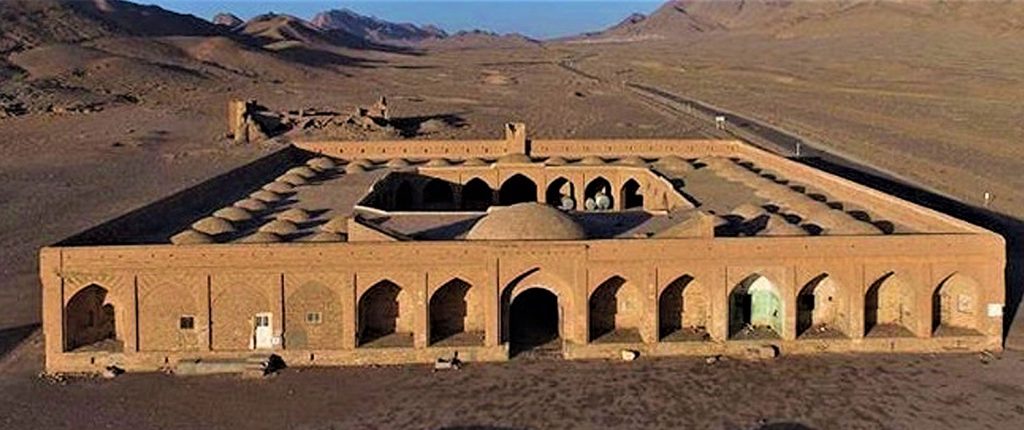 Iran's tourism ministry announced in 2019 that it is preparing a dossier for a selection of its ancient caravanseries to be considered for inclusion on the UNESCO World Heritage list. In this context, such monuments spread throughout the country were evaluated by cultural heritage experts, and a list was created according to their architectural, historical, and cultural qualities.
A senior adviser to the tourism minister recently said that Iran has recently submitted a selection of 56 caravanserais for inclusion in the UNESCO's cultural heritage list collectively.
"After three years of following the case, a dossier for 56 caravansaries [which have been selected] from 24 provinces was submitted to UNESCO for a [possible] registration on the World Heritage list," Mohammad-Hassan Talebian announced.
The [UNESCO] assessors are scheduled to arrive in Iran on Saturday for field visits, which is expected to take at least three months, he said.
As one travels around the country, one may come across crumbling caravanserais, many of which have been abandoned for a long time. In the Information Age, such guest houses have largely lost their actual usage.
A couple of years ago, the Iran tourism ministry introduced a scheme to keep them alive and profitable; tens of caravanserais are ceded to the private investors for better maintenance. Now, some are exclusively renovated, repurposed into boutique hotels and tourist lodgings.
Cover Photo: Wikipedia, MOSHIR CARAVANSERAI