An Egyptian pyramid for 4,500 years is still spilling secrets. After a years-long project using modern technology to reveal the secrets inside the last of the Seven Wonders of the Ancient World that is still standing, a once-hidden corridor inside the Great Pyramid of Khufu (Great Pyramid of Giza) has been identified.
An international research team used a cosmic ray imaging method to analyze a cavity discovered behind the pyramid's north face in 2016. Their findings were announced at a news conference with Egyptian officials.
"This discovery, in my opinion, is the most important discovery of the 21st Century," Zahi Hawass, Egypt's former minister of antiquities, told reporters outside the pyramid.
The corridor – on the northern side of the Pyramid of Khufu – was discovered using modern scanning technology. It measures 9 meters (nearly 30 feet) in length and is 2 meters (over 6 feet) wide, perched above the main entrance of the pyramid.
Archaeologists have not yet ascertained the function of the chamber, which is not accessible from the outside. In 2017, scientists announced the discovery of another sealed-off corridor, a 30-meter chamber – or about 98 feet – also inside the Pyramid of Khufu.
The corridor, officials said, adding that it was most likely designed to help relieve the weight of the vast structure, which was built as royal burial chambers around 2560 B.C.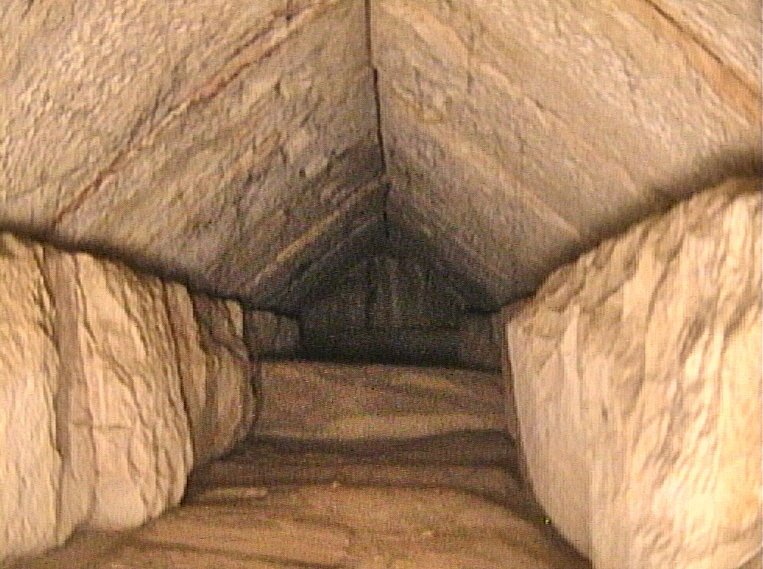 The pyramid, also known as Khufu's Pyramid, was built by Khufu, a 4th Dynasty pharaoh who ruled from 2509 to 2483 B.C., on the Giza plateau outside of Cairo.
"The discovery today tells us there is something important to be discovered soon under that tunnel, which could be the real burial chamber of Khufu," Hawass said.
The most recent find is a part of the global "ScanPyramids" project, which was initiated by Egypt's antiquities ministry in October 2015 and aims to peer inside the enormous structures without using invasive drilling techniques.
Since there is disagreement among experts regarding how the pyramids were built, even relatively small discoveries are of great interest. To increase tourism, a key source of foreign currency for the cash-strapped Middle Eastern nation, authorities frequently publicly tout discoveries.