Archaeological excavations at the site of Oxfordshire County Council's project to build the A40 Science Transit Park and Ride at Eynsham have uncovered an Iron Age settlement and rare Bronze Age artifacts. Loom weights for use on a vertical weight loom were also discovered in the area.
The excavation between Witney and Oxford has uncovered an Early Bronze Age cremation burial of a child that contained a unique eagle-bone pin. The pin had been shaped from the phalanx (toe bone) of a Golden Eagle, making it the only example found in a funerary context in England.
Archaeologists also found evidence of a Middle Iron Age settlement at the site. Features included possible roundhouse buildings, post-built structures, and probable livestock enclosures.
The roundhouses were defined by shallow ring ditches that represent drainage features enclosing a central building, and several pits and postholes were found within the interiors of two of these roundhouses, which would have held structural elements, such as posts for roof support.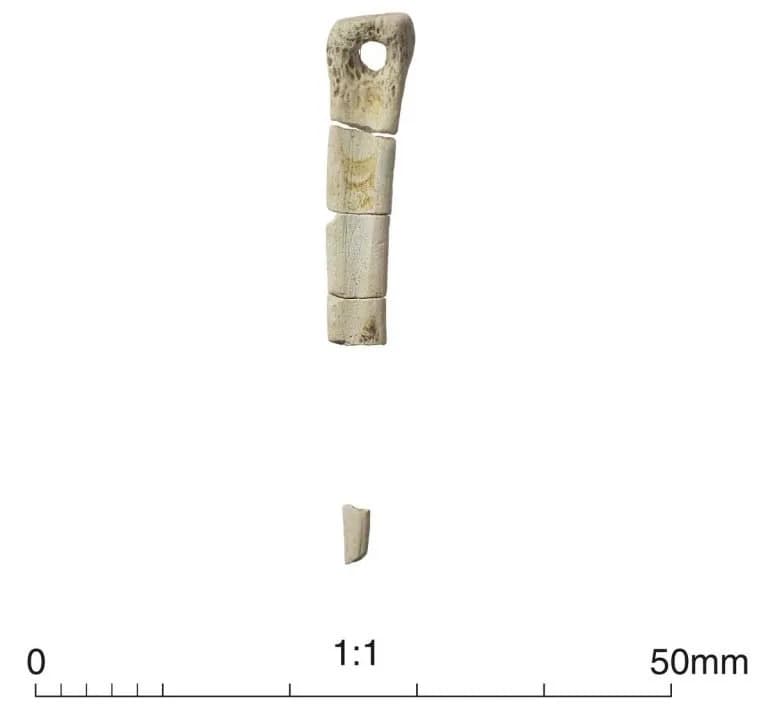 Announcing the result of the excavation, the project manager for Cotswold Archaeology, Jo Barker, said: "Along with a moderate quantity of Iron Age pottery, the site produced a small assemblage of fired clay. Particularly interesting are one near-complete triangular object and fragments of a second, likely of similar form, which was recovered from the postholes associated with two of the roundhouses."
The objects described are loom weights, used on a vertical warp-weighted loom, and suggest that textile manufacture took place here. The discovery sheds light on the organization and use of a small, local Iron Age farmstead, which could have had a focus on textile production.
Councillor Duncan Enright, Oxfordshire County Council's Cabinet Member for Travel and Development Strategy, said: "In an area famous for the Witney Blanket, it is fascinating to find the evidence of textile manufacture going back millennia. Truly West Oxfordshire is the birthplace of the blanket."
Cover Photo: One of the loomweight fragments. Cotswold Archaeology