A Bronze Age sword dating back as far as 1700 B.C.was discovered broken in items in Finland this previous summer season by a person utilizing a metallic detector in his mother and father's again the backyard.
The Satakunta Museum and the Finnish Heritage Company only recently made public the July discovery in the village of Panella in southwestern Finland.
Matti Rintamaa had only purchased his first metal detector two weeks before the sword discovery. He discovered a few tiny bits of metal around two inches long while checking his parents' property. Then he discovered a larger piece and showed a picture of it to a metal-detecting buddy who was more experienced.
The National Board of Antiquities of Finland was contacted, and an archeologist was dispatched to the site, where further fragments of the sword were discovered.
The Satakunta Museum mentioned in an announcement that such discoveries are very uncommon as "lower than 200 Bronze Age bronze objects" have been present in Finland. "A complete of about 25 swords or daggers belonging to the interval have been discovered, two of which have been present in Panella," the assertion mentioned.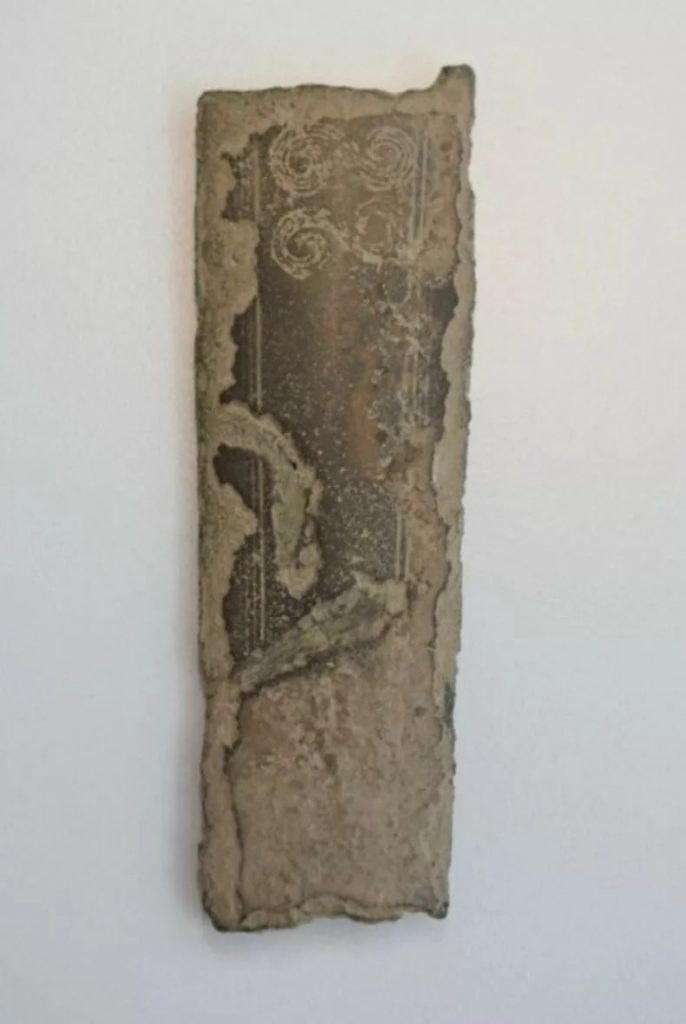 Archeologists believe the sword was moved from its original location during construction work.
Leena Koivisto, an archaeologist of the Satakunta Museum, agrees with this view, "We believe that the sword was a stray find. It was probably originally placed in shallow water. As the sea gradually retreated, the former bay changed to marshland and finally into the field. The sword was covered with layers of peat," she said.
The Nordic Bronze Age lasted from 1700 B.C. to 500 B.C. The scarcity of information about this period in the region has led scientists to agree that the belief system will be the same as Ancient Greece.
The vaguely spirals on the sword are thought to represent the sun. The cult of the sun was an important part of the Scandinavian Bronze Age religion.
Cover Photo: SAMI RANINEN, FINNISH HERITAGE AGENCY/ZENGER NEWS