A report prepared by more than 30 global experts believes that despite the COVID-19 pandemic, archaeological discoveries related to the Silk Road in 2020 are outstanding.
The report, led by the China National Silk Museum's worldwide Silk Road and intercultural interaction research department, was unveiled on Friday at the start of the 2021 Silk Road Week in Hangzhou.
The report is divided into four sections: archaeological finds, exhibits, scholarly papers, and cultural activities related to the Silk Road. In 2020, 42 archaeological finds connected to the Silk Road were made, according to the first category.
The majority of the new accomplishments have been accomplished in China, notably in Xinjiang's historic towns. The year's highlights included the finding of evidence of early silkworm rearing in China's central plains and fresh tomb finds on the Qinghai-Tibet Plateau.
On the same day, as part of the 2021 Silk Road Week festivities, the China National Silk Museum presented an exhibition titled "Creatures: Animals and Plants Along the Silk Road."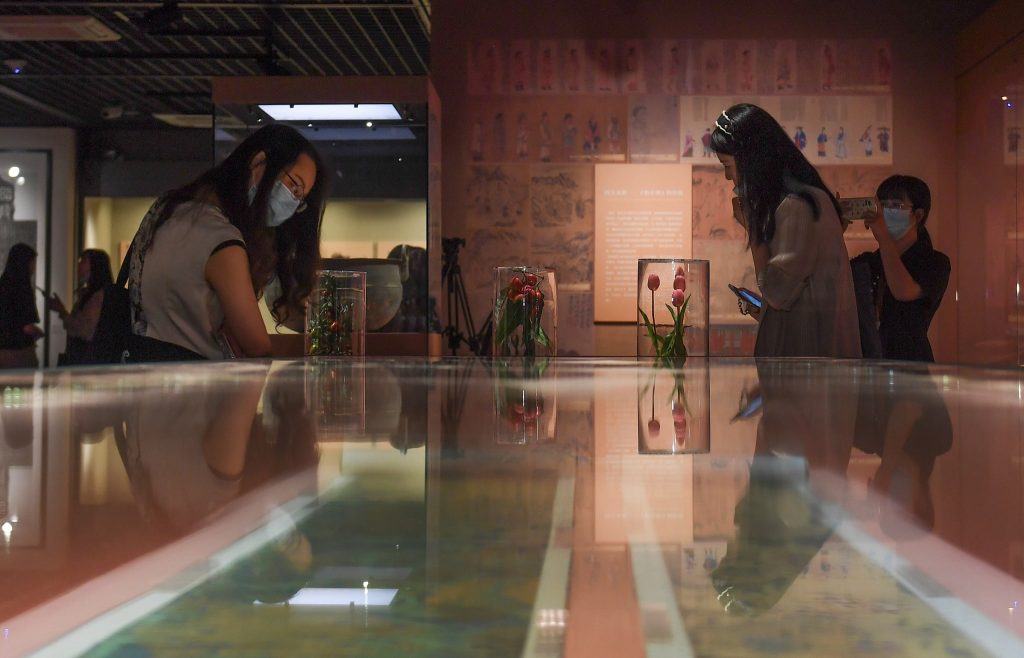 "Before Zhang Qian's journey to the western regions, on the so-called Silk Road, people began to have cultural exchanges and the exchange of animal and plant species were also important ways to communicate," said Zhao Feng, the director of China National Silk Museum at the exhibition. 
"The Han (202 B.C.-220 A.D.) and Tang Dynasties (618-907) were the most significant and frequent periods for the spread of plant and animal species between the East and the West along the Silk Road," Zhao added.

Exchanges and mutual learning have enriched civilizations, said Zhao Shengliang, director of Dunhuang Academy China. "As a major artery of cultural exchange between the East and the West in ancient times, the Silk Road is also of great significance today," said Zhao.
The International Association for the Study of Silk Road Textiles and the Chinese Museums Association's Committee of Museums along the Silk Road resolved in 2019 to organize an annual Silk Road Week to improve the conservation of Silk Road cultural assets. The event runs from June 18 to 24.
Source: CGTN