During excavations in southern Turkey's ancient city of Antiocheia, archaeologists discovered late Roman-era chambers and clay offering vessels.
Antakya, better known in English as Antioch (also officially known as Hatay), was first founded by Seleucus, one of the heirs to Alexander the Great's vast empire around the year 300 BC. The city flourished and under the Romans became incredibly wealthy and influential.
The newly born religion of Christianity began to take root in the city during the Roman period, and it was in Antioch that the term "Christian" was first used to refer to followers of Jesus Christ.
A 12-person team led by the local archaeology museum began excavations around the Church of St. Pierre, a pilgrimage site for many Christians, on October 10 in the province of Hatay.
The excavations team conducts the first excavations of ancient city's residential areas, says the local archeology museum head.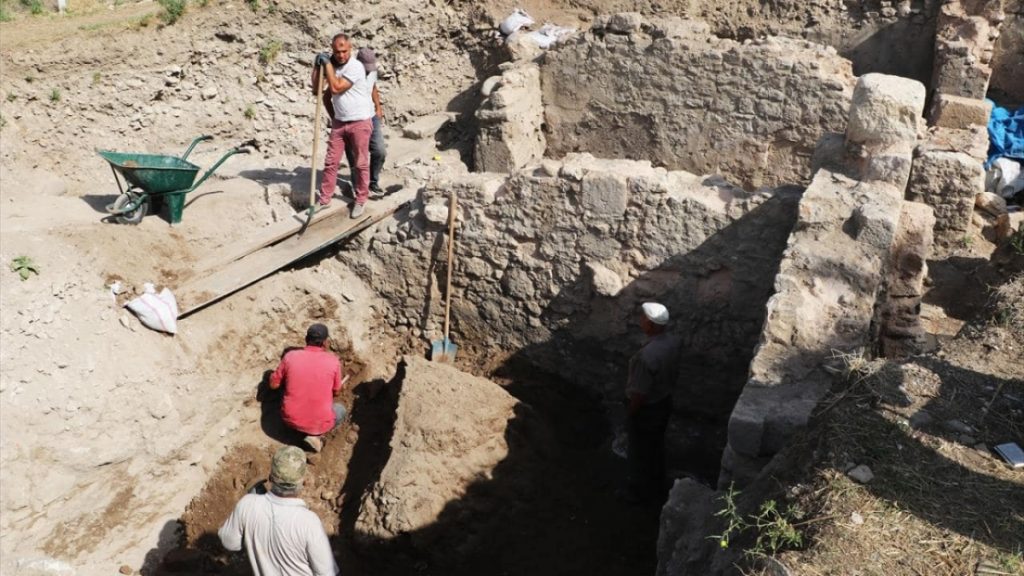 "During the excavations, we found rooms and many offering vessels belonging to the settlement from the late Roman era," said Ayse Ersoy, head of the Hatay Archeology Museum.
Speaking to Anadolu Agency, Ersoy said: "We think that at that time, people who visited the church on pilgrimage bought offering vessels from here, and filled it with holy water in the Church of St. Pierre."
The ancient city was situated on the foothills of Mount Starius, also known as Habib-i Neccar, and the Asi River, including the cave church, carved into the mountainside at the place where St. Pierre first preached, according to UNESCO.
These were the first scientific excavations in the residential areas of Antiocheia, noted Ersoy.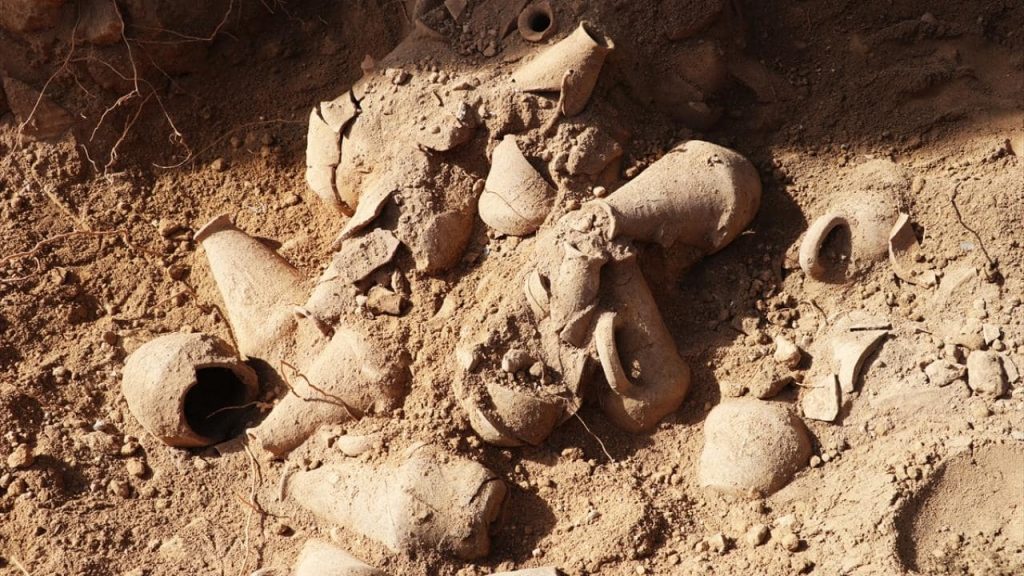 St. Pierre Church
St. Pierre, to whom the church is dedicated, is the founder of the Antakya Church, the archpriest of the first Christian community in the city, and the world's first Pope. The St. Pierre church and its surroundings played an important role in the early Christian period and the spread of the faith.
The cave in which the church was constructed is the place St. Pierre firstly preached. Later it was turned to an official church.
The city of Antakya (Hatay) was one of the first places outside of Palestine where the Christian religion took root, and it is believed that this cave was once owned by St Luke the Evangelist (Gospel writer) and given to the young church in Antioch. According to tradition and two biblical passages (Acts 9:23, Galatians 2:11) it is said that Pierre, a disciple of Jesus himself, established the church here in Antioch which is where the name The Church of St. Pierre comes from. Antakya was also the home of a number of other influential saints from the earliest stages of the Christian faith such as St. Ignatius who was martyred in Rome in 110 AD.