The ancient city of Leptis Magna, as was its name in antiquity, was once one of the most prominent and beautiful cities of the Roman Empire.
Leptis Magna, also spelled Lepcis Magna, is one of the most important archaeological sites in Libya. It is located about 110 km east of Tripoli. It was built by the Phoenicians in the first millennium BC and later became part of the Carthaginian Empire before being absorbed into the Roman Empire in 46 BC.
The natural port at the mouth of the Wadi Labdah aided the city's development as a major trading center. It also served as a market for agricultural products produced in the rich coastland region. It passed to Masinissa's Numidian kingdom in 202 BC, at the end of the Second Punic War, from which it broke away in 111 BC to become an ally of Rome.
Septimus Severus  (reign 193-211 AD), who ascended to the throne of Rome in 193 AD, was born at Leptis Magna and therefore became its patron. He made significant investments in his hometown, converting it into one of Africa's most important Roman cities. The majority of the extant structures at the site are Roman and date from Septimius Severus' era.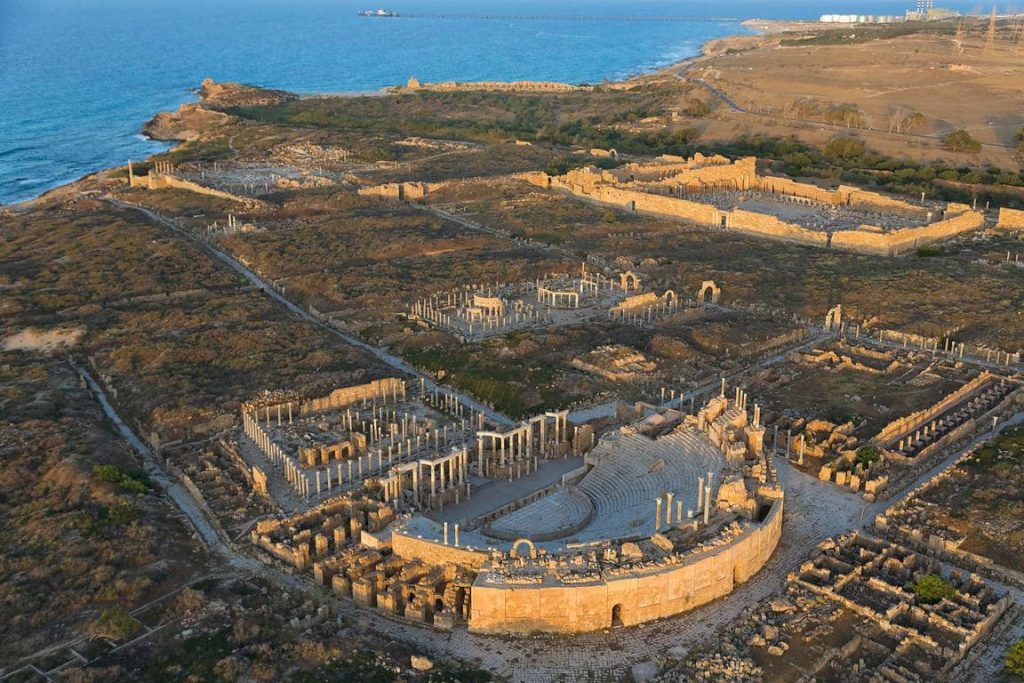 Among the many remains found in Severus' home city, the marketplace, Severan Basilica, the Forum, the Amphitheatre, and the Severan Arch represent the beautiful Amphitheatre (dug into the ground of an old quarry), the colonnaded street, the Severn Forum, decorated with Gorgon heads, the massive Basilica, the Hippodrome, the Hadrian Baths, the Temples of Liber Pater, Hercules, Roma and Augustus, the Tiberio Arch, the Nymphaeum, the Oea Door, and the Palaestra. The existing Arch of Septimius Severus is a replica of the original arch, which has been moved to Tripoli.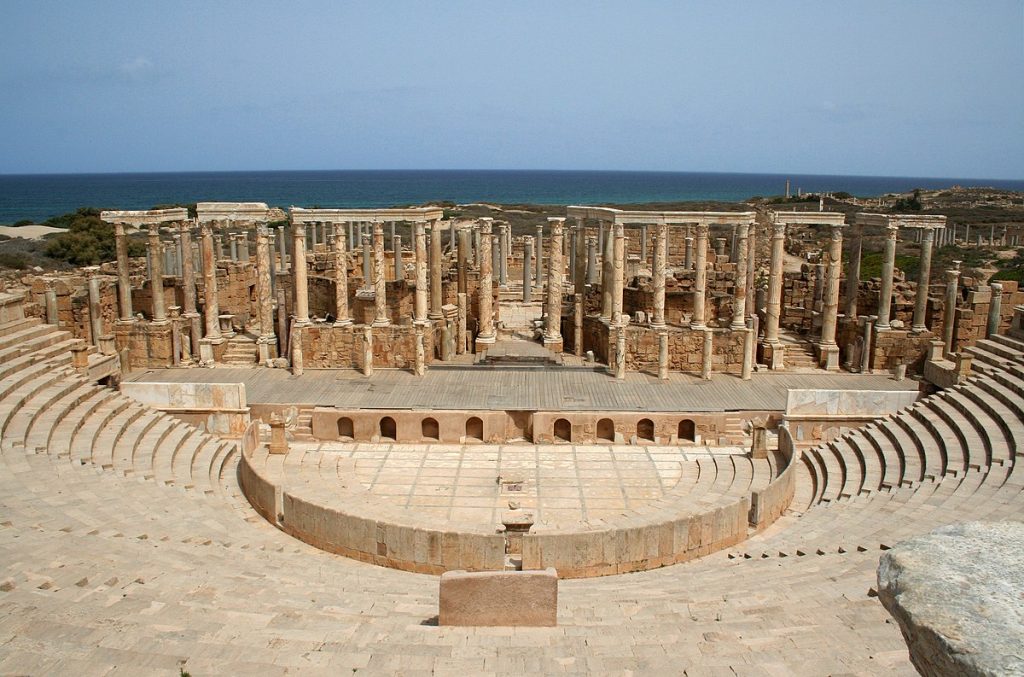 However, Leptis began to fall in the following centuries as a result of rising border instability, culminating in a disastrous incursion in 363, and the Roman Empire's mounting economic troubles. Leptis's role as an urban center effectively ended with the Arab conquest of 642, and it fell into ruin.
Leptis Magna is an important Roman site because it is largely acknowledged as the best-preserved Roman city outside of Italy, and its well-preserved remains give a clear picture as to what a complete Roman city is.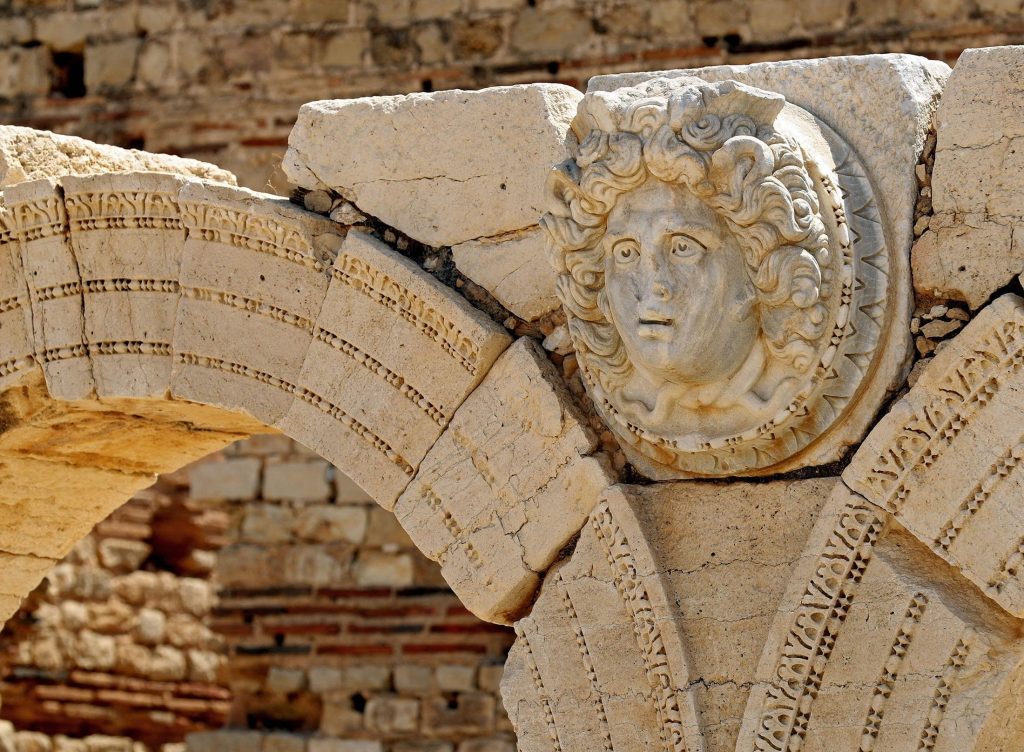 The violence that wracked Libya after the 2011 revolt that toppled dictator Moammar Gadhafi stirred fears for the ancient ruins, prompting United Nations cultural agency UNESCO to place them and four other Libyan sites on a list of global heritage in danger.
But so far, the areas have been mostly spared from the fighting, which has largely paused since an October 2020 cease-fire. Yet it faces other threats: a lack of resources and government support.
This beautiful ancient city needs support to be passed on to future generations. And no visit to Libya is complete without seeing this magnificent Leptis Magna.
The most comprehensive research in the ancient city was conducted by Renato Bartoccini and published in 1958 after 30 years of fieldwork. The 'Mission Archéologique Française en Libye' also did much field work published by André Laronde in 1988, 1994 and 2005. Preliminary surveys were undertaken by the Universita Roma Tre between 1998 and 2007 (published by Luisa Musso et al. in 2010) and by the Universities of Oxford and Leicester in 2010 (published by Katia Schörle and Victoria Leitch in 2012). An underwater survey was performed by Carlo Beltrame in 2009 and published in 2012. (Researchers and publication information are to quote from Ancient Ports Antiques.)