Through remote sensing analysis, archaeologists have identified three new Roman fortified camps throughout northern Arabia.
Their study, released today in the journal Antiquity, reports that the discovery might be proof of an unrecorded military expedition that crossed southeast Jordan and entered Saudi Arabia.
The newly discovered camps run in a straight line toward Dûmat al-Jandal, which is now Saudi Arabia but was once a settlement in the Nabataean kingdom's east.
The research team believes that the camps, which were discovered using satellite images, may have been a component of a previously unrecognized Roman military campaign connected to the Roman conquest of the Nabataean Kingdom in AD 106 CE, a civilization centered on the renowned city of Petra.
Dr Michael Fradley, who led the research and first identified the camps on Google Earth said to BBC:
"We are almost certain they were built by the Roman army, given the typical playing card shape of the enclosures with opposing entrances along each side.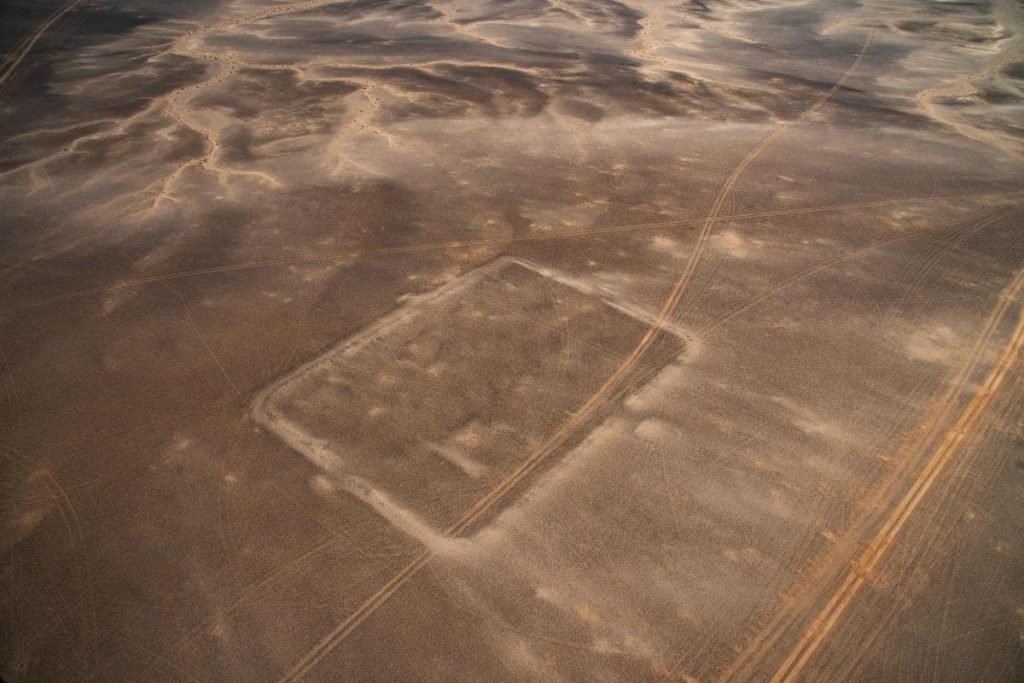 "The only notable difference between them is that the westernmost camp is significantly larger than the two camps to the east."
Dr. Mike Bishop, an expert on the Roman military, said to BBC: "These camps are a spectacular new find and an important new insight into Roman campaigning in Arabia.
"Roman forts and fortresses show how Rome held a province, but temporary camps reveal how they acquired it in the first place."
Dr. Fradley added that the preservation of the camps was "remarkable", particularly as they may have only been used for a matter of days or weeks.
The team hypothesizes that, given the distance of 37 to 44 km between each camp, it was too far for infantry to travel in a single day and that the forts were instead constructed by a cavalry unit that could traverse such desolate terrain in that time, perhaps on camels.
There is also a suggestion that another camp may have been situated farther west at the later Umayyad fort and well station at Bayir based on the distance between the camps.
Cover Photo: APAAME