Israeli experts have created a program to translate an ancient language that is difficult to decipher, allowing automatic and accurate translation from cuneiform characters into English.
Researchers at Tel Aviv University (TAU) and Ariel University have developed an artificial intelligence model that can automatically translate Akkadian text written in cuneiform into English.
Experts in Assyriology have spent years studying cuneiform, one of the earliest known writing systems, in order to comprehend ancient Mesopotamian texts.
Dr. Shai Gordin of Ariel University and Dr. Gai Gutherz, Dr. Jonathan Berant, and Dr. Omer Levy of TAU trained two versions of the AI model – one that translates Akkadian from representations of cuneiform signs in Latin script and another that translates from unicode representations of the signs.
With a score of 37.47 on the Best Bilingual Evaluation Understudy 4 (BLEU4), the first version—which uses Latin transliteration—produced better results in this study. This means that the model can produce translations that are on par with those produced by an average machine translation from one modern language to another. Given that there is a cultural gap of more than 2,000 years in translating ancient Akkadian, this is a noteworthy accomplishment.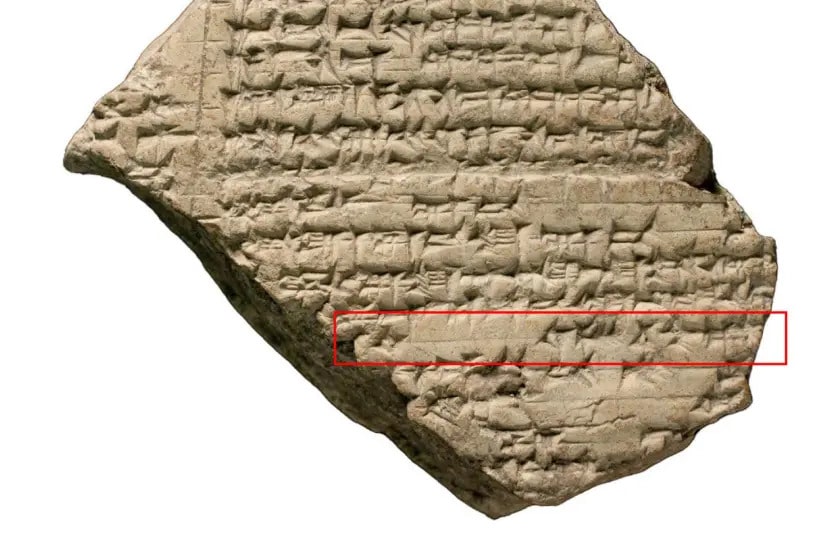 Researchers' findings were published in the journal PNAS Nexus. This new technology has the potential to revolutionize the study of ancient history by making it more accessible and open to a wider audience. In 2020, the same group of researchers created an AI model called "the Babylonian Engine." The contemporary model is supposedly a better and reworked version of it.
Historians note that hundreds of thousands of clay tablets from ancient Mesopotamia, written in cuneiform, have been found by archaeologists, far more than can be translated by the limited number of experts who can read them.
Assyria was named after the god Ashur, the highest in the Assyrian pantheon. It was located in the Mesopotamian Plain (modern-day Iraq). Assyria conquered the northern part of what is now Israel in 721 BC, capturing the Ten Tribes. These Jewish exiles coexisted with the Assyrians and used cuneiform writing."
https://doi.org/10.1093/pnasnexus/pgad096
Cover Photo: Akkadian language inscription on the obelisk of Manishtushu-Wikipedia