Archaeologists working in Egypt's Saqqara region have unearthed a 16-meter-long ancient papyrus for the first time in a century.
Saqqara is a vast necropolis of the ancient Egyptian capital Memphis, a UNESCO World Heritage site home to more than a dozen pyramids, animal burial sites, and ancient Coptic Christian monasteries.
Scientists initially believed the ancient scroll measured only nine meters, but after it had been fully restored and translated, it became clear that it actually measured 16 meters!
Mostafa Waziri, Secretary General of the Supreme Council of Antiquities announced last Monday night during Archaeologists' day the finding of the papyrus. The Egypt Ministry of Tourism and Antiquities celebrates the Egyptian Archaeologists' Day on January 14th.
Waziri added that the papyrus was restored in the restoration laboratory of the Egyptian Museum in Tahrir, and has been dubbed the "Waziri Papyrus".
This papyrus is the first one ever to be discovered by an Egyptian and is named after an Egyptian.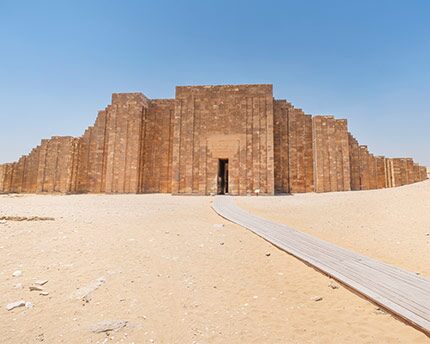 The papyrus, which contains texts from the Pharaonic Book of the Dead, was discovered inside one of 250 caskets at the Saqqara site. The Book of the Dead is a funerary text from ancient Egypt that contains declarations and spells to aid the deceased in their afterlife.
The book consists of funerary texts and dates back to 50 BCE!
Waziri added that the papyrus, which will be presented at the opening of the Grand Egyptian Museum, is currently being translated from Hierarchical to Hieroglyphics to Arabic.
The discovery of a 16-meter-long papyrus containing Book of the Dead spells could shed new light on ancient Egyptian beliefs about the transition to another realm.
Cover Photo: This is not the discovered papyrus, just an illustration of what it may look like!