Researchers discovered a Roman road submerged in the Venice Lagoon. The finding suggests that substantial communities may have existed in the Venice Lagoon centuries before the fifth-century foundation of Venice.
Large parts of the Venice Lagoon that are now underwater were accessible by land during the Roman period. Although Roman artifacts have been unearthed in the lagoon and rivers, the extent of human occupation in the lagoon throughout Roman times remains unknown.
The project's researchers used sonar to survey the lagoon floor and identified 12 archaeological structures oriented in a northeasterly orientation covering 1140 meters.
The structure was discovered in the Treporti Channel, a section of the lagoon. The structures ranged in height from 2.7 meters to 52.7 meters. Previous studies in the channel revealed stones that resembled paving stones used by Romans during road building, suggesting that the structures are aligned along a Roman road.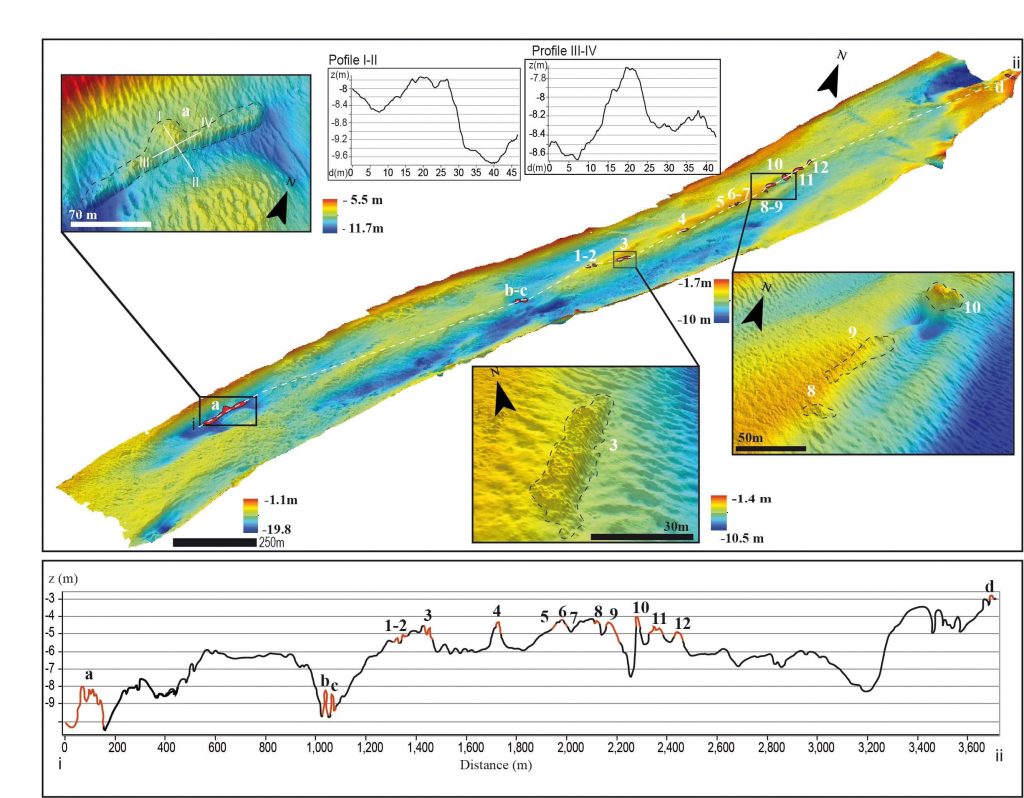 In the Treporti Channel, researchers uncovered four more structures that are four meters tall and 134.8 meters long. The largest of those is considered to be a probable port building, maybe a dock, based on its size and similarities to structures identified in other regions. According to prior modeling and geological data, the road was built on a sandy ridge that was above sea level during the Roman era but is now buried in the lagoon.
The discoveries, according to the researchers, indicate that a permanent colony existed in the Treporti Channel during the Roman era. The team also believes the route was part of a larger network of Roman highways in the Italian Veneto Region.