Underwater archaeologists from the Soprintendenza del Mare Regione Siciliana, RPM Nautical Foundation, and the Society for the Documentation of Submerged Sites (SDSS), two bronze warships rams and military equipment were unearthed at the site of the Battle of the Egadi Islands (241 BC).
The Battle of the Egadi Islands (also known as the Battle of the Aegates) took place on March 10, 241 B.C., off the western coast of the island of Sicily, between the ancient Roman and Carthaginian naval fleets. The fight between the two fleets comprised over 500 ships and resulted in a resounding Roman victory. It was also the final battle of the 23-year-long First Punic War.
The Roman triumph not only gave Rome its first foreign territory (Sicily) and dominance of the Central Mediterranean, but it also laid the stage for two Punic Wars to follow.
Two bronze warship rams were discovered during the 2021 season, increasing the total number of bronze warship rams discovered to 25. Only two warship rams were known to have survived from Antiquity prior to this study, putting these maritime armaments among the most uncommon items that have survived from ancient Mediterranean civilization.
 Hundreds of lead slinger bullets, employed as fatal projectiles in warfare, many bronze helmets and cheek-pieces, and Roman and Hellenistic Greek coins were discovered during this year's campaign.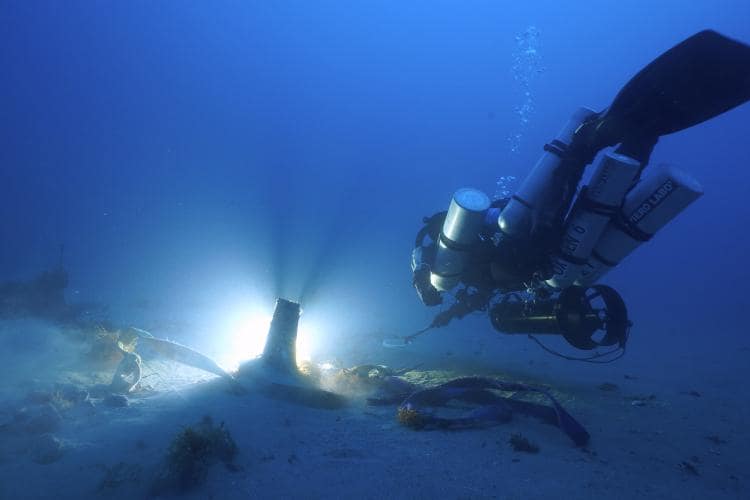 The research also discovered a massive merchant shipwreck in the same location, shipping amphorae made in Lusitania (modern Portugal) and Baetica (Spain) in the first half of the fourth century AD.
Ongoing underwater studies of the combat site are being carried out from the Hercules research vessel, which is equipped with an autonomous underwater vehicle (AUV) to map the seafloor and a remotely operated vehicle (ROV) to investigate submerged objects. The survey area is 270 km2, with the main fighting area spanning 12 km2.
The bronze rams and armor were the pinnacles of technology at the time of their creation, revealing information about Roman and Carthaginian capabilities in the mid-3rd century BC.
Dr. Peter Campbell (RPMNF/Cranfield University) remarked regarding the year's discoveries, "This season's discoveries provide a rare glimpse into life and death during the 3rd century BC. The results also speak to the value of collaborative research when working in the challenging environment of great depth and a site of this enormous scale."
Cover Photo: The 200kg bronze battering rams were used to destroy Carthaginian ships. RPM NAUTICAL FOUNDATION