A funerary altar indicating the location of the remains of Valeria, a 13-year-old girl who died in the 2nd century AD, has been discovered during archaeological excavations carried out in Rome, according to what was reported by the city's Special Archeology Superintendence.
The finding occurred as part of the excavations in the east of the Italian capital, which was part of the necropolis of the old Via Latina. This was formerly one of Antigua Rome's principal roadways, connecting the center city to the south by a 200-kilometer road.
The findings, two meters below the current Luigi Tosti street in Rome included a funerary altar that was in perfect condition. The construction, made of white marble, had the inscription: "Valeria PF Laeta vixit annis XIII m VII", which was translated as "Valeria Laeta daughter of P(ublio) lived 13 years and 7 months".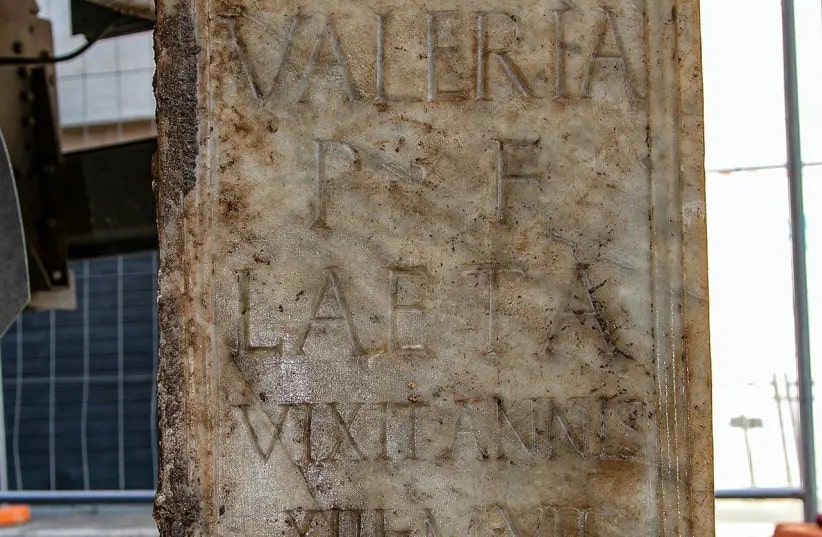 The funerary building of 3 by 4 meters and walls of about 80 centimeters, in which urns embedded in the walls were observed, was built in tufa, a light, and porous limestone. The walls, in addition, were covered in plaster painted with red and yellow colors to emulate marble slabs.
Found 6.5 feet below road level, the altar is carved out of white marble. It is topped with a bas relief of two songbirds on each side of a bunch of grapes or fruit basket. Stylized half acanthus leaves bracket the pediment.
Songbirds and fruits symbolized bounty and abundance and were common motifs in Greco-Roman funerary art, referencing the real garlands that would be draped on the exterior walls of temples and altars.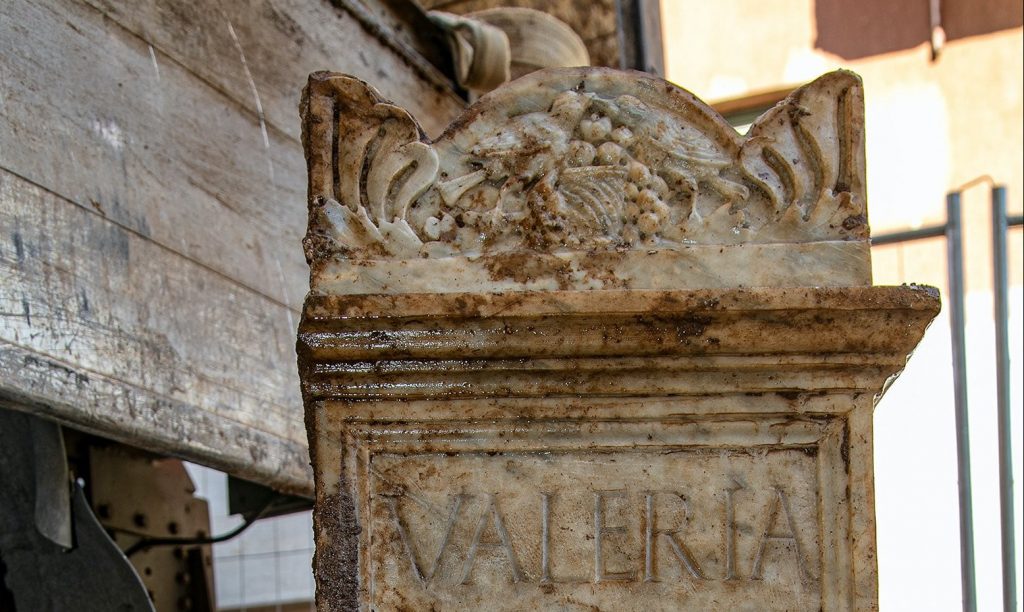 Although the altar was beautifully preserved, the funeral structure was completely collapsed, therefore the researchers cannot rule out the possibility that it was damaged during the 1930s urbanization projects in this area of the city.
However, fragments of a white marble sarcophagus were found near the altar. One of the pieces discovered features a bas-relief portraying a hunting scene with a hunter on horseback and a lioness.
The excavation was overseen by the Special Superintendency of Rome, directed by Daniela Porro, with the scientific direction of Angelina De Laurenzi, and conducted by the Fabio Turchetta Archeo Society.