In the ancient city of Kelenderis in Mersin, located in the south of Turkey, the statue of the 3-headed goddess Hecate, which is evaluated to be 2300 years old, and ceramics belonging to the Hellenistic period were unearthed.
The ancient city of Kelenderis is located at the Mediterranean coast of Turkey in modern town of Aydincik, which is in the province of Mersin.
In the ancient city of Kelenderis, the excavation and restoration/conservation works started in 1987 continue uninterruptedly. There have been exciting developments in the studies carried out this year under the coordination of the Ministry of Culture and Tourism and Batman University.
Head of the excavation, Associate Professor Mahmut Aydın, stated that the Roman period floors were unearthed in this season's excavations and that they found a large amount of Hellenistic ceramics in these floor fillings.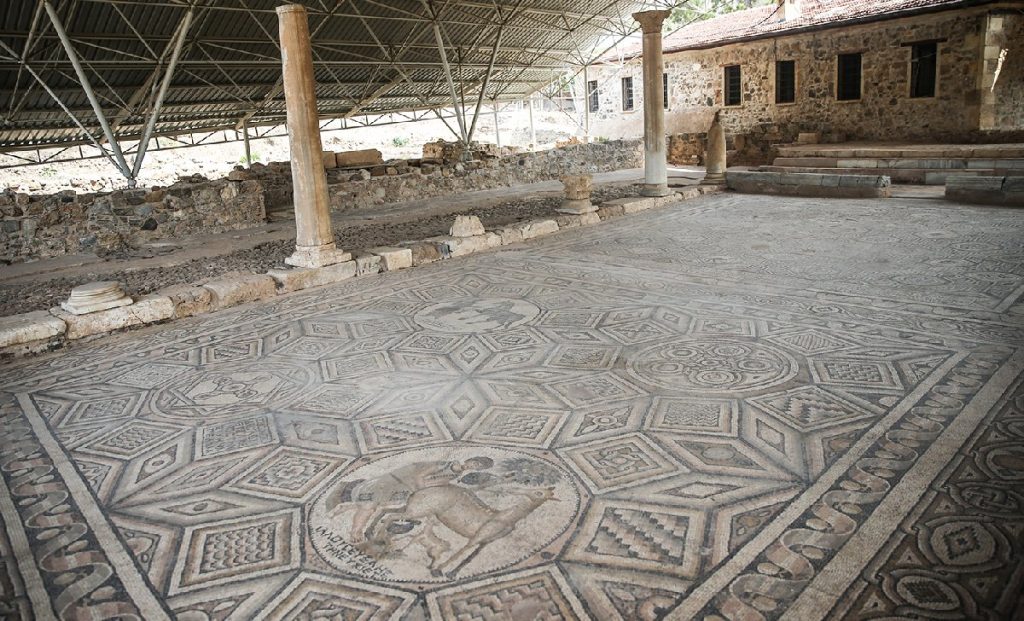 Statue depicts three similar figures of Goddess Hecate joined together and facing in different directions. This is because these statues were used at Crossroads. These statues, which are few in number, were placed on pedestals, where the directions were inscribed. Hecate statues also marked boundaries.
Stating that the Hecate figurine was found in the underfloor fillings behind the odeon, Aydın continued as follows: "The 3-headed Hecate figurine was found in the layer where the ceramics were found. The figurine is about 20 centimeters."
"Looking at the connection between the goddess Hecate and Kelenderis, we know that there is a Hecate temple in the ancient city of Lagina in Muğla, and an inscription found there indicates that Kelenderis is among the cities that participate in competitions held every five years in honor of Hecate. Furthermore, Kelenderis is also among the cities that show respect for the sacred area of Hecate and pledge not to attack it. Therefore, the discovery of the Hecate figurine in this excavation site is meaningful.  We evaluate that the work is 2300-2400 years old and belongs to the Hellenistic period."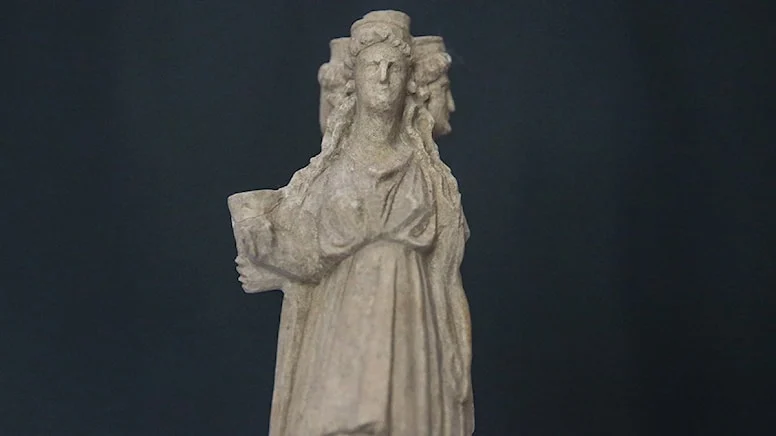 In ancient Greece, Hecate was venerated as a goddess of the underworld, capable of both good and evil. She was associated with magic, witchcraft, the moon, and creatures of the night such as ghosts. Her face was also depicted on doorways.
The work will be delivered to the Silifke Museum after its examination.