Archaeologists discovered a 4,000-year-old sanctuary during excavations of the model industrial estate in the town of Tiel, located 72 kilometers from the Hague in the Netherlands.
The sanctuary is made up of a number of raised mounds, the largest of which has a diameter of 20 meters. It also has a shallow ditch with a number of passage openings that line up with the sun on the summer and winter solstices.
For 800 years, the site was used for sacrificial festivals, rituals, and celebrations. People also buried their dead there.
The site was excavated in 2017, but its significance has only now become clear. The complex, which covers an area of about four football fields, is described as a unique discovery.
"What a spectacular archaeological discovery! Archaeologists have found a 4,000-year-old religious sanctuary on an industrial site. This is the first time a site like this has been discovered in the Netherlands," the town of Tiel said on its Facebook page.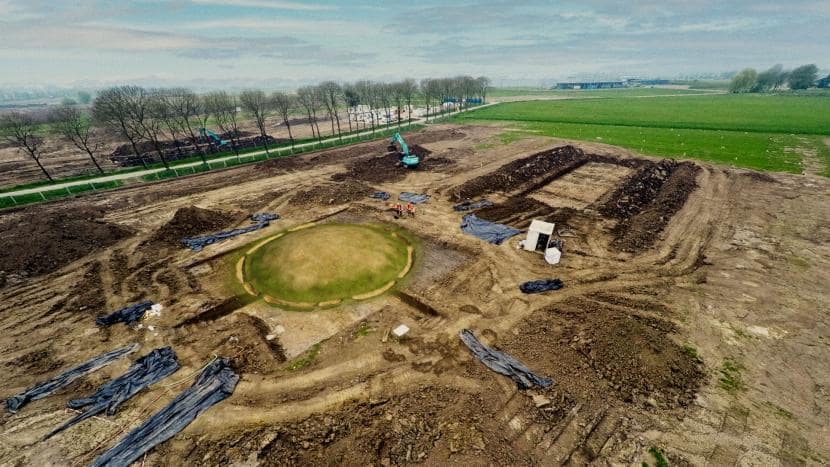 According to the researchers: "The sanctuary must have been a highly significant place where people kept track of special days in the year, performed rituals and buried their dead. Rows of poles stood along pathways used for processions."
The researchers excavated a total of about one million objects, including a 1,000-year-old glass bead. The oldest objects were estimated to date back to 2,500 B.C.
"This bead traveled a distance of some 5,000 kilometers, four millennia ago," said chief researcher Cristian van der Linde.
"Glass was not made here, so the bead must have been a spectacular item as for people then it was an unknown material," added Stijn Arnoldussen, professor at the University of Groningen.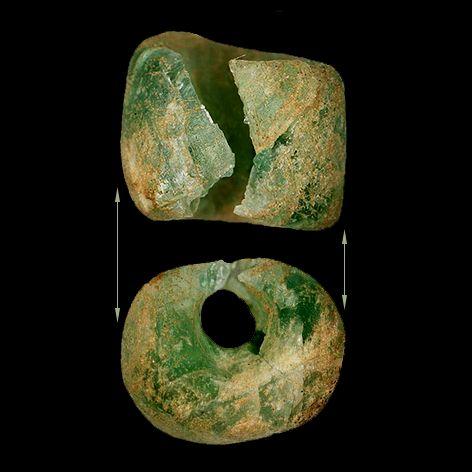 In the vicinity of the sanctuary are numerous burial mounds, in which archaeologists have found the remains of more than 80 individuals either as cremated burials or inhumation burials. The largest of these mounds contained the remains of men, women, and a large concentration of children.
The largest mound is said to have functioned as a solar calendar. On the shortest and longest day of the year, the sun's rays could shine directly onto the mound through special notches in the ditch. Excavations also found ritual offerings of animal skeletons, human skulls, and a bronze spearhead, which were deposited in the openings at the precise spot where the sun shone during the solstices.
Beginning Friday, some of the discoveries will be on display at a local museum. Others will be displayed at the National Museum of Antiquities in Leiden, close to The Hague.
Cover Photo: Alexander van de Bunt