The Glacier archaeologists found a 1300-year-old arrow from the Norwegian Iron Age during a research project on the Langfonne ice patch in the Jotunheimen Mountains in Norway.
In the past twenty years, Langfonne has dramatically retreated. Its current size is less than 30% of what it was 20 years ago. The retreat is evident from the surroundings. The ice is surrounded by bedrock devoid of lichen and moss and is a light gray color. Three distinct ice patches have formed from the split ice. Only 10% of the Little Ice Age's maximum ice cover remains at Langfonne today (AD 1450-1920). The melting of Langfonne is a part of a much larger global warming-related pattern of retreating mountain glaciers that includes glaciers in Norway and other countries.
However, the Langfonne ice patch is the ice site in the world with the most arrows.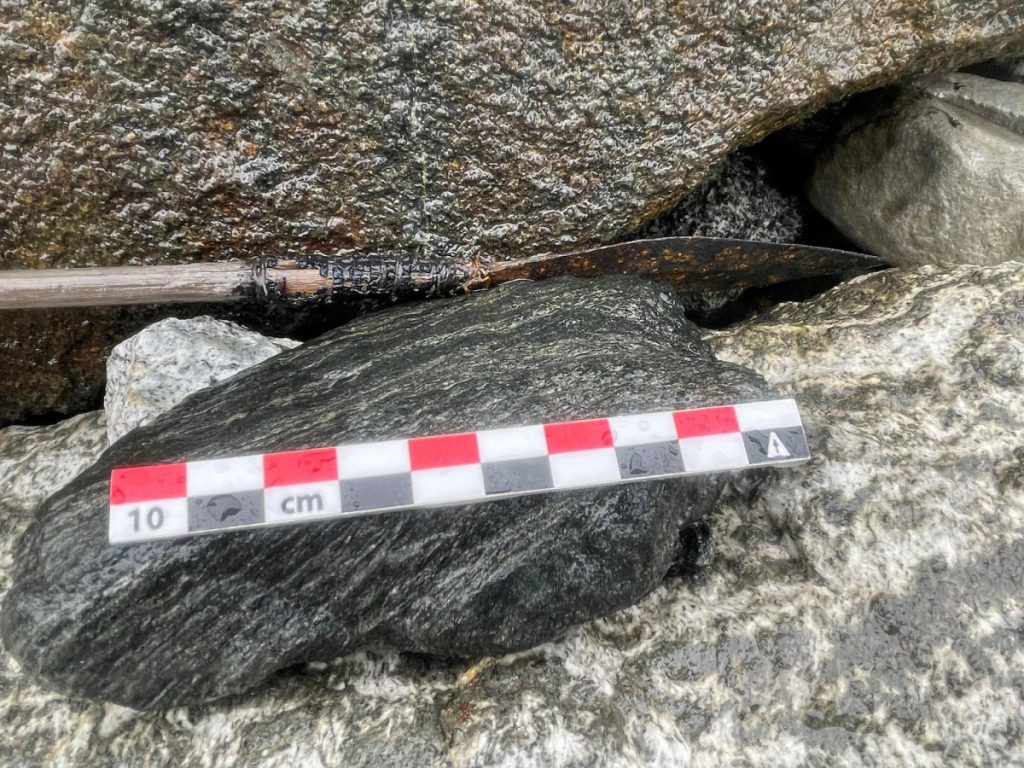 The arrow was discovered in a collection of broken rock fragments between larger stones on the lower edge of the icefield.
The team believes that the arrow was lost and deposited downslope by meltwater and that it has since been exposed several times by melting ice over the centuries.
This is indicated by the lack of fletching, the fin-shaped aerodynamic stabilization normally made from feathers or bark. Evidence of sinew and tar has also been identified, but this survives in a poor state of preservation. The arrow is tapered towards the end and the nock has been thickened for engaging with a bowstring. The remains of the tar would have glued the fletching to the shaft, while imprints of the thread securing the fletching are still visible.
In recent years, the team has found numerous arrows in the region during the Late Neolithic (2400-1750 BC) and especially during the Late Iron Age (AD 550-1050).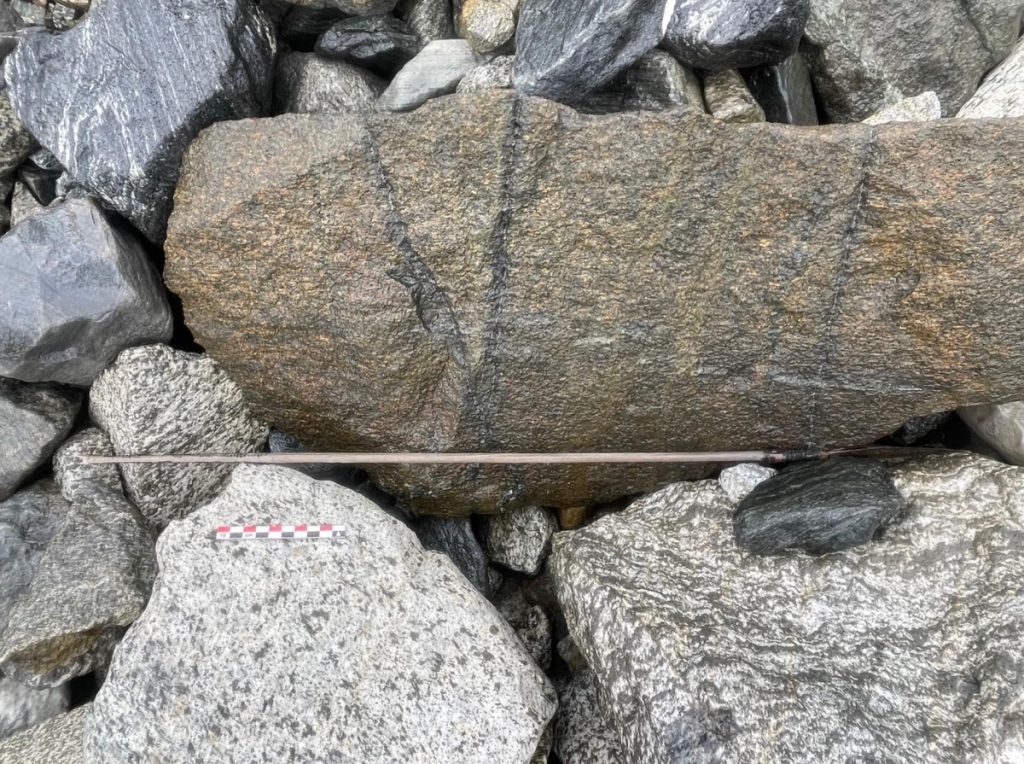 The team found another arrow earlier this year in the Jotunheimen mountains which dates from around 1,700 years ago. This arrow was found complete with its iron arrowhead, sinew wrappings, and aerodynamic feather fletching.
The project also discovered the best-preserved example of prehistoric skis, a Bronze Age shoe, and a lost Viking settlement containing sleds, dead animals, clothing, and household items in melting ice patches.
On their Facebook page, you can keep up with the project's development and updates.