Archaeological excavations in the ancient city of Knidos connected to Datça District of Muğla province in western Turkey have unearthed four inscriptions made of marble and limestone from the Umayyad period.
Selçuk University is conducting the excavations on behalf of the Ministry of Culture and Tourism, the Turkish Historical Society, and the General Directorate of Cultural Heritage and Museums.
Archaeologists date the city back to the first half of 2000 B.C. The city was home to a medical school and physicians famous in the ancient world. The Umayyads ruled the city between A.D. 685 and 711.
It has been determined that the names of tribes that would participate in the Umayyad expedition to Istanbul, as well as commanders and administrators, are written on the four inscriptions found during the excavations.
Excavation Director Professor Ertekin Doksanaltı said that excavations have been carried out since 2016 in the ancient city of Knidos within the framework of the 12-month excavation project of the Culture and Tourism Ministry.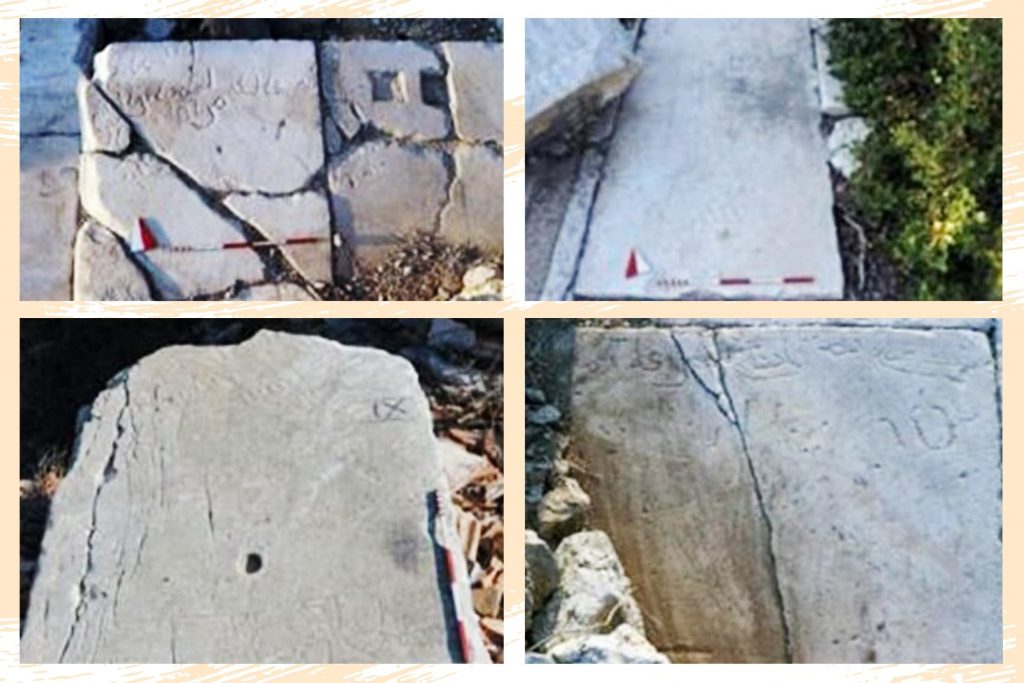 " Four new Umayyad inscriptions were unearthed during the archaeological excavations. These inscriptions, which are the largest remains of early Islam in Western Anatolia, contain names of tribes, commanders, and rulers who participated in two of the three expeditions organized by the Umayyads to Istanbul. Knidos, which offers many new data from the ancient period, showed how important it can be in terms of Islamic historiography with its data that will shed light on the early periods of Islam," Doksanaltı said.
The inscriptions range in size from 15 centimeters (6 inches) to around 1 meter (3.2 feet).
Knidos was an important cultural and political center by the 5th century BC and, with its large natural harbors, the city was also an ancient trading hub. The city was famed for its association with Aphrodite and for its famous statue of the goddess, sculpted by the renowned classical sculptor Praxiteles of Athens.
Other ruins found at Knidos include temples to Apollo, Dionysus, and Aphrodite, ancient theatres, the agora, and the remains of Byzantine-era churches.