Researchers believe that Tel Lachish pottery is the oldest of its kind found in the region, and could explain how the writing system reached the Levant from Egypt.
Archaeologists discovered 3,500-year-old alphabetic inscriptions during excavations in the ancient town of Tel Lachish in Canaan. Researchers say pottery sherd is the oldest alphabetic writing in the area.
They described this discovery as a "missing link" in the history of early alphabetical writing in the Southern Levant, a writing system to which most, if not all, alphabets can be traced.
The clay fragment, measuring just 40 millimeters by 35 millimeters, is said to have been part of a milk bowl imported from Cyprus, according to an article published in the journal Antiquity on Thursday.
While the text was hard to read on the little sherd and it was unclear which side to read it from, the researchers found that the first three letters could spell 'bd'  for slave or part of a common Semitic personal name. The second line could read nophet, meaning honey or nectar in Hebrew, or part of an unknown name if read from the opposite direction.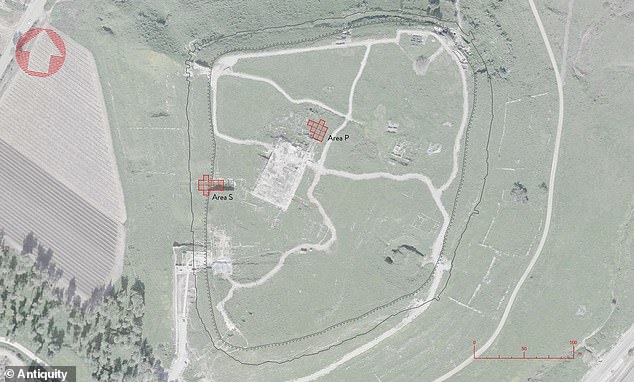 The researchers concluded that the inscription helped contextualize the spread of the early alphabet in the Levant and proved that it developed independently and also developed long before Egypt ruled the region. 
'This sherd is one of the earliest examples of early alphabetic writing found in Israel,' said Dr. Felix Höflmayer from the Austrian Academy of Sciences and lead author of the research. (Dailymail)
'Its mere presence leads us to rethink the emergence and the proliferation of the early alphabet in the Near East.