Polish archaeologists have discovered a tomb complex near the ancient port of Berenice Troglodytica in Egypt.
Archaeologists from the University of Warsaw's Centre of Mediterranean Archaeology discovered a tomb complex with seven remains buried in different strata. The graves, which originate from roughly 1500 years ago, were positioned with the lower limbs resting on the chest.
PAP research leader of the University of Warsaw, Center for Mediterranean Archeology, Dr. Mariusz Gwiazda, "This is not a natural position. In order to achieve it, the deceased had to be bound with ropes or tied with cloth," he said.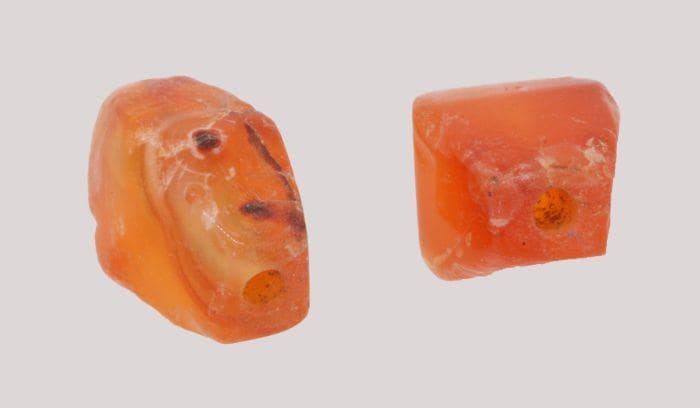 Dr. Gwiazda stated that in the 2nd century, Agatarchides of Cnidus described the funerary customs of the tribes of the Eastern Desert and that strings were tied around the neck and legs of the deceased so that the body would assume a crouching position. -Maybe it was similar in this case.
Archaeologists could not yet detect whether the bodies were left all at once or added to the tomb from time to time.
The artifacts found within the tomb indicate that the graves were of an elite class and were buried with imported beads composed of onyx (a silicate mineral chalcedony) and carnelian (a brownish-red mineral) from Pakistan, India, and possibly Indonesia. In addition, the researchers unearthed ivory rings, earrings, and bracelets made of silver. The rings are in the style known from the Egypt-Sudan border.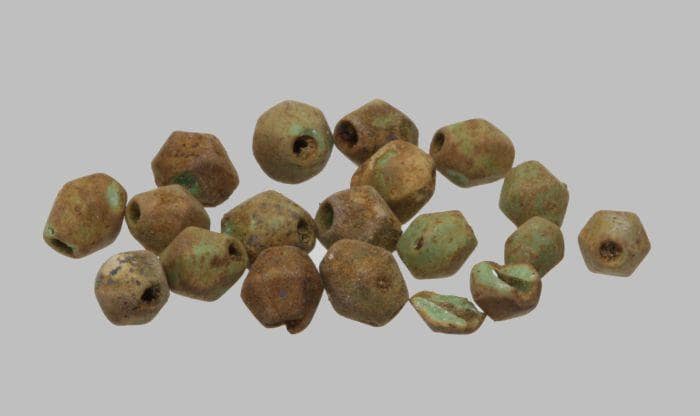 Berenice was inhabited from the 4th to 6th centuries AD by the Blemians, who became independent from the power of other Mediterranean empires. They were a little-known, nomadic Nubian tribe living in the mountainous Eastern Desert. However, at the time in question, it controlled the area east of the Nile from present-day Ethiopia to Berenice. The authorities ruled the city and prospered through their participation in trade between the Byzantines and the communities living in the Indian Ocean region.
Excavations also revealed evidence of ancient funeral rituals by the discovery of a platform and animal remains likely used for sacrifices. On the platform were bowls used for offerings and several amphorae placed upside down that were emptied during ritual practices.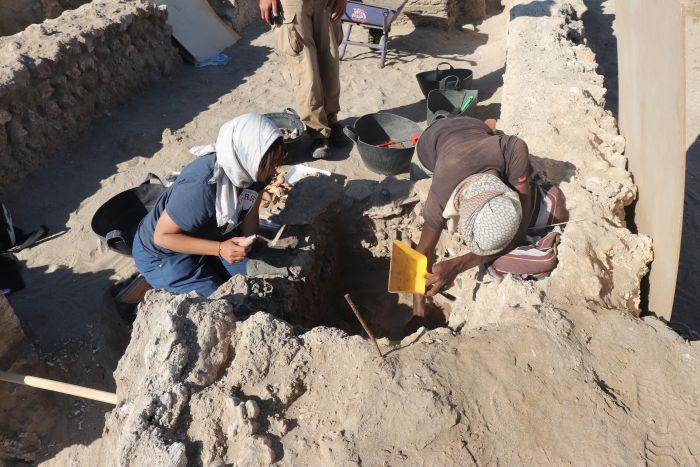 For many years, archaeologists have been studying the Hellenistic, Roman, and later ruins of the city in Berenice. So far, no more extensive research has been done on human cemeteries from these periods.
Hundreds of animal skeletons found in Berenice harbor in 2011 made researchers think that this place was used as a pet cemetery. The site, located in the ancient Roman port of Berenice, was found 11 years ago, but its purpose was mysterious. In 2021 a detailed excavation in Berenice has uncovered the burials of nearly 600 cats and dogs, along with the strongest evidence yet that these animals were prized pets. First pet cemetery.
Cover Photo: View of the investigated tomb. Photo: Dr. Mariusz Gwiazda