A massive spiral encompassing 100,000 square meters unearthed in the Indian desert may be the greatest drawing ever drawn.
The Thar Desert, also known as the Great Indian Desert, is a component of India's national heritage. It is located in the western state of Rajasthan and covers an area of 77,220 square miles  (200,000 square kilometers). Two independent researchers from France meticulously surveyed the desert using Google Earth and drones, resulting in the identification of eight Thar Desert geoglyph locations in the Jaisalmer area.
The geoglyphs were seen on Google Earth by Carlo and Yohann Oetheimer, a father-son research team.
The Nazca geoglyphs in Peru are the most famous geoglyphs and contain figures of animals and plants engraved on a 380 square mile field of desert sand dating back to at least 500 BCE.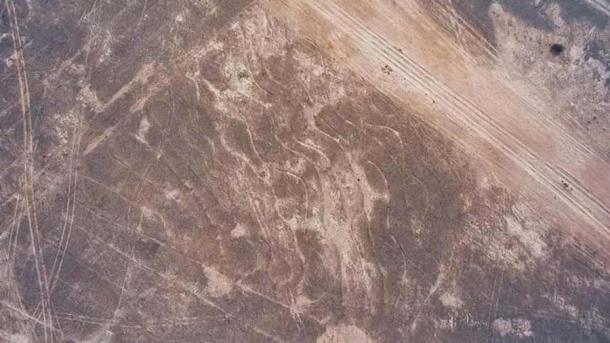 While the geoglyphs in South America are more numerous (up to 300 characters) and span a bigger area, a line in India is substantially larger than any Nazca line. The Thar Desert covers an area of 100,000 square meters, easily surpassing all prior records.
The lines form four separate symbols, which were constructed by scraping sand and silt near the town of Boha, with the longest single symbol being 2,374ft long and 650ft broad and consisting of a single seven and a half mile line spiraling inwards.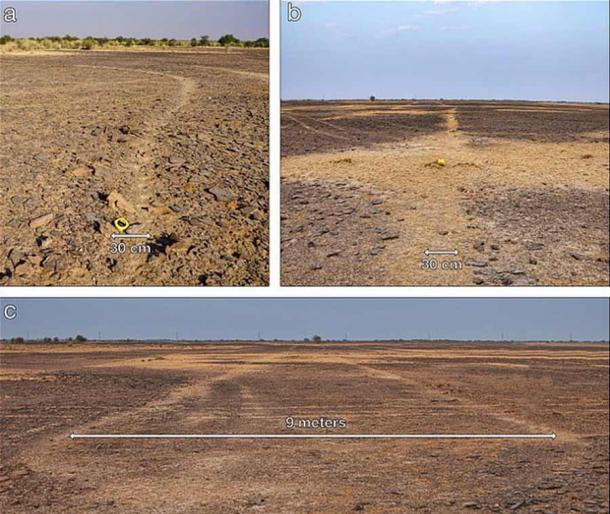 The study authors wrote in their paper: 'Three memorial stones positioned at key points, give evidence that planimetric knowledge has been used to create this elaborate design'
Despite the work being carried out by independent, researchers, 'the report is convincing,' says Daniela Valenzuela from the University of Tarapaca in Chile.
Although they are fascinating due to their massive size, the Thar Desert geoglyphs are barely 150 years old and may be related to the Hindu memorial stones that surround them, however, their function and purpose remain unknown.