An excavation team has discovered the exact location of Saint Nicholas' tomb, also known as "Santa Claus," as well as the floor on which he walked, inside the St. Nicholas Church in Antalya's southern province's Demre district.
"This is a very important discovery that will add to the value of the church," said Prof. Dr. Osman Eravşar, the head of the provincial cultural heritage preservation board in Antalya, told Demirören News Agency.
The Antalya Cultural Heritage Preservation Regional Board determined that the upper opening of the dome in the church of St. Nicholas (Santa Claus) is the same as the architecture of the Church of the Holy Sepulcher, where Jesus Christ was crucified and ascended to the sky.
Saint Nicholas, who lived between 270 and 343 AD, was an early Christian bishop during the Roman Empire. He is also known as "Nicholas the Wonderworker" because of the numerous miracles attributed to his intercession.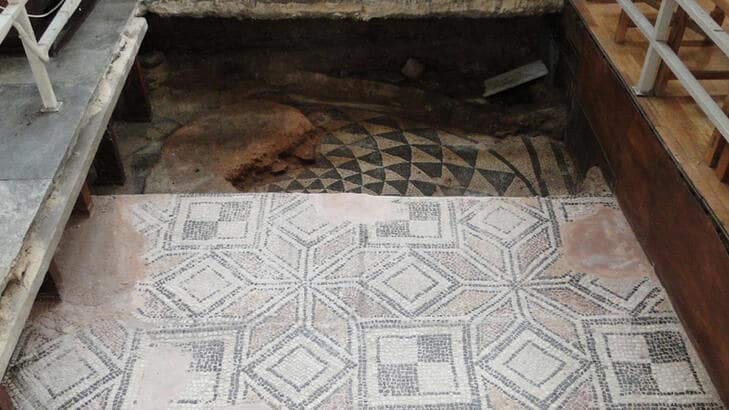 The Church of St. Nicholas, located in Demre, was built in 520 on the foundations of an older Christian church where Saint Nicholas served as a bishop and was buried.
"The first church was submerged with the rise of the Mediterranean Sea, and some centuries later, a new church was built above," Eravşar said.
"Now we have reached the remains of the first church and the floor on which Saint Nicholas stepped," he noted.
Adding that the existence of the first church has been known since some photos taken in 1910, Eravşar went to say: "The tiling of the floor of the first church, on which Saint Nicholas walked, have been unearthed."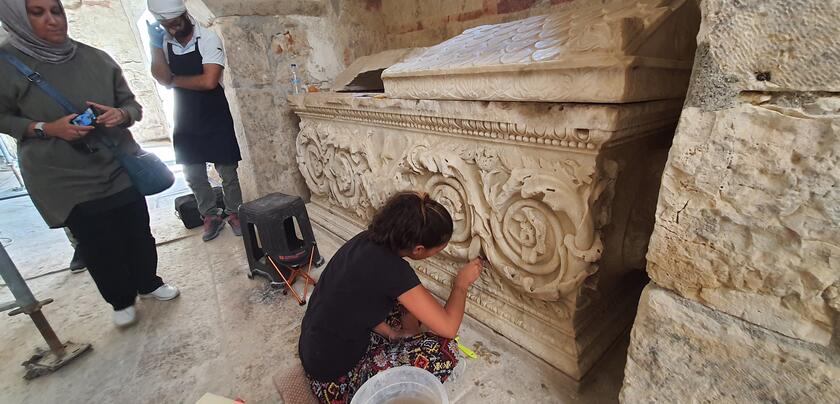 The floor will be exhibited after being covered.
Saint Nicholas, also known as 'Santa Claus,' was born in Patara, an important port city at the time that housed the Lycian Union Parliament Building. In 300 BC, he was born as the son of a wealthy wheat merchant.
St. Nicholas, who traveled from Patara in the Kas district to Myra in the Demre district, lived and served as a bishop here for many years. The Church where St. Nicholas served as a bishop holds great significance in the Christian world, particularly among Orthodox Christians.
Thousands of tourists visit this place every year. While there are frescoes belonging to St. Nicholas on the walls of the church, there is also a sarcophagus from the Roman Period decorated with fish scales and acanthus leaves, which is thought to belong to him.