The 1800-year-old marble bathtub, which was seized when it was about to be sold by historical artifact smugglers in Aydın's Karacasu district, was delivered to the Aphrodisias Museum Directorate.
Experts stated that the 1-ton marble bathtub with reliefs of the lion's head is not similar in Turkey.
The 1800-year-old marble bathtub, which was seized when it was about to be sold, during the operation carried out by the gendarmerie on March 31 against historical artifact smugglers, weighs 1 tonne and is 1 meter 80 centimeters long. There are lion head reliefs on the right and left sides of the tub, and these reliefs represent power and power.
Experts pointed out that it was evaluated that the bathtub may have been used by a state administrator or a wealthy business person. In the researches, it was stated that the work, which stands out as the only bathtub made of marble among the bathtubs found so far, has no analogues in Turkey.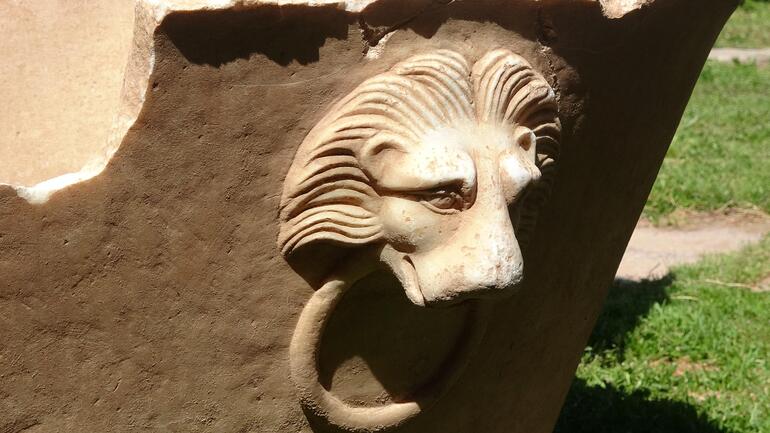 Aydın Provincial Culture and Tourism Director Umut Tuncer said, "The ancient city of Aphrodisias was one of the richest cities of its time. We think that the marble bathtub is an important part of the history of this city, which dates back to the 1st century BC. This bathtub, which is about 1800 years old, is one of the rare examples in the world because it is completely marbled."
"There are bathtubs created with various mud layers that have been found in Turkey before, but this completely marble structure actually expresses the wealth of this region and the welfare society of the period."
Aphrodisias was an important city on its own like other Roman and Byzantine cities. Aphrodisias was surrounded by fertile soil to grow all kinds of nutrients and was the first city of the era. In addition, it had the sleek wall and cotton industries, advanced commercial, political, religious, and cultural institutions, great art and painting tradition, philosophy, and a world-famous school of sculpture.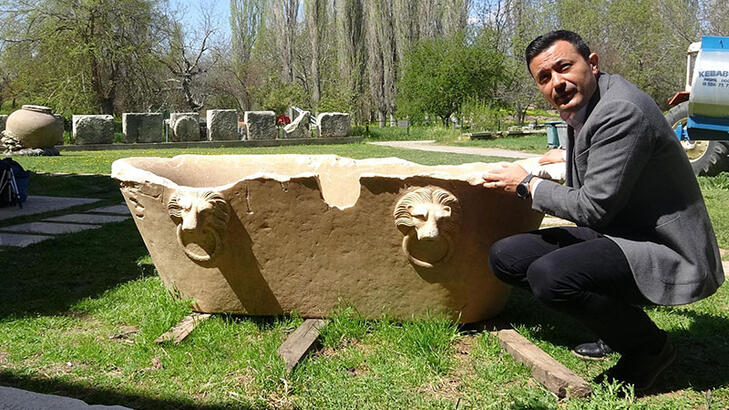 In ancient times, Aphrodisias was actually quite famous for its expert sculptors, high-quality marble statues, and an important sculpture workshop that was uncovered during excavations. Marble quarries near the city were an important factor in Aphrodisias becoming a leading center of arts.
In the 4th-6th centuries AD, Aphrodisian sculptors were in high demand to produce marble busts and statues for important individuals in the Roman Empire. Their products were considered the best marble statues of the time and were displayed in major cities such as Rome, Constantinople, Sardis, Laodikeia, and Stratonikeia. Surviving works of Aphrodisian sculptors include Hadrian's Villa at Tivoli.
It was stated that after the completion of the official process of the bathtub, it will be restored and opened to visitors in the Aphrodisias Müzesi.