Shaanxi Province in Northwest China is famous for its rich archaeological treasures. Among the many sites discovered in Shaanxi, the Shimao site is known as the "Pyramid of Chinese Civilization".
This lost city occupies an area of ​​4 million square meters and its history can be traced back to 2300 BC. It is located on the edge of the Muus Desert in Gaojiapu Town, Shenmu City. In the late Longshan culture in northern China, it was a large central settlement and regional political center.
The Shimao site is located near the west bank of the Yellow River and was discovered in 1976. With an area of ​​4.25 million square meters, it is the largest archaeological site in China from the late Neolithic.
The site consists of three parts, including the core imperial city pyramid, inner-city and outer city. Archaeologists initially believed that its ancient stone wall was part of the Great Wall of the Warring States Period. However, further, inspection revealed that there were 70 relief totems in the wall or where the wall had collapsed, revealing a much older and more complex city.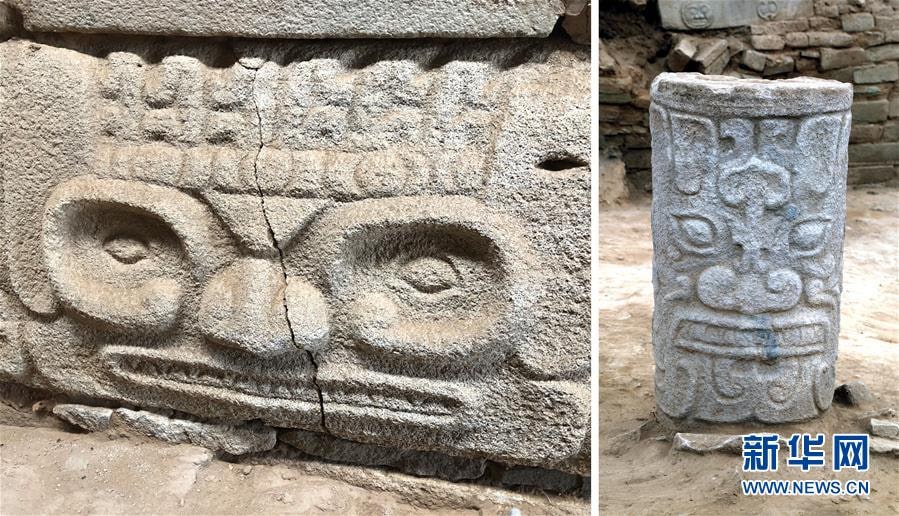 More than 20 harmonicas and whistles, many pottery fragments, thousands of bone needles, and linen sheets were also found. Hundreds of tiles also show that there is a large palace-like building on top of the pyramid.
It is believed that the Shimao Archaeological Site was built around 2300 BC and was abandoned due to climate change and desert invasion, around 1800 BC. During the Xia dynasty (2100-1600 BC), the city was abandoned.
In May 2019, six projects including the Shimao Site were added to the "Tentative List of China's World Heritage Sites". China's Shimao ruins are among the top 10 archaeological finds of the last decade.
Source: https://www.cgtn.com/