Archaeologists of L. N. Gumilyov Eurasian National University discovered a massive Bronze Age steppe pyramid associated with a horse cult in the steppes of Kazakhstan. Nothing like this has been discovered before in the Eurasian steppes.
Since 2014, the scientists of the Archaeology and Ethnology Department of the Faculty of History of the Eurasian National University have been conducting archaeological excavations at the Kyrykungir complex monument near Toktamys village in the Abai district of the Abai region.
Previous archaeological digs have unearthed groupings of sepulchral hillocks originating from the Hun (4th-6th century AD) and Saka (mid-2nd century BC to mid-1st century AD) periods. These burial sites have revealed an assortment of mortuary contents, encompassing ceramic containers, culinary tributes and intricately fashioned bronze beads.
As a result of the research conducted with the participation of ENU students and masters, a large-scale steppe pyramid was discovered of the early second millennium BC, that is, four thousand years ago, the Bronze Age, not found before in the Eurasian steppe.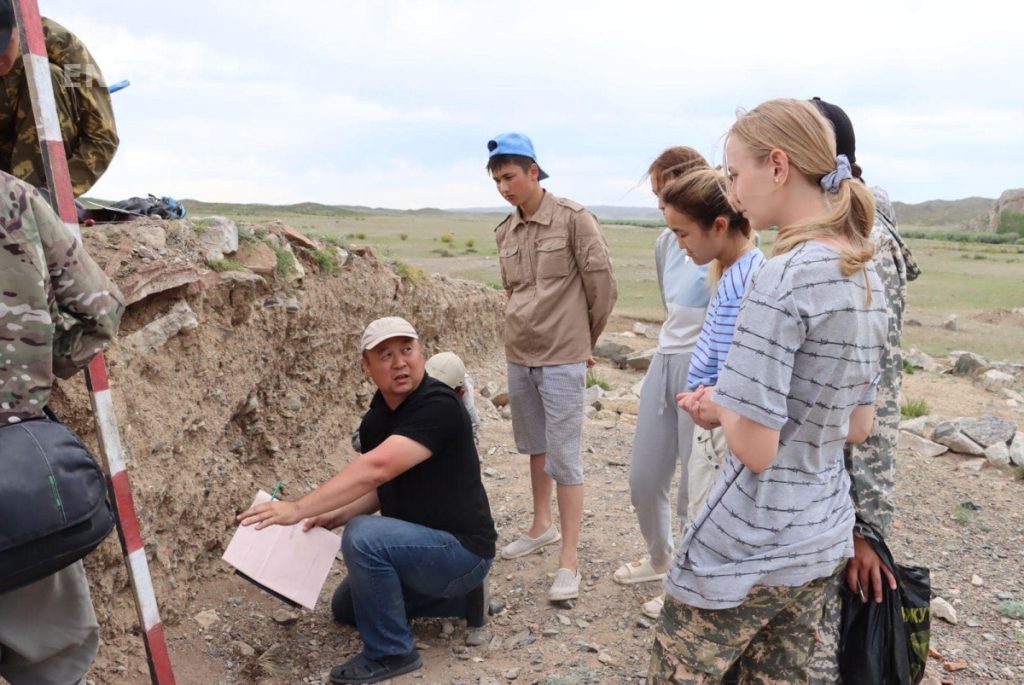 "The steppe pyramid is built with great precision, it is hexagonal. There are thirteen meters and eight rows of stones between each face. It is a very sophisticated complex structure with several circles in the middle. The exterior walls of the structure of this complex are dominated by images of various animals, especially horses.
Findings in excavations, ceramics, female gold earrings and other jewelry indicate that this Bronze Age was the center of culture in ancient times. This means that even at that time the cult of the horse was extremely high, as evidenced by the discovery of horse bones around the stone building. There are also images of camels," Ulan Umitkaliyev, a historian, Head of ENU's Archeology and Ethnology Department said.
The Eurasian steppe played a significant role in the Bronze Age, a period characterized by the widespread use of bronze for tools, weapons and other artifacts. The steppe region, which stretches from Eastern Europe to Asia, served as a conduit for cultural exchange, trade and the movement of people.
L. N. Gumilyov Eurasian National University
Cover Photo: L. N. Gumilyov Eurasian National University